Sports
Cameron Johnson College Stats, Parents, Siblings, 2019
After being named as UNC's (University of North Carolina) All-ACC first team, Cameron Johnson was on his way to the NBA.
As the first WPIAL basketball player since 1997 to be selected in the first round of the NBA Draft, Cameron had a new jersey to show his family and friends that read Minnesota Timberwolves.
However, his happiness was short-lived as the small forward was transferred to Phoenix Suns immediately after the draft. However, UNC's top player is yet to showcase his capabilities, in what is a career defying season for the youngster.
College Stats Record
The 23-year-old has only just made the transition from college to the NBA.
Experienced NFL Player:- Andrew Sendejo Married, Parents, Ethnicity
Playing for the UNC, he was an exceptional performer in the basketball court. In his two seasons with the North Carolina Tar Heels, he played a total of 62 games and scored with 16.9 points per game with 5.8 rebounds per game and 2.4 assists per game.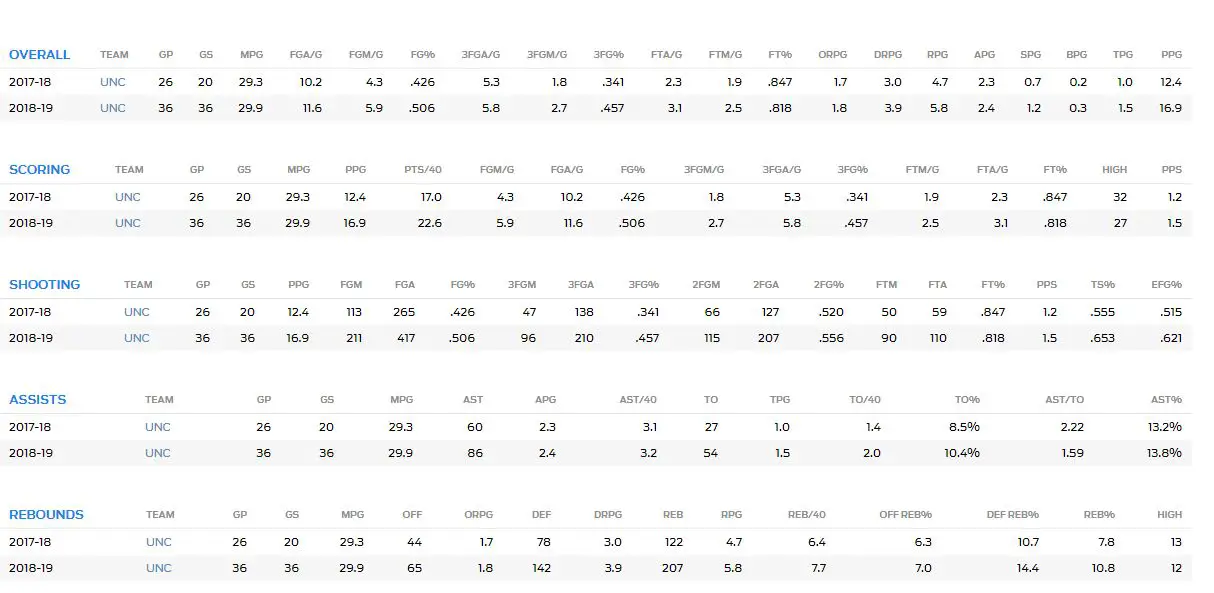 Cameron Johnson's college stats (Photo: foxsports.com)
His underlying college stats made him a potential target for all the scouts, and the star rookie was soon drafted to play in the NBA.
Bio: Parents, Siblings
Born on 3 March 1996 in Moon Township, Pennsylvania, Cameron Johnson is the son of a former basketball-playing couple Gilbert and Amy Johnson.
Growing up in a large family full of siblings, there was always a sense of competition amongst his brothers. As they started going high school, Cameron inclined towards playing basketball.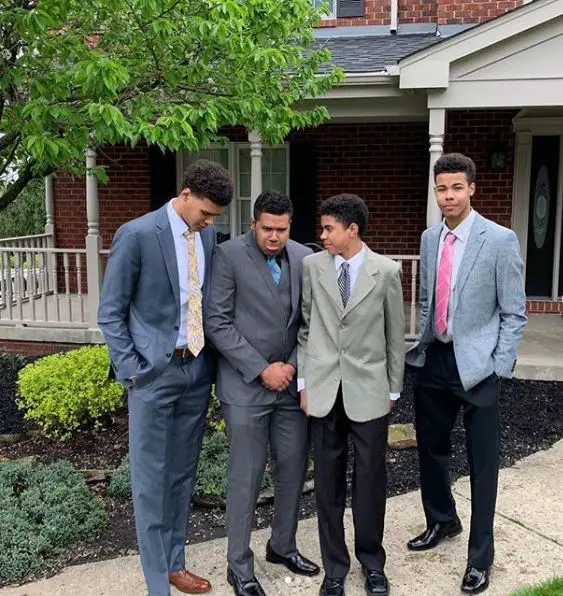 Cameron Johnson (right) with his siblings on Easter 2019 (Photo: Cameron Johnson's Instagram)
During his senior high school days, the teenage sensation scored with an average of 27.8 points per game. Having already proved his capabilities in the NCAA, the summer signing with Phoenix looks a promising prospect for the young athlete.
Salary In 2019 & Net Worth
Cameron has come a long way from playing amongst amateurs in colleges to fighting for the ball amidst top-class players.
Previously playing for the University of Pittsburg, the sharpshooter had doubts regarding his future as he was fighting to secure a full scholarship spot at the University of North Carolina.
NBA Legend:- Shawn Kemp Kids, Wife, Net Worth, Now
Finally, in 2017, he was able to strike a deal with the UNC and was eligible to play for the Tar Heels in NCAA. As a rookie, he instantly gelled with teammates and played a vital role for his team in the competition.
Soon in 2019, he was drafted by the Minnesota Timberwolves only to be traded to the Phoenix Suns. With the Suns, he landed a four-year contract which will see him earn a salary of $4,033,440 and more as the season progresses.
Though his actual net worth is still under review, the 2019 season is sure to multiply it.