Sports
A Look Inside Lexi Thompson's Career And Net Worth In Detail
Lexi Thompson is an American professional golfer known for once being the youngest golfer to qualify for the US Women's Open...has enjoyed a great career and has earned more than $10 million in career earnings...has a net worth of around $2 million...her birthday falls on the 10th of February...has two brothers, one of whom is not her biological brother...her age, height and awards are given below...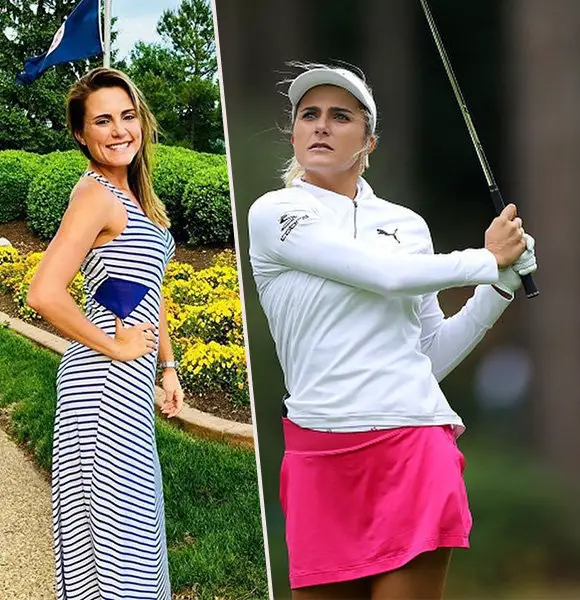 Professional golfer Lexi Thompson is known for once being one of the youngest players to win an LPGA Tournament. Lexi achieved this feat at the age of 16, winning the 2011 Navistar Classic.
Lexi has 11 LPGA Tour victories to date, with one of them being a major win. Moreover, she has also competed in The Solheim Cup four times, UL International Crown three times, and in the 2016 Rio Olympics.
Lexi's Amateur Career
Lexi's golfing journey began way before she turned pro. In 2007, at the age of 12, Lexi became the youngest golfer to qualify for the US Women's Open. However, despite qualifying, she failed to make the cut.
In 2008, she again qualified for the US Women's Open but failed to make the cut, again.
Another Famous Golfer:- Inside Xander Schauffele Personal Life, Meet His 'Supporter' Girlfriend
A year later, she qualified for the US Women's Open for the third consecutive time. And this time, she even made the cut. She finished in the 34th position.
In 2010, Lexi continued competing as an amateur. She was a crucial part of Team USA's Curtis Cup Victory, and also competed in the Women's Australia Open, finishing T16.
Professional Career
Lexi decided to turn professional on the 16th of June 2010.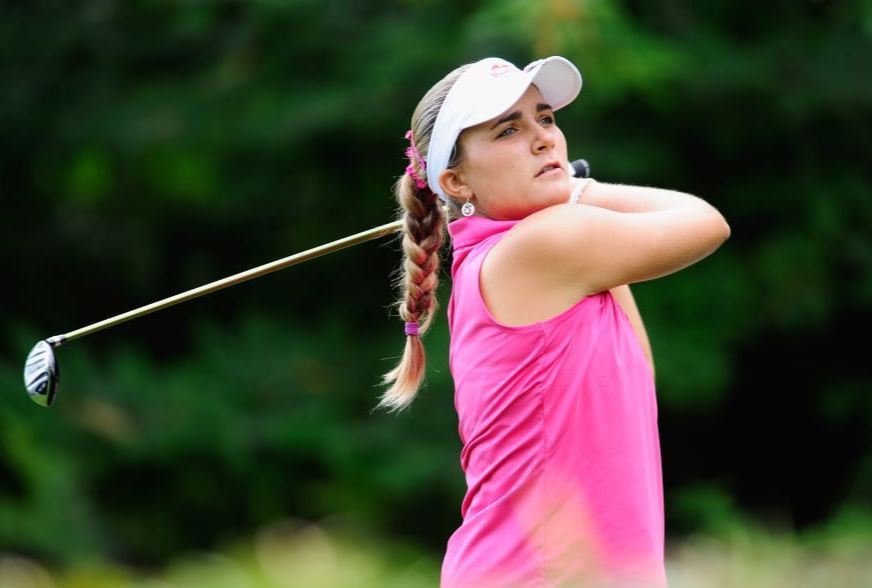 Lexi Thompson watches her shot in a golfing tournament (Photo: Getty Images Europe)
Her first LPGA Tour was in 2011, and she registered one win in the 2011 Navistar LPGA Classic.
She competed in 23 events in 2012, making 19 cuts, and finishing inside the top 10 four times in those tournaments.
In 2013, Lexi competed in The Solheim Cup for the first time. She was on the U.S. Solheim Cup team. Including this, she took part in 24 events and made 19 cuts.
Further, Lexi made the cut in 21 out of 25 events that she took part in 2014. The golfer won her first LPGA Major Golf Tournament at the 2014 Kraft Nabisco Championship and made it to the top 10s of eight events, three of which were at major championships.
Career In Later Years
In 2015, Lexi competed on her second U.S. Solheim Cup team, made cuts in 23 out of the 24 events.
She was on the Team United States at the UL International Crown, a competition that they won in 2016. She competed in 19 events and made the cut in 18 of them. She also competed in the 2016 Rio Olympics.
In 2017, Lexi competed in her third U.S Solheim Cup team. She also made a record for the longest winning streak in LPGA Tour history with at least one event victories in each of the past five seasons in 2017. She made the cut in 20 events out of the 21 she took part in 2017.
Another LPGA Tour Player:- Cheyenne Woods Dating, Family Details, Net Worth, Height
Moreover, Lexi extended her longest active streak of winning at least one event each year, making it six seasons in a row in 2018. Competing in 20 events, she made the cut in 18 of them.
In her season in 2019, she competed in 21 events, made 16 cuts. She also took part in her fourth U.S. Solheim Cup team, and extended her winning streak to seven seasons in a row, making it the longest active streak on the LPGA Tour.
Net Worth
Lexi has an estimated net worth of around $2 million, according to Celebrity Net Worth.
Year-Wise Earnings
2011 - $244,303 (unofficial amount)
2012 - $611,021
2013 - $1,206,109
2014 - $946,764
2015 - $1,763,904
2016 - $888,571
2017 - $1,877,818, including a $1 million for winning the Race to CME Globe title
2018 - $1,223,748 including the winner's share of $500,000 for winning the 2018 CME Group Tour Championship
2019 - $1,537,292
Total career earnings to date - $10,124,761
Parents And Family
Lexi's parents are Scott and Judy Thompson. They got married on the 31st of October 1985.
She has two brothers. Her older brother, Curtis Thompson, is a golf player for the LSU men's golf team. Her older adopted brother, Nicholas Thompson, is a member of the PGA Tour and the Nationwide Tour. 
Nicholas' biological father is Scott's older brother, Paul Curtis Thompson. Paul died in a skiing accident on the 21st of February 1983.
Interesting Facts About Lexi Thompson: Age, Birthday, Height, Awards
Lexi was born on the 10th of February 1995 in Coral Springs, Florida, the United States.
Her full name is Alexis Noel Thompson.
Lexi stands at the height of 6 feet or 1.83 meters.
Lexi has received the 2017 Race to CME Globe and Vare Trophy.
Her record for being the youngest player to win an LPGA Tournament was surpassed by Lydia Ko just 11 months later.