Sports
Natalie Gulbis Married Status, Net Worth, Parents Details & Facts
Natalie Gulbis is a professional golfer...has competed in the LPGA Tour in the past...married to Josh Rodarmel from 2013...has a net worth of around...her parents are...stands at a height of 5 feet 9 inches or...American nationality...at the age of...relationship with her husband...interview with The New York Times around that same time...trying for a baby...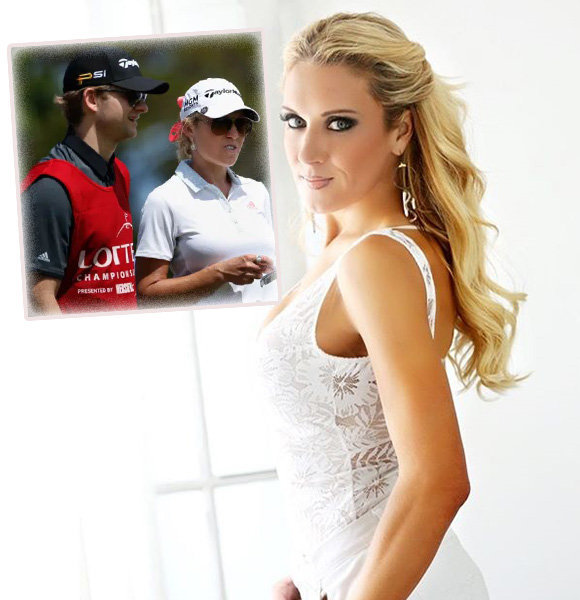 Natalie Gulbis is a veteran when it comes to golfing. The golf player, who turned pro in July of 2001, has competed in multiple tournaments and won more than $4 million in prize money. 
She has competed in The Solheim Cup and won it three times: in 2005, 2007, and 2009. She also has one victory in LPGA Tour, winning the 2007 Evian Masters. 
Natalie is the recipient of the William and Mousie Powell Award in 2007. 
Natalie Gulbis' Personal Life: Husband
Natalie is married to entrepreneur Josh Rodarmel. She tied the knot with Josh on the 23rd of December 2013 in California, the United States.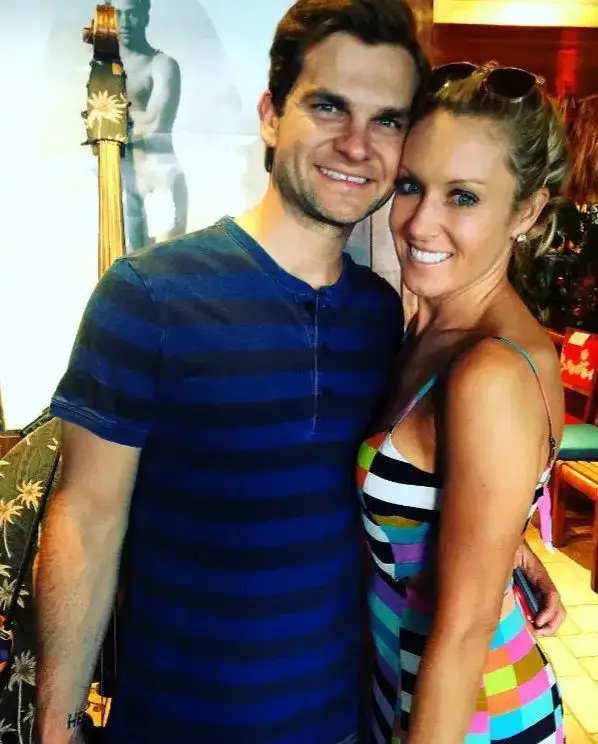 Natalie Gulbis with her husband, Josh Rodarmel (Photo: Heavy)
The couple was trying to have a baby and start a family in around June of 2016. During an interview with The New York Times around that same time, she said the following:
I've been trying to have a baby. I've gone through a whole bunch of different ways to try to have children.
She also said that she considered retiring from the sport if she succeeded to become pregnant and have a kid. The professional golfer added:
I think I want to stay home, but I love golf, so I want to stay around golf. If I have the opportunity to do something in golf, it's part of me. Golf's in my blood. I'll be around here doing something, I'm sure.
However, she hasn't been successful in starting a family yet.
Parents & Family
Natalie is the only daughter of her parents. Her father, Janis J. Viesturs Gulbis, or as he is commonly known as, John Gulbis, was a golf enthusiast himself. It was he who influenced Natalie into making a career in golf. As for her mother, her name is Barbara Christine (Clark).
Another LPGA Player:- Brooke Henderson Age, Boyfriend, Sister, Net Worth
She has two brothers: George and Charlie.
Net Worth
The veteran of the sport of golf has a net worth of around $4 million according to Celebrity Net Worth.
Career Earnings
Natalie has won a total of $4,898,508 during her golfing career.
The first big year for her in terms of financial success was 2005. She earned more than $1 million, $1,010,154 to be exact, for the first time in her career that year. And in doing so, she also set an LPGA record at the time for most money earned in a single year without a victory. The record has since been broken.
Another Famous Golfer:- Presidents Cup's Golfer Matt Kuchar Wife, Children, Net Worth
Then, in 2006 and 2007, she crossed $2 million and $3 million marks in career earnings, respectively. 
In 2012, Natalie earned $321,472, and in 2013, she made $187,237. Natalie followed that up by earning $20,447 in 2014 and $39,575 in 2015. 
Finally, in 2018, she made just $6,275. These earnings combined contribute to her total career earnings of more than $4 million as of 2020. 
Interesting Facts About Natalie Gulbis: Age 
Natalie was born on the 7th of January 1983 in Sacramento, California, the United States.
She started playing golf from the age of four.
Natalie is an American by nationality
She stands at the height of 5 feet 9 inches (1.75 meters).
Natalie created the Natalie Gulbis Foundation in 2005.