Sports
Zion Williamson's NBA Debut, Contract Details, Net Worth & Facts
Zion Williamson is an NBA player for the New Orleans Pelicans...his age is...made his debut against San Antonio Spurs...finished the game with the stats of...signed a contract with the Pelicans on...receives a salary of around $10 million per year...his net worth is around $8 million...made a record in selling jerseys...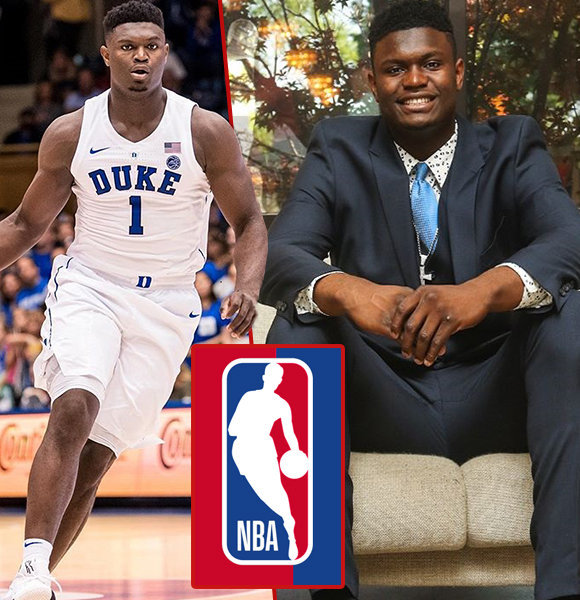 Zion Williamson is one of the best young players in the NBA right now. Zion was considered to be a great prospect during his days at Spartanburg Day High School and was ranked as the number two basketball player in the high school class of 2018 by Scout. 
Following his high school graduation, Zion joined Duke University. However, he only went on to play for a single season for his university team.
NBA Draft And Pro Debut
Zion declared for the NBA Draft after just one collegiate basketball season at Duke University, on the 15th of April 2019. And following his declaration, he was drafted by the New Orleans Pelicans in the 2019 NBA Draft.
Zion was the first overall pick of the 2019 NBA Draft. The youngster was selected by the Pelicans on the 20th of June 2019.
Following the draft, Zion signed a professional contract with the Pelicans on the 1st of July 2019. However, he couldn't make his debut for his new team immediately.
More on Zion Williamson:- Who Is Zion Williamson's Girlfriend? Dating Life, Parents & More
On the 13th of October 2019, during the preseason of his first/rookie year at the New Orleans Pelicans, he got injured. He tore his meniscus and was ruled out of the game for around two to three months.
Fast forward to January 2020, and he finally made his professional debut for the Pelicans on the 23rd of January 2020. He played his first game against the San Antonio Spurs in what was a dream debut for Zion. He was 19 years of age when he made his debut.
He finished the first game of his professional career with stats of 22 points, seven rebounds, and three assists in the 18 minutes that he played.
Zion's Net Worth
Zion owns an estimated net worth of around $8 million, according to Celebrity Net Worth.
Contract And Salary
Zion signed a two year/$20,002,920 contract with the New Orleans Pelicans. This makes his average yearly salary worth $10,001,460.
Another NBA player:- Kevin Durant Dating Life Uncovered | Who Is His Girlfriend Now?
Despite the contract being an initial two-year deal, the Pelicans have the option to extend the contract to 2024 if they wish. If this extension clause is exercised, then Zion's salary for the 2021-2022 season will be $10,733,400, his 2022-2023 season's salary will be $13,534,817.
Commercial Deals
Zion agreed to a reported 7-year shoe contract with Jordan Brand in July of 2019.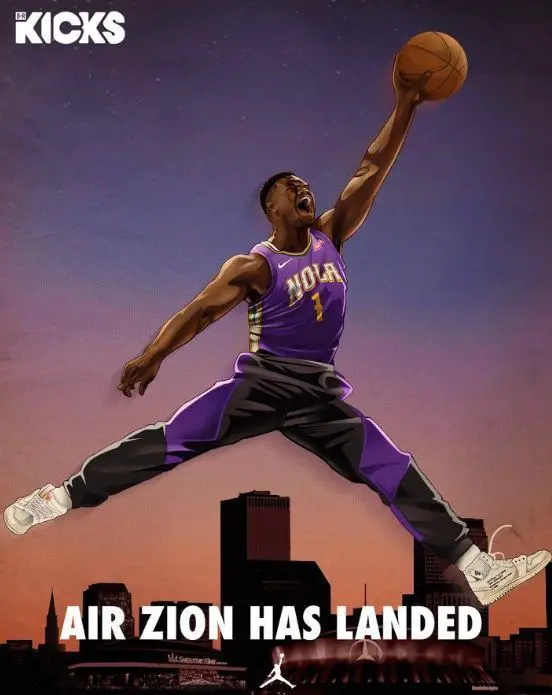 Commercial regarding Zion's deal with Jordan Brand in July of 2019 (Photo: Bleacher Report)
The youngster had offers from various other show brands. However, Zion chose Jordan Brand because it was his dream to wear the Jordan Brand logo.
Interesting Facts About Zion Williamson: Age, Height, Jersey
Zion was born on the 6th of July 2000 in Salisbury, North Carolina, the United States.
He stands at the height of 6 feet 6 inches or 1.98 meters and weighs around 284 lbs or 128.8 kgs.
Zion wears number one on the back of his jersey. He made a record of selling more jerseys than any other rookie in the history of the NBA after the first five days of his NBA Draft.