Entertainment
Did Jenna Johnson Started Dating And Made Dance Partner Her Boyfriend? Shares Amazing Weight Loss Picture With Fans
Dance is an incredible art form to express the feeling, and when it's a partner dance, then the chemistry and understanding between partners get directly reflected on their performance as well, and while sharing dancing and exchange a sizzling chemistry, the dancing couples often get linked up in real life as well.
Sharing a similar story is dancer Jenna Johnson who was assumed to be dating her dance partner. So did she date her dance partner and turned him into her boyfriend?
Or has the dancing sensation found somebody new in her life to share it with?
Dating Dance Partner Or Has Another Boyfriend?
Jenna Johnson was paired with Jake T. Austin, a professional dancer in the dance reality show "So You Think You Can Dance" season 23. However, Jake already has a girlfriend, so their chemistry was confined on-stage only, and they are not dating.
However, in February 2016, Jenna was spotted with pro dancer Val Chmerkovskiy, who is in his troupe, indulging in PDA after which the rumors of Jenna's dating affair with Van sparked.
In photos, Jenna and Van were captured getting cozy with each other on a lunch date after rehearsals in Hollywood.
You May Also Like: Lacey Schwimmer Is Having A Dating Affair! Someone She Could Get Married To?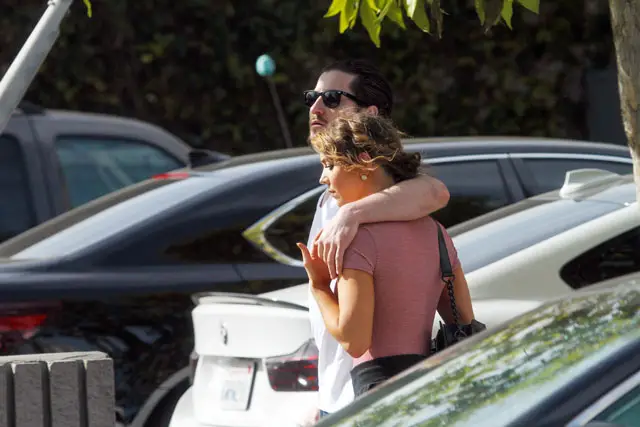 Jenna Johnson and Val Chmerkovskiy caught indulging in PDA in February 2016. (Photo: ET)
However, the insider and sources of E! News depict a different story, as some insider claim them to be flirtatious, happy and contented while other sources claim them to hanging out in a friendly lunch date.
Also, an insider also claims that they walked towards their car and van leaned in and kissed her before they both left in their respective vehicles.
These were only reports where sources and insider had a different story to tell, but the mystery of the relationship and truth initially lied between Jeena and Van only.
However, the duo, who first met each other following a near escape car accident, has since then decided to go public about their relationship status. Ecstatic by each other's company, both Jenna and Van have been quite open about their admiration towards one another in their respective social media accounts.
Read Also: Zandy Reich, 35, Engaged To Girlfriend Lea Michele! Flaunts Engagement Ring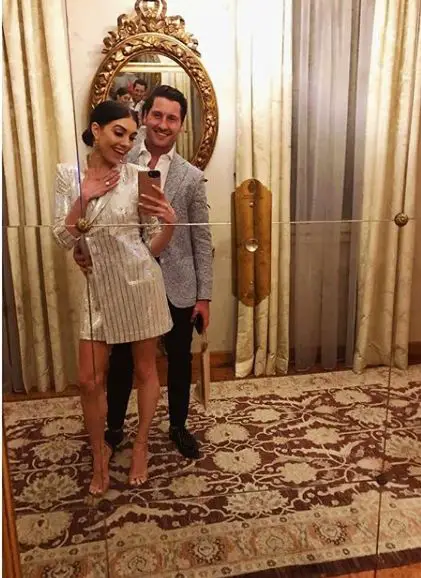 Jenna Johnson flaunting her engagement ring alongside fiance Val. (Photo: Jenna Johnson's Instagram)
Things quickly escalated to the next level after Jenna and Val announced their engagement to one another on June 2018. Following Val's proposal to Jenna in Venice, Italy, Jenna took to Instagram to update her followers about the big news a few days after.
"Sitting on the plane, about to take off and I can't help but look back at this beautiful whirlwind of a trip. Exactly a week ago today I said YES to my best friend and love of my lfe. I'm so grateful to be his. Europe, once again you've given to me memories I will hold onto forever. Thank you universe for LOVE! And for the ability to travel and experience incredible cultures and countries."
With the duo happily engaged, rumors have been in abundance about the date of their marriage. Though no official confirmation regarding the date has been spoken by both the stars, their fans eagerly anticipate seeing them tie the knot.
More than Jenna Johnsons Wiki:
Jenna Johnsons was born on April 12, 1994, and started to dance from the age of 3 and she is a trained dancer in hip-hop, contemporary, ball \room, ballet, and jazz. With a view of making a career in dancing, she participated in So You Think You Can Dance and made it to top eight before being eliminated on 1 August 2016.
Jenna has spell bounded everyone with her performances in the dance reality show, and grabbed everyone's attention ever since.
The beauty with a height of five feet eleven inches, Jenna, mentions that fitness is an important part of her life, on her blog, in February 2017, where she introduced the person to her fit body and shared her fitness regime.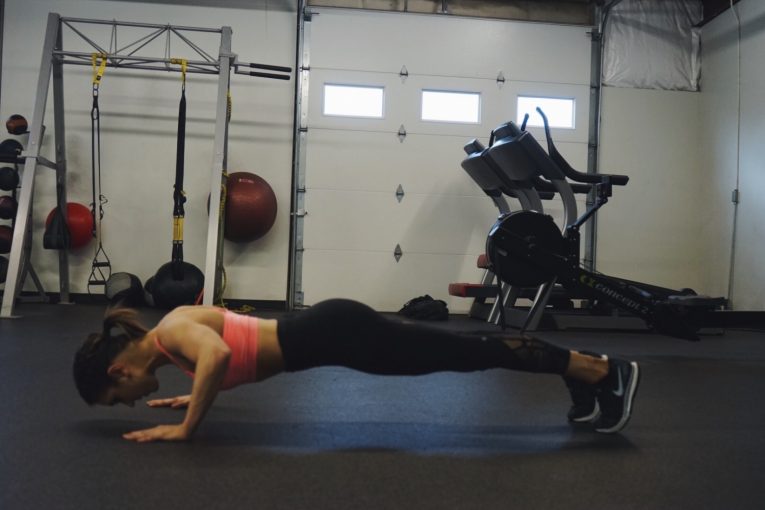 Jenna Johnson clicked while doing a push up as part of her fitness regime. (Photo: getrealwithjen.com)
On 5 April 2017, Jeena shared her weight loss in a picture with her followers via Instagram where she is in her jeans she used to wear one and half years ago. She even shared that when we always compare our self with others, we lack self-appreciation.
Similar: 'Insecure' Actress Natasha Rothwell Bio: Age, Weight Loss, Husband Talks & Facts​​​​​​​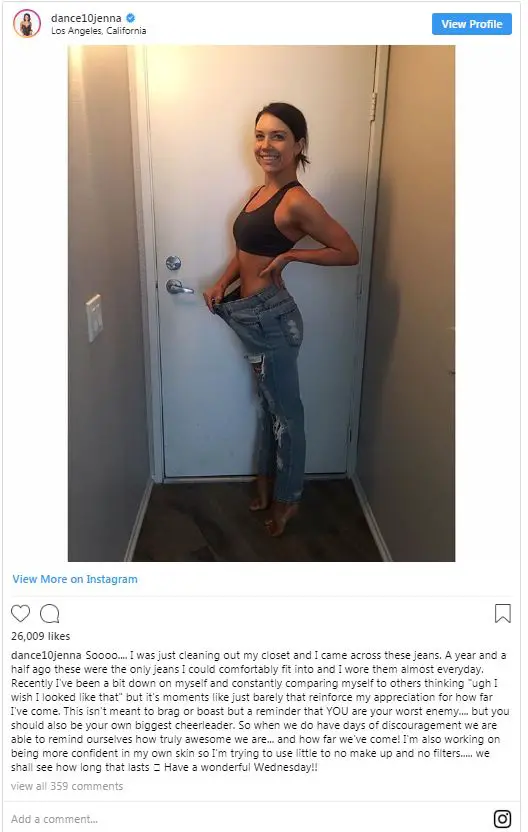 Jenna Johnson reveals her weight loss wearing her previous pants. (Jenna Johnson's Instagram)
Adorable daughter, Jenna shows her gratitude towards her parents on her blog and also shared a throwback incident with the smartest person she knows, her dad Curt, and even mentions about the importance of looking at from someone else's perspective.
Jenna writes a blog which includes beauty, lifestyle, fitness, nutrition, and well-being and her ardent fans can read her thoughts on her blog to know more about her.