Entertainment
Who is Stacey Dooley's Boyfriend, Dating? Know About Her Partner
Grabbing success at an early age, Stacey Dooley's has become a well-known face in the television industry. This beauty does not only have a large number of fan followers but also has few secret admirers.
Well, for now, we are covering the relationship details and the personal story of this beauty, especially for her good-wishers.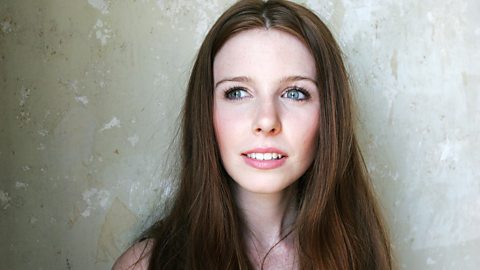 Caption: Stacey Dooley Investigates
Source: bbc.co.uk
Who is Dating to her? Boyfriend or Partner?
The emerging journalist is reported to be single. However, some of her Instagram posts tells a different story. Even though she has not made any kind of official statement in any of her social networking accounts she has been giving slight hints to her fan followers about her status. But, the actress has really kept the name of her partner well hidden.Thus, as no official statement has been released we are assuming her relationship status to be unmarried and she has no boyfriend.
Stacey Dooley with an unidentified man enjoying a holiday:
Source:Instagram
Short Bio of Stacey Dooley:
Stacey Jaclyn Dooley was born on 9th March 1987 in Luton, England. She emerged her career at the age of 21 where she appeared on the television as one of the participants in a documentary TV series Blood, Sweat, and T-shirts. She has not even given details about her net worth.
In the year 2009, she was given her own show Stacey Dooley Investigates. In the year 2010, the BBC channel aired two of her shows i.e one related with child soldiers and the other related to sex trafficking and slavery in Congo.
In the year 2011, BBC aired her show related with tourism where she was seen investigating the effects of tourism on the local people in Thailand and Kenya.
In the year 2012, the BBC channel aired her show related with the global crisis, where she was seen investigating the financial scenario of countries like Greece, Ireland, and Japan.
In the year 2016, she presented her own show Stacey Dooley in Cologne: The Blame Game which revolves around the sexual assault which took place in the Germany during the New Year's eve.
Similarly, she also appeared in the BBC's celebrity mastermind where her specialist subject was the television series "Girls".