Entertainment
Nancy Grace: A Tireless Advocate and Respected Journalist, Her Married life, Husband, Children. Divorce Rumors?
Nancy Grace has spent her life speaking for those who have suffered and have been oppressed. An advocate of peace, Nancy herself, however, hasn't lead the most glamorous life either, she has persevered a lot to get as far as she has and it is always nice to know you have your loved ones and your family behind you. Let us see who these loved ones are who have supported Nancy Grace throughout her life.
Nancy Case's prosperous Married Life:
Nancy Grace is the star of the HLN network signature show 'Nancy Grace,' a crime analysis show which was named after her. Before her work in media, she worked as a special prosecutor for nearly a decade at Atlanta-Fultan County, Georgia District Attorney's office. During all these years, she fought alongside her beloved husband David Linch who she married in 2007.
Nancy met the Atlanta-based investment banker in the 1970s when they both attended Mercer College

According to an article by Dailymail written on December 10,2015, When questioned about her relationship with her husband she answered,
He's been with me through thick and thin. He's the rock in my life. He is silent but extremely self-confident, unassuming, and he goes along with all her crazy ideas.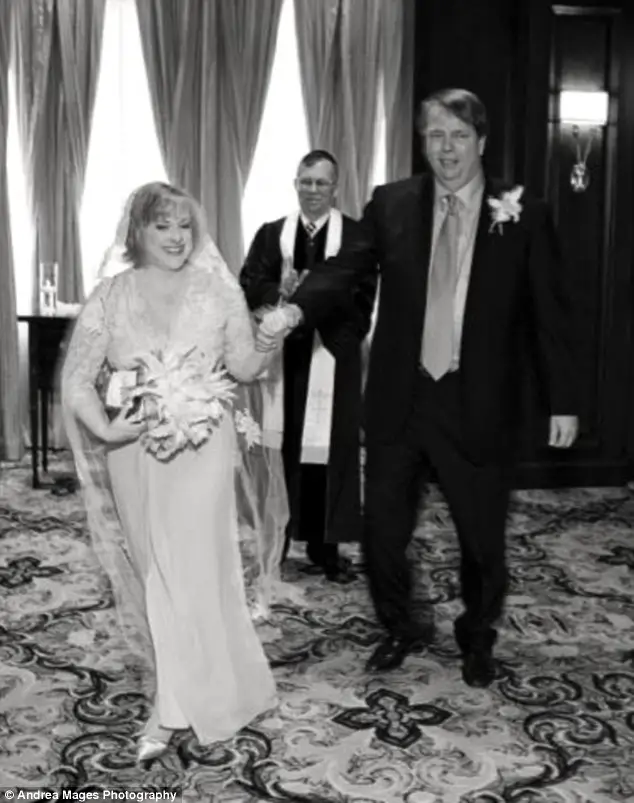 Caption: David Linch and Nancy Grace's wedding photo (circa 2007).
Source: dailymail.co.uk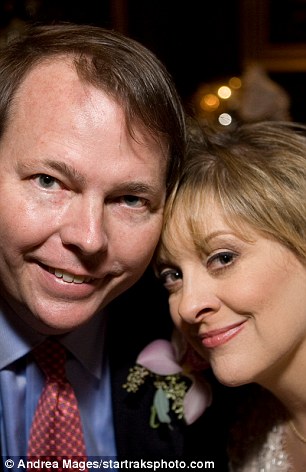 Caption: Together for life, Nancy Grace with husband David Linch.
Source: dailymail.co.uk
Here is a cute interview of the two love birds talking with each other and showing a bit about their private lives
Although Nancy keeps her personal life locked away from the eyes of the general media, she enjoys sharing her treasure, her children on her social media.
Here are a few pictures of her cherished possessions,
Nancy with her cute twins: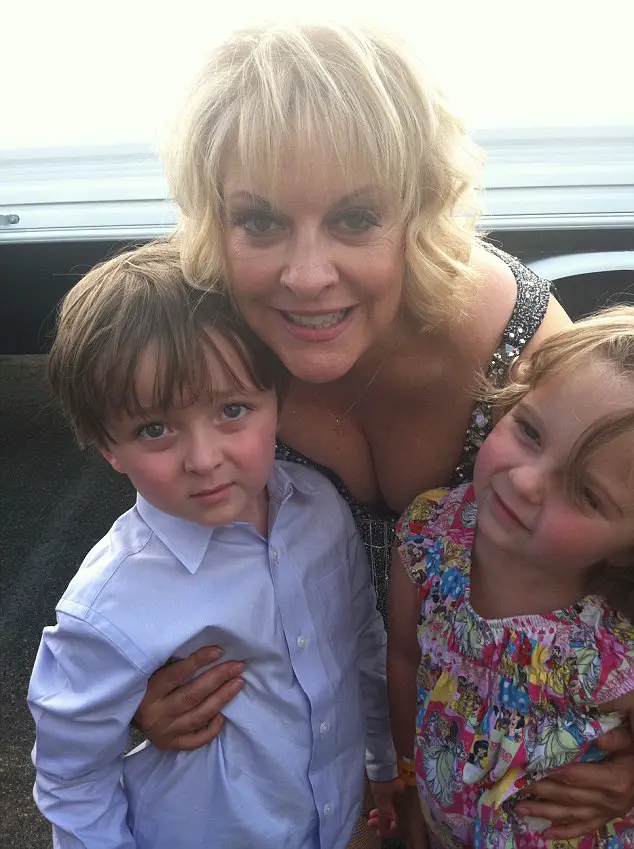 Caption: Nancy Grace with her two precious Twins.
Source: dailymail.co.uk
Nancy left HLN in October 2016 after the 12 years of effortless contribution. She said that she would continue the fight for justice after her contract was over.
Death of Fiance leads Nancy down the path of Law and Order
Nancy's past relationship, however, did not end with just bitter smiles. Her fiance Keith Griffin was murdered by an ex-coworker Tommy Mccoy when Nancy was but 19 years of age, and after going through such a painful experience, she turned towards the path of justice, fueled to help people who went through the same pain as she did.
During an interview with newsweek.com, she talked about the experience stating
I think divine intervention changed my life and set me on a different course. After Keith died, I had to learn to control my thoughts. It was extremely depressing. In 2006 I wished I had been strong enough to relive the whole thing and go to the parole board. Even years later, I really had a hard time entertaining the thought of allowing myself to have a family.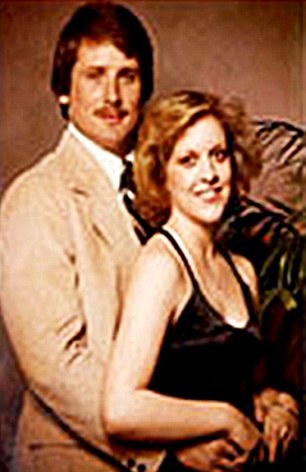 Caption: Nancy Grace with former Fiancee Keith Griffin.
Source: dailymail.co.uk
Eventually, she recovered and led a married life with her husband and staying far away from the concept of divorce.
Controversy surrounding Nancy Grace
Although she has quite a following, a significant population of the general public does not see her in a good light. Although she claims herself to be a prosecutor who sees crime through the eyes of the victim, she tends to be quite explosive and aggressive beyond measure. Known for her tendencies to cross the borders of questioning and straight up turning interviews into interrogations, she has quite a polarizing character.
Some consider her a strict warrior of truth while others see her as no more than a bully who would try to gain profit from other's misery.
Nancy Grace has a career full of successful cases, but she has a handful of terrible disasters and even perhaps, blood in her hands. She has been criticized for her handling of the cases of Elizabeth Smart, Melinda Duckett interview and the Caylee Anthony case as well. Her character was well defined by George Washington University law professor Jonathan Turley who stated
Grace, as an attorney and reporter, has managed to demean both professions with her hype, rabid persona, and sensational analysis. Some part of the public takes her seriously, and her show erodes the respect for basic rights.
Perhaps Nancy Grace isn't the saint she pretends to be. Maybe she is profiting from other's misery and crossing her boundaries of a Journalist. That isn't for us to decide but we can claim that she is far from perfect.
She has assured that she will still stay in the sector of Law and order and work to benefit for the people and we can only hope she will improve her behavior and repent on her past actions.
Born and raised in Macon, Georgia on 1958. She dreamed of becoming an English professor, but she changed her career choice, and she set her sights on a career in criminal justice after her fiancé was shot dead.
Apart from her work as a prosecutor and Journalist, in 2005, she became a best book seller by publishing her first book "Objection!" She is also widely remembered by notable organizations (some are the retreat, crime victims United States of California, Carrington Foundation) due to her support on behalf of victim's rights.
In 2011, she was regarded as one of the most powerful women in entertainment by Hollywood Reporter. She was even nominated for the Emmy award due to Swift Justice with Nancy Grace. According to Celebritynetworth.com she boasts a net worth of $25 million and stands tall alongside fellow CNN personalities such as Ashleigh Banfield, Jane Velez-Mitchell, Derek Hough and Drew Pinksy.