Entertainment
'Friday Night Lights' Star Aimee Teegarden Is Different From Her Early Days! Does She Dating a Boyfriend Or Married?
Aimee Teegarden was not a big name in the industry back then but after she was seen in 'Friday Night Lights,' it made her overnight sensation. An appealing cheerleader from 'Friday Night Lights' is all grown up and looks entirely different from her Friday Night days.
What is the real reason behind her transformation? We'll follow it all for you!
From Lanky Teen to a Gorgeous Lady!
The now 27-year-old actress was recently seen at 2016 Emmy Awards, and she has indeed transformed drastically. Her look like a lanky teen with bangs to a full grown beautiful lady is fantastic. Teegarden was seen along with Daniel Sunjata, whom she shares the screen in up going ABC's new drama show "Notorious."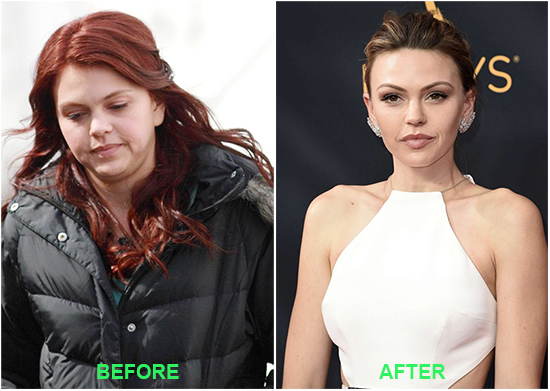 Caption: Aimee Teegarden's above image demonstrates the comparison of that image from 2011 and the current one.
Source: Liverampup.com
Since "Friday Night Lights" wrapped up in 2011, Teegarden has changed her looks, and she has herself spoke about it in an interview with foxnews.com on June 2, 2016, where she said;
"It's funny. It takes people a hot second [to recognize me], because when I was in 'Friday Night Lights' I had super blonde hair and bangs, and I was 16 when I started that show".
She also admitted that people know her from that show which made her a star.
"It takes people like a second, and they say 'You were on 'Friday Night Lights? Who did you play?'"
Teegarden is one busy woman, and her works show it. She will be seen in a new Hollywood flick 'Rings' which releases in 2017 and is currently seen in ABC's "Notorious." She is a big fan of Lucille Ball.
"I just really wanted to emulate Lucile Ball, I suppose. My passion for acting and producing has just grown over the years."
Being one of the top American model and actresses, Aimee Teegarden's net worth is that of $3million as her profession has a lot of contribution on adding her net worth to such amount. With more projects in hand and being a top actress on the screen along with film producer, it is no surprise that her net worth is $3 million. Although she has changed drastically from her teenage days to being a grown up women, her passion for the work is same as before. Thumbs up for her spirit!
What about her relationships?
Although Teegarden's name has been linked with various celebrities, she is single as of now, as mentioned by different sources. Teegarden had been in the relationship with Grey Damon. She had posted posts on Twitter about her relationship.
Teegarden had posted a post on her Twitter account about the relationship with Grey Damon.
In reply, Damon Grey responded with a message on his Twitter account.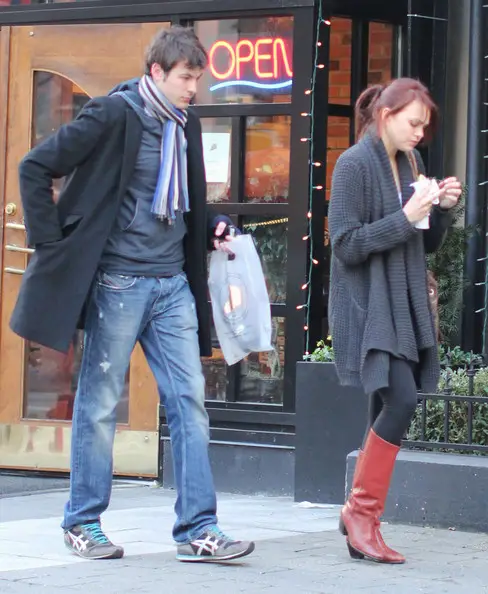 Caption: Aimee Teegarden along with a mysterious guy in Vancouver, Canada on March 18, 2012.
Source: zimbo.com
Aimee Teegarden was seen with a mysterious man grabbing a Japadog as well as the bottle of wine with her speculated boyfriend on March 18, 2012, in Vancouver, Canada.
Both of them started in science-fiction romantic drama Star-crossed and had an affair from there on. Teegarden's ex-boyfriend Grey Damon is currently single after his relationship with Teegarden.