Entertainment
Anneka Rice And Her Baffling Married Life Where She Has A Husband Who Is Not Actually Her Husband
Your way to the healthy and happy relationship is not always straight and easy. Despite the ups and downs that one faces maintaining a healthy relation, some couples handle their relationship with ease even if there exist an extramarital affair.
In this context, we will introduce one of the famous and successful television personalities, Anneka Rice who is separated with her husband but not divorced. We will be enlightening her married life with her estranged husband and her boyfriend.
Separated but not divorced with her estranged husband: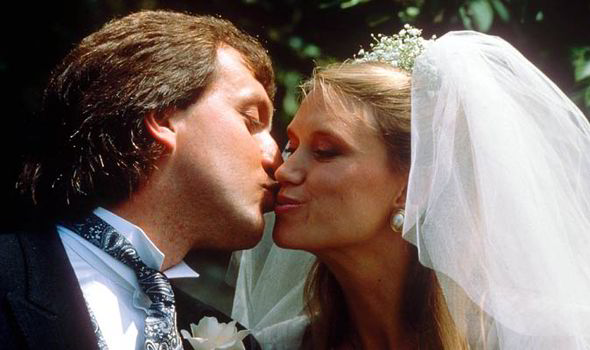 Caption: Anneka Rice got married to theater producer Nick Allott in the year 1988.
Photo credit: express.co.uk
Former treasure hunt presenter, Anneka Rice tied the knot with theater producer Nick Allott in the year 1988. They together have two sons Thomas Allott, 27, and Joshua Allott, 26.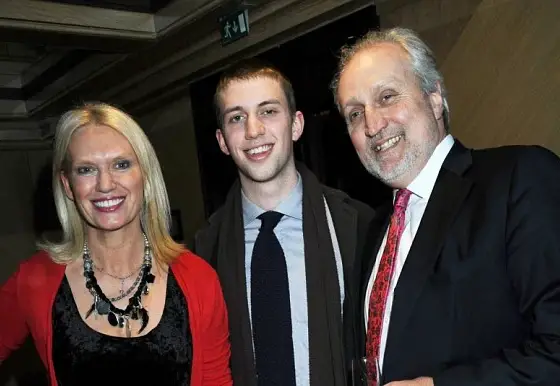 Caption: Anneka Rice with her husband Nick and son Josh smiling for paparazzi in an event on 2014.
Photo credit: telegraph.co.uk
Anneka and her husband Nick got separated in the year 1992 without giving any official statement on why they split. Right after her split with Nick, she was found to be in a relationship with Tom Gutteridge. Tom and Anneka have a son named Sam, 19. Soon after Sam was born, Anneka and Tom got separated. Tom is an Emmy award-winning British television executive, producer, and director. Currently, he is an executive producer of "BattleBots," the ABC series.
Though Anneka and Nick aren't living together; they remain married for around twenty-four years. In an interview to Sebastian Shakespeare for Dailymail, Anneka and her estranged husband Nick has talked about their marital relation. Anneka said;
"Everyone thinks we're divorced, but we're not, 'It's no big deal interviewing him because we're friends."
Likewise, Nick, who is now living with journalist Christa D'Souza spoke to Sebastian-
"I don't think it's anyone else's business why we've taken the decision to stay married after all this time. Maybe people think it's weird. We have our reasons. It suits us. We are civilized people."
In one of the interviews with Telegraph, Anneka revealed the situation when she was separated with her husband. She said-
"We will get around to divorcing. Most people get divorced because they are always arguing about money. When Nick and I split up, I was the breadwinner; I was paying the school fees. He had a good job so money was never discussed, therefore what is there to argue about? We will do it one day, but God knows when."
Nick also parent two kids from his long-time partner Christa D'Souza.
Shares a husband and wife relationship with her partner:
After a failed marriage and broken relationship, Anneka has found love again and is in a romantic relationship with writer Simon Bell. The couple started dating since 2005.
The Same year they went public about their relationship by appearing together at the Albery Theatre in the West End. They live together in Barnes, South-West London where they share the same home. According to the friend of Anneka, they are widely happily living together as in the statement her friend explained;
"I know that they are very happy and have been together for a while. Everyone is glad for her and it is no big secret. She is just really enjoying life with him, they get on brilliantly and it is a proper, happy grown-up relationship which will hopefully last for a long time."
Regardless of failed relationship with her kid's father, Anneka still shares a wonderful relationship with her children. Despite having a busy schedule, she manages her time for her children. She even went to Northern India for vacation with her three sons Thomas, 27, Josh, 26, and Sam, 18, in 2011.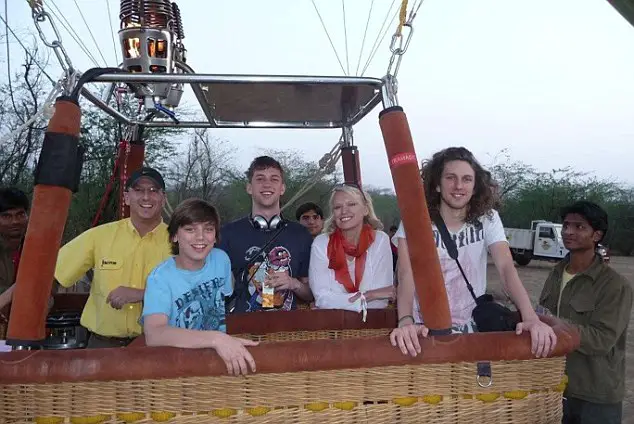 Caption: Anneka Rice captured with her children on a vacation in Northern India in 2011.
Photo credit: dailymail.co.uk
Fifty-eight-years-old British presenter, Anneka Rice's relationship with Simon, seems to be her serious relationship after her broken marriage and failed relationship. She not only has a successful professional career but also has a wonderful family life. Though she is married to Nick, she shares a husband and wife relationship with Simon. Despite being a successful journalist, Anneka is also a happy mother.