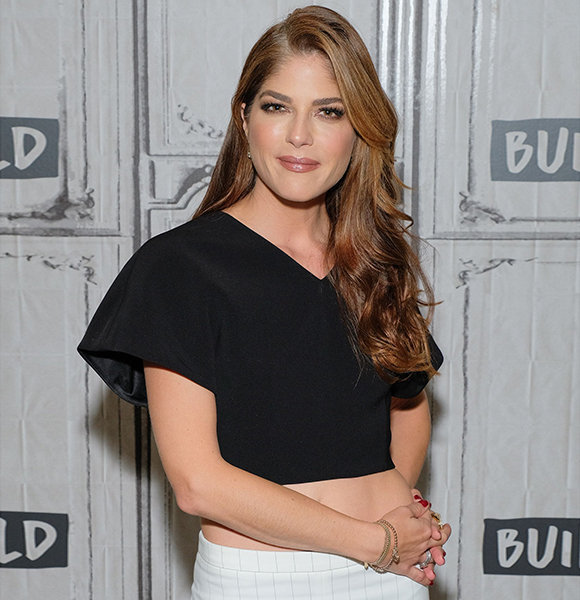 Destiny has some unimaginable surprises, and American actress Selma Blair's life story proves it! 
Who knew a kid from Michigan who moved to New York to take photography classes taking some acting lessons on the side, would go on to become one of the most renowned actresses in the industry.
American actress Selma Blair Beitner has left an unerasable mark in the acting industry after portraying some unforgettable roles in her movies and TV shows. However, despite her ever so successful professional life, her personal life has had significant troubles over the years.
Happiness comes in patches for Selma, it seems, who dates her partner for some time before their inevitable breakups.
Blair's journey from a normal Jewish kid to immense stardom has been extraordinary. However, there have been some hiccups along her path. The latest hiccup comes in the form of a health problem that has all her fans sobbing.
Dating Boyfriend After Divorce With Husband? Blessed With Motherhood
Selma's dating life got off to the worst start possible after the death of her childhood sweetheart in her teenage days. Brave and strong, Selma, however, overcame the troubled days displaying a lot of courage.
You May Also Like: Stacey Dales Awry Married Life; The Unexpected Divorce She & Husband Faced
After getting a kickstart to her acting career, she then found love in the form of writer and producer, Ahmet Zappa.
After a few months of dating, the couple got married on 24 January 2004 in a romantic ceremony. However, happiness ceased Selma's life again after the couple got divorced in November 2006 after 'irreconcilable differences.'
The Sweetest Thing star then found a few other sweet men in her life along with her career before landing on a serious relationship once again with fashion designer Jason Bleick in 2010.
Happiness was for the actress as she got pregnant with a child while dating Jason.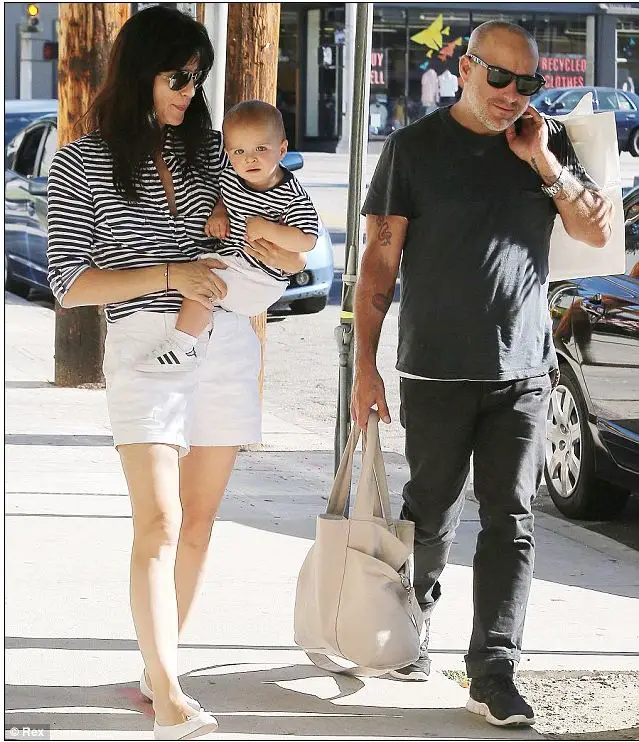 Selma Blair with her ex-boyfriend Jason and son Arthur. (Photo: dailymail.co.uk)
After the birth of their son, Arthur Saint Bleick, on 25 July 2011, Selma and Jason split up in 2012 after continuous arguments. The duo, however, seems to remain on good terms for the sake of their child as they have been spotted together on several occasions even after their break-up.
Don't Miss: Nancy McKeon Now: Husband & Children Relationship Amid DWTS Entry
Post her split up with Jason, the Hellboy star has since then diverted her undivided attention towards her son Arthur. Clarifying that she isn't dating anyone else, the actress took to Twitter in 2012 to mention about the person who matters the most to her,
"I never announced anything. They choose to write whatever they feel I do not have a new boyfriend. My son is it."
Thus, Blair, ever since being blessed with a son, hasn't been shy whatsoever to display her love and affection towards her son. The single mom told The Flow in an interview in 2015 that she feels absolutely no hesitation in claiming that she is extremely attached to her son,
"As a mom, there's almost a shame in feeling too attached, like there's something shameful in saying, 'My kid is my life these days', I never thought I'd be one of those people who cherish every second,"
Selma has since then been rumored to be romantically involved with Dead Ant director, Ron Carlson. Further, she has also been rumored to be dating a new boyfriend after being spotted with a mysterious guy in May 2018.
However, no matter who she dates, one thing remains certain. There is no way she is letting anyone come in between herself and her son.
Bio Reveals Age, Net Worth, Career Path and Health Issues
With a strong resume to show for her acting endeavors, Selma, at age 47, has been part of numerous successful movies and TV shows, which has contributed to her massive net worth of $14 million. Coming into recognition with movies like Cruel Intentions and Legally Blonde, she has also done some famous TV shows like Anger Management.
Youngest among the four siblings, Selma has faced a lot of ups and downs throughout her career. However, the actress was hit with massive grief after she was diagnosed with multiple sclerosis.
The actress took to Instagram to update her sobbing fans all over the world about her saddening health situation on 20 October 2018.
Similar: Fox News' Neil Cavuto Battle Against Cancer and Multiple Sclerosis. Net Worth of $23 million, Annual Salary?
However, the actress continues to battle with the incurable disease amidst the growth of her son Arthur. Talking in an interview on August 2019, Selma called the battle with MS her proudest moment in life and also recalled being happy to go through it all with her son by her side.
Responding to the sickness of his mother, the son also mentioned being very proud of his mother and calling her brave. Since being diagnosed by the choric disease in 2018, Selma has been going through a lot of ups and downs in her life.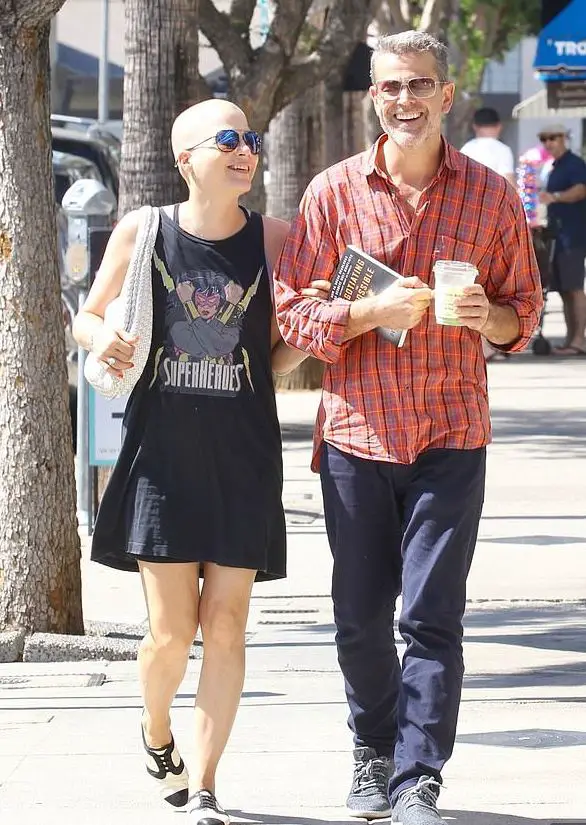 Selma Blair with boyfriend David Lyons at Studio City, California in September 2019 (Photo: dailymail.com)
She has to live her life, not knowing what will happen to her mind and body the next day. Still, she is brave enough to face the problem head-on and live a happy life. On 24 September 2019, the actress proved it when she was spotted walking hand in hand with her boyfriend, David Lyons, in Studio City, California.
During the treatment phase, she lost her hair but did not lose her confidence. She is setting an example and making everyone proud of her gesture, which she displayed in September.
With millions of fans all over the world, Selma hopes to overcome her latest obstacles like countless others that she has done over the years with the love and prayers of her fans.