Entertainment
Blessed To Be Married! Corey Bohan Is Having The Time Of His Life With Wife And Their Kid
Marriage is a relationship that leads people a successful family life. Once you are married and have someone to share your life with, you feel complete. Moreover, your kids add a whole complexion of your life. Don't believe us? Ask Corey Bohan about that. Corey is a married man and has a daughter with his wife, and he seems to be enjoying his life with them.
Today, let's take our time out and indulge ourselves inside the lovely family life of Bohan which includes his family and his daughter.
The Adorable Family Life of Corey Bohan:
On the 5th of November 2016. Corey Bohan married the love of his life, Audrina Patridge, a famous TV personality. The two got in married in Hawaii in a botanical garden. Also, hours after their marriage, they held the reception in a large white tent.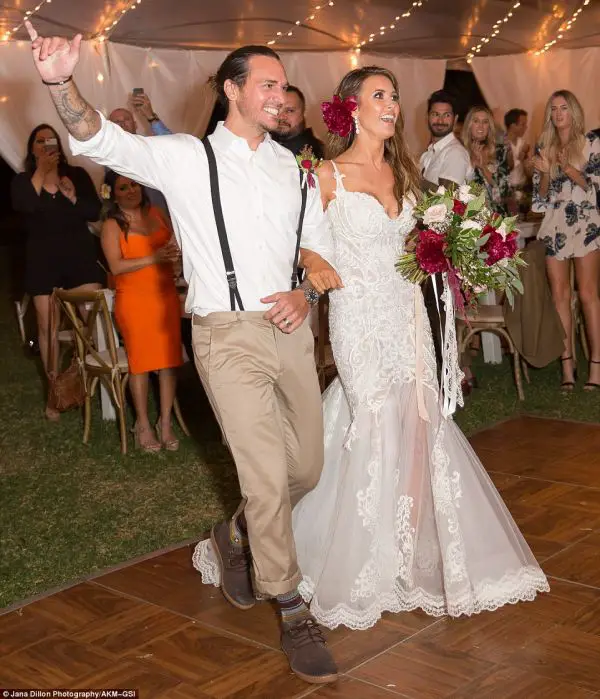 Caption: All Smiles. Corey and Audrina look happy to tie the knot with one another.
Photo Credit: dailymail.co.uk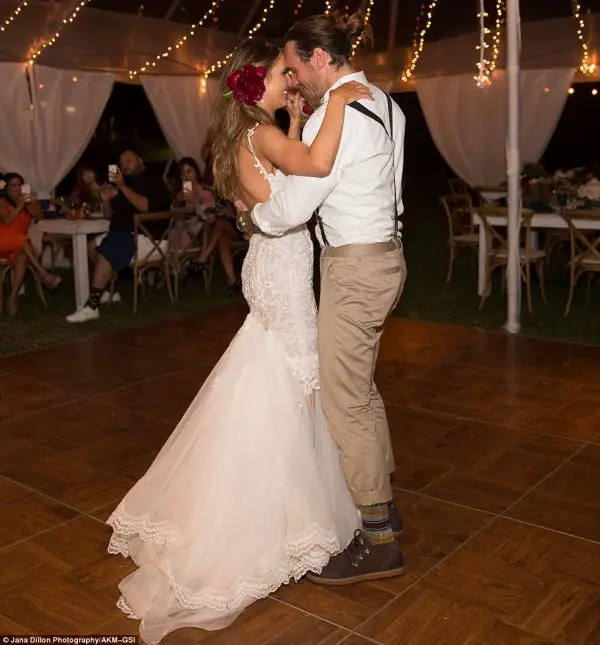 Caption: Corey and Audrina enjoy a romantic dance as the families look on.
Photo Credit: dailymail.co.uk
None of Audrina's "The Hills" co-stars were present in the ceremony. Audrina had already made it clear that this was not something to be a surprised about. She said,
'We just finalized the guest list, and it's about 130 people, mostly family.
'As far as friends go, we only invited the ones who've been there for us in the past year and who will continue to be there for us for the next 30.
'So, no one from The Hills made the cut. If we were doing a really big wedding, I'd invite them, but we're keeping it intimate.'
The love Corey has for his wife can be seen through his social posts.
The couple already had a daughter before their marriage as their daughter Kirra Max Bohan entered the world on June 24, 2016.
Here is a post from Corey during the time of Audrina's pregnancy.
After Kirra came with her little feet into their lives, the two have had some extra happiness in what was an already successful relationship and it is clearly visible from the posts Corey shares with his fans.
Bless your lovely family Corey Bohan!
A Short Wiki-Like Bio of Corey Bolan.
Born on January 15, 1982, in Brisbane, Australia, Corey Bohan is a pro biker best known for his BMX dirt bike riding career. He has taken part in several X Games tournaments winning three titles in the BMX dirt portion spanning between 2004 and 2006. Oh, and by the way, he is the very first to achieve this feat.
Not only that, but he has also bagged the NORA Cup Award for the "Best Dirt Jumper of the Year" for five consecutive years, between 2004 and 2008 and that shows how good he is in his career. The success he has achieved so far in his career has also resulted in him earning a hefty sum of money which is why he boasts a net worth of $2 million.
Stay with us for more news on Corey Bolan!