Entertainment
"General Hospital" Star Brandon Barash Lovingly Engaged With Hot Girlfriend; See Pics!
Actor Brandon Barash, famous as Johnny Zachhara on ABC's longest running soap opera General Hospital, has his share of unsuccessful romance.
The Gilmore Girls actor was engaged and married, but his relationship could not turn long lasting. However, he has found a perfect dating companion and welcomed love in his life again.
And guess what, she is also crazy for this man!
Why don't you follow Brandon Barash's love life to know all about him!
Engaged To One, Married Another
Earlier in the late 2000s, Brandon had a short-lived relationship with All My Children actress, Natalie Hall. The couple even got engaged in 2011, but, later broke up after a short while.
Don't Miss:- Caroline Wozniacki Age 28, Dating & Engaged - Again! NFL Boyfriend - Real One
After his breakup with Natalie, Brandon started dating his General Hospital co-star, Kristen Storms, and the relationship soon turned serious. Eventually, the couple got married in an unplanned ceremony at Caesar's Palace in June 2013.
Less than a year of the marriage, Kristen gave birth to a daughter named Harper Rose on 8 January 2014. The 38-year-old shared a picture of his wife and daughter on 9 January 2014, and described them as his "Queen" and "Princess"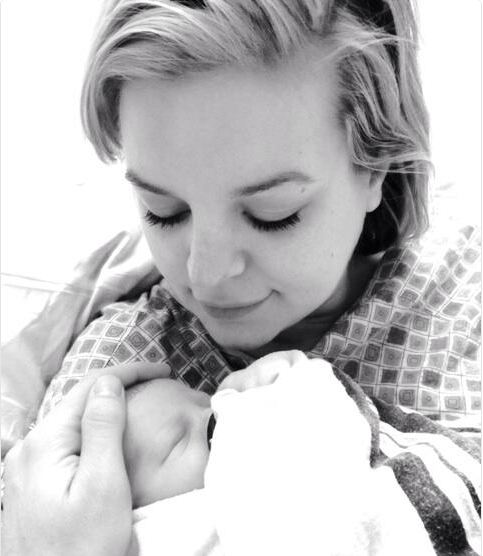 Brandon's wife Kristen after the delivery of daughter on 9 January 2014 (Photo: Brandon Barash's Twitter)
Sadly, their fairy-tale-like marriage turned to ashes when they were hit with reality, and even the presence of a daughter could not save the once happy couple.
The pair announced their separation in April 2016 citing irreconcilable differences. Brandon told in an interview with Digest that the split was not a hasty decision and the two had even tried therapy to save their marriage, but their efforts went in vain.
However, the St. Louis native explained that they intend on remaining a family and divert their energies on co-parenting their daughter in a healthy environment. Further, he revealed raising Harper in two different homes would be a better choice for the family.
Despite the divorce, Brandon remained a trusted acquaintance to his ex-wife and even helped her recover from a serious depression.
See Also:- The Bachelor's Erica Rose & Husband Blessed With First Baby 'Daughter', Family Of Four!
Now, the ex-partners have moved on in their lives and have even started seeing other people. In 2017, Kristen commenced a romantic relationship with Zach Webb, the lead singer of the rock band. It's Alive.
In the meanwhile, Brandon's daughter, who is currently four years old, is growing rapidly. Moreover, Brandon is also dating someone, and the two are a perfect match.
New Girlfriend, A Perfect Match
Recently, on 2 June 2018, Brandon shared an Instagram post, revealing his new found love. He wrote in the post about his love at first sight,
Since the first your eyes found mine. It was all at once I knew. It's been you, it's always been you. It's always been you.
He has mentioned his new girlfriend Morgan Mitchell, a personal trainer, as his "soulmate." In the post, he talked about how she had an instant connection with Brandon and wondered if she had ever loved someone truly, as she did to him.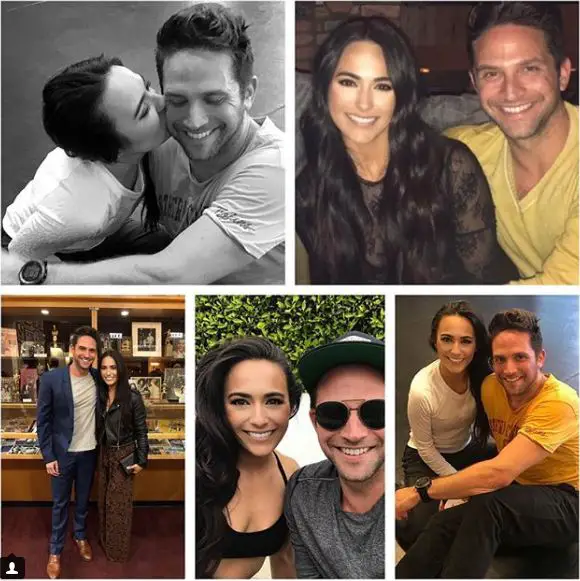 Brandon shares some romantic moments with his girlfriend Mitchell (Photo: Morgan Mitchell's Instagram)
Brandon and his girlfriend often take vacations to spend some private time together. Recently in August 2018, he and Morgan took a trip to a desert where the two spent some romantic times.
You May Also Like:- Julia Goldani Telles Has Boyfriend? Witty Actress' Dating Status Now
The couple has not revealed their plans for the future. But, looking at their chemistry, one can assume that has found something in Mitchell which he never got from his past relationships.
A Family Man
Brandon, who is currently raising his daughter, also maintains a close bond with his parents. Although his father is no more, Brandon still remembers him fondly and so does Harper. In an Instagram post shared on 28 July 2018, he mentioned that Harper would often miss her grandfather and even Brandon could relate to it as he still hasn't recovered from the demise of his dad.
But, Brandon still has his mother who has been giving him the strength to cope up with the tragic death of his father. He has been a responsible son and often flaunts his love for the mother through his social media posts. On 15 August 2018, he shared a picture alongside his mom calling her as his love.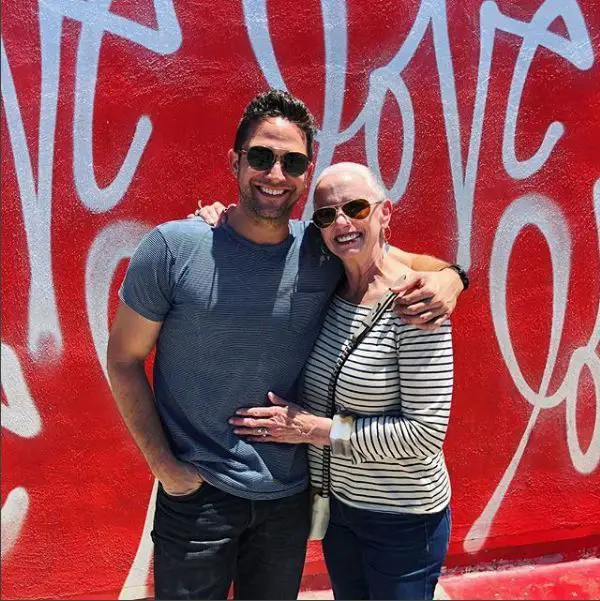 Brandon with his mother on 15 August 2018 (Photo: Brandon Barash's Instagram)
Brandon is also raising a boxer, who he considers being the sibling of his daughter. Brandon along with his mother, boxer, and Harper make a perfect family.