Entertainment
Dana Perino: 20 Years of Married Life But No Children, Husband and Divorce?
The American political commentator, Dana Perino is the second woman to have become the female White House Press Secretary (2007-2009).
She is labeled as one of the successful political pundits because of the popularity she has gained through her hard work both in politics and journalism. Her name is Dana Perino, also widely recognized as one of the persons to appear in the show called The Five.
So now, let's find out if her personal life is a success or not.
Two Decades Of Married Life
This charming and talented Dana Perino is married to Peter McMahon, a business person involved in the marketing and sales of medical products almost all over the world, in the year 1998. However, before Peter married Dana, he was married to another woman. Although, Peter hasn't disclosed the name of the woman with whom he was previously married.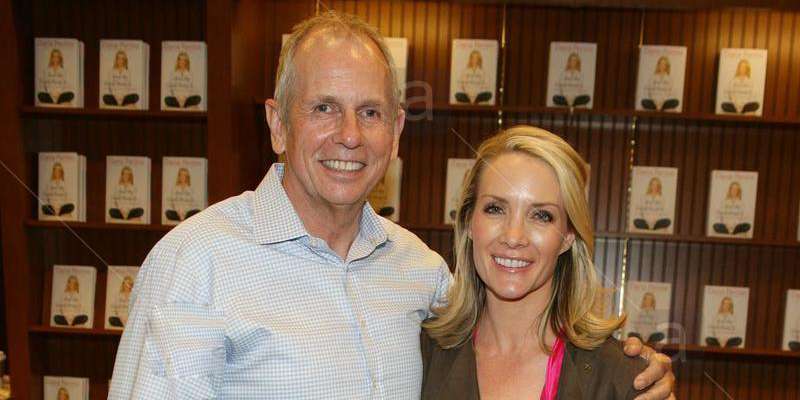 Dana Perino with her husband, Peter McMahon in a program. (Photo: liverampup.com)
According to Dana, they first met on an airplane in 1997 and later moved to England, Peter's native country. In less than a year, Dana and Peter both wanted to move to America because Dana wanted to go home and Peter wanted to make America his home.
They have been married for twenty years now, and as far as we can comprehend, the strongly bonded couple will not likely face a divorce situation in future.
Even after being married for twenty years, Dana has remained childless. However, Peter has children from his previous marriage.
Well, the couple has also not revealed whether the couple has any plan on having a child anytime soon, but even without a child, the couple is living a wonderful life with their pet dog, named "Jasper."
Dana Perino is also the author of a famous book called, And the Good News Is...: Lessons and Advice from the Bright Side, which she wrote by the lessons and experiences she gathered at the Presidential press secretary and through her debates in the Fox news show i.e. The Five.
Dana's Short Bio:
Dana Perino, born on 9 May 1972, (44 years old) started her career with KTSC-TV while she was at Colorado State University. She is majorly known for being the 27thWhite House Press Secretary under George W. Bush and being the second female White House Secretary.
She currently works as a political commentator on Fox network and also serves as a co-host for The Five alongside Juan Williams, Eric Bolling, Greg Gutfeld, and Kimberly Guilfoyle. As of 2016, Dana Perino holds a massive net worth of $4 million dollars.