Entertainment
Dave Salmoni Finallly Married And Settled With Wife After All the Hyped Dating & Split With Girlfriend?
Feelings change, and so does one's preference. No wonder we see people in relationship with several partners who he or she is compatible with.
Sharing the similar preference is Animal Planet's "Into the Pride" host, Dave Salmoni. He has dated quite the number of women in his life, but he now seems to have settled in his love life and gotten married. So who is his wife? And how were his past relationships with his former flames? Stick around to find out!
The Love Life of Dave Salmoni: How It Fared In The Past: Married Now?
Dave Salmoni is a good looking man and has been so much attractive to the ladies in his life, and has dated quite the beautiful ladies in the past.
The host Dave formerly dated his actress girlfriend, Bonnie Somerville.
Bonnie and Dave dated for a mere year starting from 2009 and ended things with one another, without much publicizing around the end of the same year.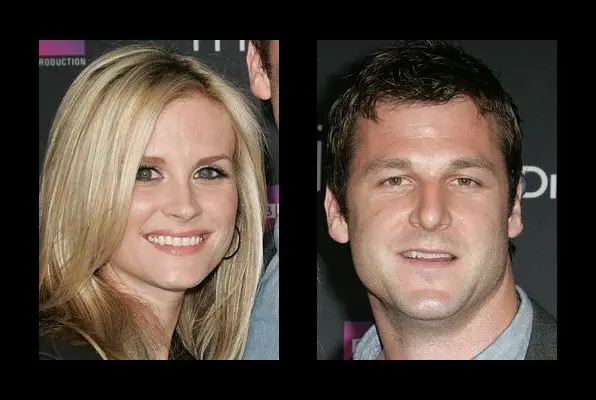 Caption: Dave Salmoni and Bonnie Somerville dated for a brief period.
Photo Credit: zimbio.com
However, we all know, life moves on, and it did for Dave. Following his split with Bonnie, he started dating Chelsea Handler in late 2009/ early 2010 and were seen to be in total love with one another. Post on social medias made their love evident.
Just met Susie. Beautiful and so sweet. I'm dying! See her w @davesalmoni on Bonnie Hunt. Great name :) http://tweetphoto.com/11090742

— Bonnie Somerville (@BonSomerville) February 12, 2010
But the relationship between them too did not last long, as it crumbled leading to the split in late 2010.
During her monologue on "Chelsea Lately," she gushed about the split and said,
"I have been working for the E! network for over three years now, and in addition to hosting this chucklefest of a show, I've given many suggestions on how to improve the quality of their entire network, As you can tell by the current line-up of shows, they have taken none of my suggestions. So I've decided to consult for other networks.Up until a couple weeks ago, I was working very intimately with the Animal Planet, but unfortunately, that contract was terminated, However, I enjoyed being in bed with them and may hook up for an occasional project."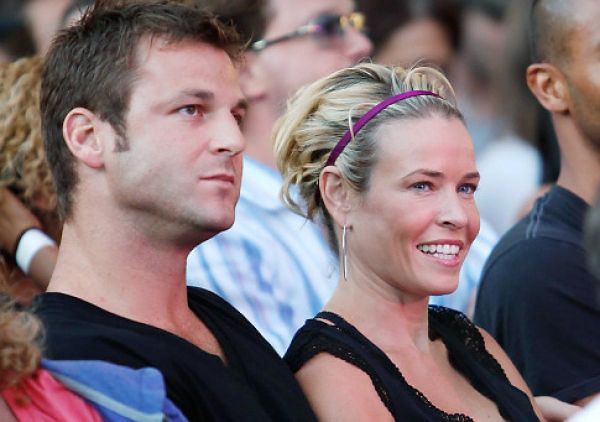 Caption: Chelsea Handler and Dave Salmoni dated each other even though it was for a short span.
Photo Credit: nydailynews.com
'Well handled' is what we can say about the way she remained mum about her relationship with Dave.
However, Dave now seems to have moved on from all the heartache and has been married by the looks of it.
My wife thinks it would have been nicer to give them those earlier

— Dave Salmoni (@davesalmoni) April 13, 2016
This tweet from his official Twitter account, where he is seen denoting his wife is raising major eyebrows ever since the tweet was published.
However, he has not revealed anything about the identity of this mystery woman in his life. Perhaps, he does not want to make his relationship and his love life public.
This wildlife expert and TV show host, who has been a sensation in his career, has often shared pictures of some baby animals. This video below will help you melt your heart with the cuteness.
Caption: Adorable Baby Animals' Pictures Shared by Dave Salmoni.
Video Credit: usmagazine.com
Speaking of baby animals, he said,
"People who like big dogs, they look at wolves and they're like, 'Oh, that looks just like my dog. I can handle it just like my dog.' But it bites a lot harder than your dog, and is more skittish"
The man is in love with his job and why not, it is this very job and his passion which has served his finances the world of good. Although he is yet to reveal his net worth in exact figures, it is estimated to be in millions.
Moreover, he has not been verbal about his family life, but we know that his mother was a competitive figure skating coach while his father, a chemical engineer.
Stay with us for the emerging updates on Dave Salmoni!