Entertainment
Dominic Cooper has Been Dating Long! Thoughts on Turning Girlfriend into Wife?
If you are into Hollywood movies, then there is no way you are not familiar with the face of Dominic Cooper. The Need for Speed actor has been a part of some of the hit and acclaimed movies and is considered one of the successful actors of Hollywood.
But his movies are not what we are here to talk about; we are here to talk about his love affairs. The actor keeps juggling from one long-term relationship to another but seems to have no plans of settling down.
Dominic is currently in eight years long relationship with his girlfriend. Will she make it to the altar? Let's find out!
Dominic Cooper's Dating-affair: His Thoughts on Turning Girlfriend into Wife
While most of the people turn their long relationship into marriage, Dominic Cooper is showing otherwise. Just because he is taking a while to get married does not make him gay, however. The actor has been in a relationship with Preacher's co-star Ruth Negga since 2009.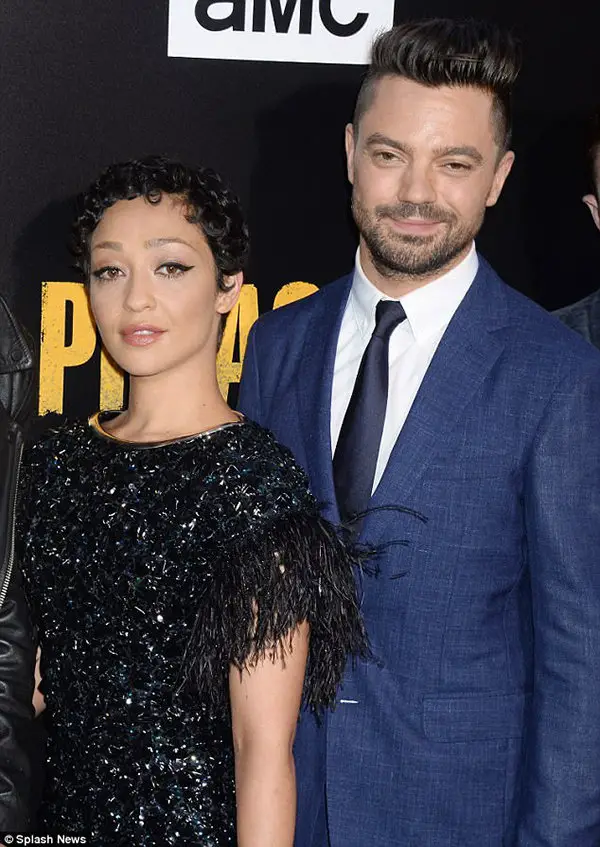 Caption: Dominic and Ruth for the premiere of Preacher.
Photo Credit: Dailymail.co.uk.
The couple met on the stage production of Phèdre. Since then, the duo has worked together in a number of movies like Warcraft and Breakfast on Pluto. The actress claims that she loves working with her beau.
'It would be so lonely if he wasn't there. People say, "Never go out with an actor." But if you were with someone with a normal job, and one of you had to go away, how would that work?'
The happy lovebirds live in London, and they barely talk about their relationship in public. But the pair is often spotted by paparazzi.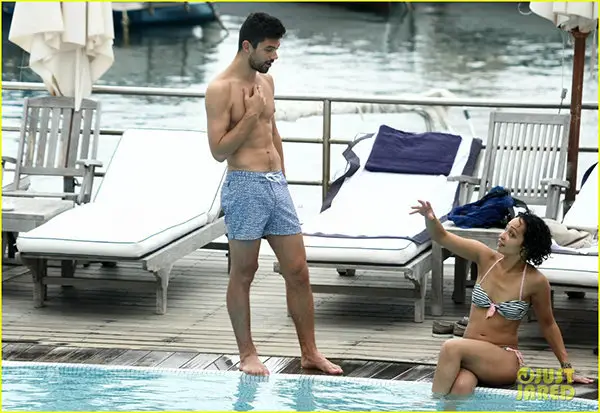 Caption: Dominic Cooper appears shirtless with his girlfriend Neth by the pool.
Photo Credit: justjared.com
Although Dominic and Ruth have not disclosed anything about a possible marriage, the actress did express her thoughts on having babies.
"By the time you're in a great relationship, it's like, oh, I'm 35. S***. So there is part of your thinking that is: "Do I want kids? When? If? How?"
It seems like the couple has no intention of getting married, whatsoever, but there is always hope.
Before Ruth, Dominic was dating his Mama Mia! co-star, Amanda Seyfried. They fell in love with each other on the sets of Mamma Mia! while shooting in an exotic location like Greece. But after having an on-and-off affair for two years, they finally broke up, and Dominic met Ruth the same year.
Wait, there is more! Cooper was in a twelve-year relationship with Joanna Carolan. Turns out, Dominic was seeing Amanda while he was still in a relationship with Joana. When the news of Dominic and Amanda broke out, Joana and Dominic broke up, and Joanna shared:
"I've cried a lot of tears... We still love each other, but we're not together. I also care about Amanda: she's young and vulnerable and has been upset by what's been said,"
But that was all in the past. Ruth and Dominic are living very happily together now. Although neither of them has revealed anything about the marriage, they are immensely in love and support each other's career.
More About Dominic Cooper:
Dominic Cooper was born in London to his parents, Julie and Brian Cooper. But at the age of 5, his parents got divorced. He is the youngest child and has two elder brothers: Nathan and Simon. He also had a sister, but she died in a tragic car accident even before Dominic was born. He attended Thomas Tallis School and later joined London Academy of Music and Dramatic Art.
He got his big break in the industry with his hit movie The History Boys in 2006 and the English actor has been unstoppable ever since.
He has been a part of some astounding movies like Mamma Mia! and The Duchess both of which were released in 2008, The Devil's Double and Captain America: The First Avenger in 2011, Abraham Lincoln: Vampire Hunter in 2012, Dracula Untold and Need for Speed in 2014, Agent Carter in 2015, and Warcraft in 2016.