Entertainment
Gemma Chan Won't Stop: Against Parents' Wish Or Amid Split With Boyfriend
Gemma Chan Won't Stop: Against Parents' Wish Or Amid Split With Boyfriend Nothing seems to have slowed Gemma down, neither her parents' wishes nor her split with her boyfriend.Chan went against the wishes of her parents, and the decision led to spectacular results; she is one of the most known actresses of Asian origin in Hollywood.She not only found fame but also found love during her career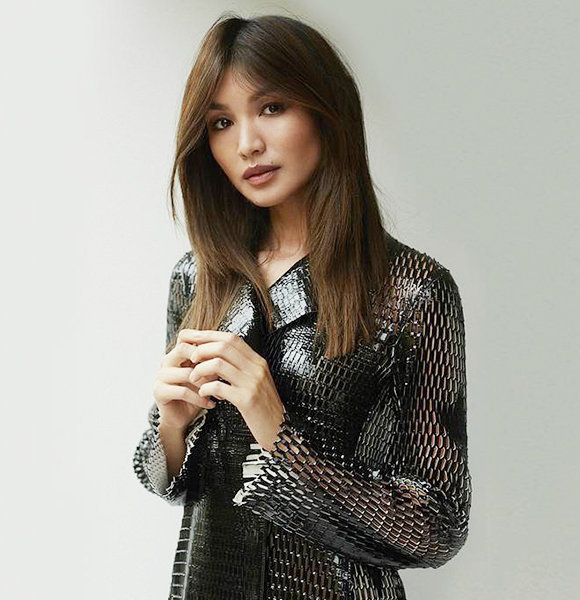 When your elders save you from an oppressive regime risking their lives to protect you, you should at least learn the meaning of choice, freedom, and happiness, British actress Gemma Chan's valiant life decisions show us.   
Her maternal grandparents fled the communist nation of China along with her mother, after voicing concerns against the oppressive communism, and ended up in Scotland.
They passed away until she was about 10, but they would be honored to see what she made out of herself if they were still alive. 
They had moved away from China so that they could provide their children with freedom and choices in life. And when it was Gemma Chan's turn to spread her wings, she did precisely what her grandparents did years ago. 
Going Against Parents
Gemma Chan, born on 29 November 1982, was offered a training contract with law firm Slaughter and May after her law graduation from Oxford.
But she refused the deal much to her family member's dismay and decided to pursue an acting career. She first started as a model so that she could fund her acting school fees.
You May Also Like:- Jim Sciutto, CNN Correspondent Age 48 On Wife, Kids & Being Wise Parents
Her first silver screen break came in 2009 thriller Exam, where she played the role of a Chinese woman. And her television career started with an episode of Doctor Who in the same year.
She is known for her portrayal of Synth in channel 4's sci-fi series Humans since 2015. Gemma was nominated for the best actress in the National Television Awards and Broadcasting Press Guild Awards for the role.
She also earned wide acclaims for her portrayal of a lesbian struggling to come out in the series, Dates.
Gemma pursued acting no matter what (Photo: Gemma Chan's Instagram)
Gemma's career would have never really started had she taken to the wise words of her parents.
Speaking in an interview with Evening Standard in 2015, Gemma revealed that her parents were shocked to find out that she was considering a career in showbiz.  Gemma's father did not talk to her for three months after she decided to pursue acting rather than practice law. She further added that they didn't want her to be part of a fickle industry and wanted her to continue something stable.
Chan went against the wishes of her parents, and the decision led to spectacular results; she is one of the most known actresses of Asian origin in Hollywood.
Interesting:- Who Is FatBoy SSE? Wiki Reveals Girlfriend, Net Worth & Essential Facts
The London born actress only told her parents about her decision to pursue acting after she joined a course at Drama Centre London. She had funded the money to get enrolled by doing part-time modeling.
Eventually, she made her parents proud following her dreams.   
Affair with Jack Whitehall
She not only found fame but also found love during her career.  
The actress of Asian origin met English actor Jack Whitehall during the shoot of TV series Fresh Meat in 2011.
They immediately clicked on together and began dating.
Gemma Chan poses for a pic with then-boyfriend Jack Whitehall (Photo:dailymail.co.uk)
Gemma moved in with Jack in 2013. The couple remained together for six years before breaking up amicably citing their busy schedules in 2013.
That year, her career was hitting new heights, and English comedian Jack also had a bright course ahead of him.
Then, Transformers: The Last Knight actress Gemma was busy filming for the third season of the drama Humans. She also had movies Crazy Rich Asians playing opposite to Sonya Mizuno among others, and Mary Queen of Scots lined up for filming. Similarly, Jack was busy juggling his stand up comedian role along with filming hit show A League of Their Own. 
Discover:- LeSean McCoy, Massive Salary & Net Worth Bagger & Girlfriend Engaged - In Lawsuit
Their busy schedules meant that the couple was unable to devote time to each other, so they broke up in good terms. Nothing seems to have slowed Gemma down, neither her parents' wishes nor her split with her boyfriend.
Her father is an engineer whereas her mother is a pharmacist. Like her, her sister also left pursuing a career in accountancy to enjoy life in public relations. 
In 2019, she will appear in the long-awaited Marvel superhero movie, Captain Marvel.
Dating Again; Is Dominic Cooper Gemma's New Boyfriend?
Humans actress seems to have put her six-year-old affair with then-boyfriend, Jack Whitehall behind her. Recently, she was spotted getting rather cozy with Mama Mia actor Dominic Cooper in Formentera, Spain.
Gemma and her rumored boyfriend strolling down the beaches of Spain (Photo:- Eonline.com)
The dating rumor surrounding her and Dominic had first surfaced in late November 2018 when the pair were pictured holding hands on the beaches of Balearic Island. If stories are to be believed, this is their first holiday together as a couple.
Gemma's rumored boyfriend, Dominic was previously in a longterm relationship with actress Ruth Negga. Rumor has it; Gemma is the first girl Dominic has seen since his breakup with Ruth in 2018.