Entertainment
Dominic Sherwood Shares A Content Dating Affair With Actress Girlfriend Sarah Hyland; Found A Person For Inspiration
Your love partner is someone who adds a different flavor to your life and also takes your life into a whole new dimension. Having a love partner in life is a beautiful feeling and the times spent together are some of the best times in life.
The same thing can be said about "Shadowhunters" star Dominic Sherwood, who is enjoying the same love in his life with his actress girlfriend and Vampire Academy co-star Sarah Hyland. The two are seen to be madly in love with each other, and often flaunt their relationship over the social medias. Today, let's take a look at their love story!
Dominic Sherwood And His Dating Affair With Sarah Hyland:
Dominic Sherwood has been dating his girlfriend and love mate Sarah Hyland from 2014 and has been living a happy and adorable relationship since. The love between them is so pure and genuine that they even have matching inks on their bodies. Both of them took over their respective social medias and shared the pictures of their tattoos with the fans and the media.
Before that, it was Sherwood who showed his ink to the world over his Twitter.
That shows how strong their love is!
The two were also seen out on a smoking break after their movie date in Toronto in March this year.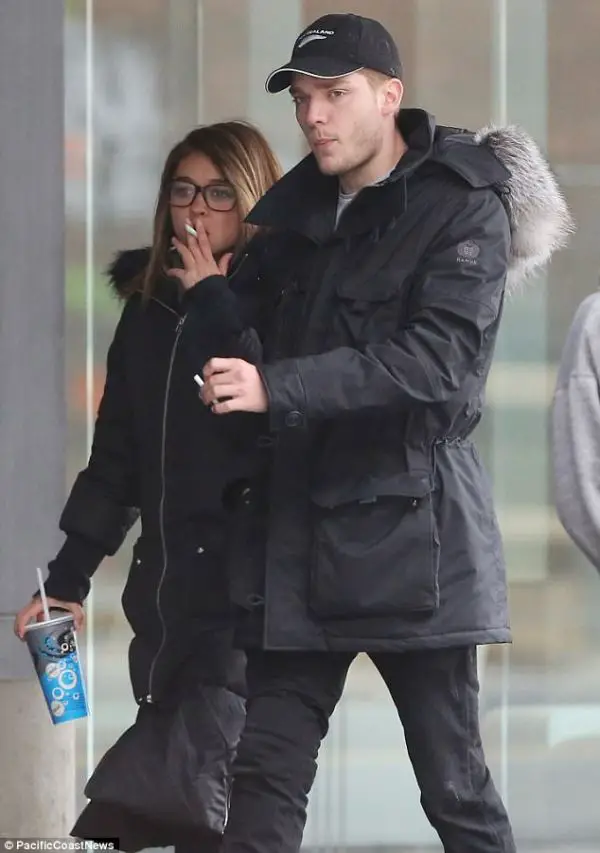 Caption: Sarah Hyland and Dominic Sherwood are seen smoking together after their movie date. (2017)
Photo Credit: dailymail.co.uk
Furthermore, back in 2016, Sherwood revealed that his girlfriend Sarah inspires him. The two were just relentless in signing one another's praises, and Sherwood said,
"This is really tough! Sarah makes me want to be a better version of myself,"

"That's what I love most about her. She inspires me to be the best version of me."
Sarah then continued saying,
"I say this on a regular basis,"

"It's exactly what he said, which sounds like a cop out, but I say it all the time."
Sherwood then added,
"It sounds like a cop out because I stole it from her,"

"She said it earlier today, and I just completely stole it. I feel very bad!"
Caption: Sarah Hyland and Dominic Sherwood praise about each other.
Photo Credit: etonline.com
They both are right. In love, it is often seen that people you are related with always teach you something new in life, be it directly or indirectly and it is nice to know that the two have made each other better than they already were before.
Moreover, his relationship with his girlfriend shows that he is straight and not a gay as people often call him a gay for playing somewhat gayish roles in his projects.
Caption: Dominic Sherwood kissing on "Delivery Man" (Published on August 31, 2015)
Two Colored Eyes: Heterochromia.
"Heterochromia iridis" is a rare genetic mutation in which the iris (colored part) of one eye is different than the other. The same is the case with Dominic Sherwood as he has eyes of different colors, which adds more charm to his already charming face.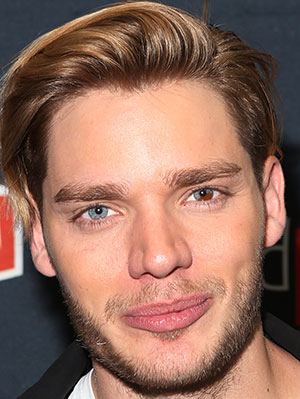 Caption: Dominic Sherwood has eyes of different colors.
Photo Credit: teen.com
Stay with us for the newest updates on Dominic Sherwood!