Entertainment
ESPN's Sports Journalist Rachel Nichols: Her Married Life With Husband Max Nichols and Their Twin Daughters
Rachel Nichols is the famous versatile journalist known for her distinct style of asking tough questions.
The sole sports anchor for CNN, Rachel is the sideline reporter for Turner Sports, mainly for the NBA on TNT.
Today we are investigating Rachel Nichols' married life along with bio-like-wiki, who has found a perfect husband in her a teenage friend. So, without further ado, let's dig in to know more.
Rachel Nichols' Married Life: Boyfriend Turned Into Husband!
The gorgeous journalist, Rachel Michele Alexander and Max Nichols, director of Two Night Stand (2014), first met at the Summer Camp in Maine at their teenage years. But the duo did not stay in touch throughout their teenage years.
It was only after Nichols' graduation the duo met again when she was started writing for Washington Post while Max was working for the indie record company, Tommy Boy Music. Max was the one to approach Rachel and the duo met with each other after the gap of ten years.
Rachel's then-boyfriend later transitioned his music career to movies and later started directing music videos for Three Days Grace, Bullet For My Valentine, and Willie Nelson.
Later in May 2001, Venice Rachel got married to Max Nichols at Venice City Hall, New York. Zafiro Alessia, a state registrar, officiated at the Venice city hall while Rabbi Joui Hessel performed the religious ceremony in Rachel's wedding.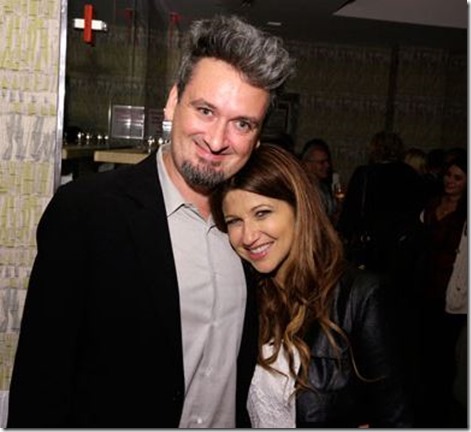 The adorable couple, Rachel Nichols and Max Nichols smiling for the capture (Photo: fabwags.com)
The lovely couple, Rachel, and Max is blessed with twin daughters and with the arrival of their children their family completed. However, Racheal has not even disclosed the names of her daughters yet.
Rachel Nichols and Max Nichols' Relationship Mantra:
Max Nichols is a son of Oscar Winning director, Mike Nichols born to Mike's third wife, Annabel Davis-Goff, an Irish writer. Max was born to Mike and Annabel, who married each other between 1975 and 1986 and shares a younger sister named Jenny Nichols.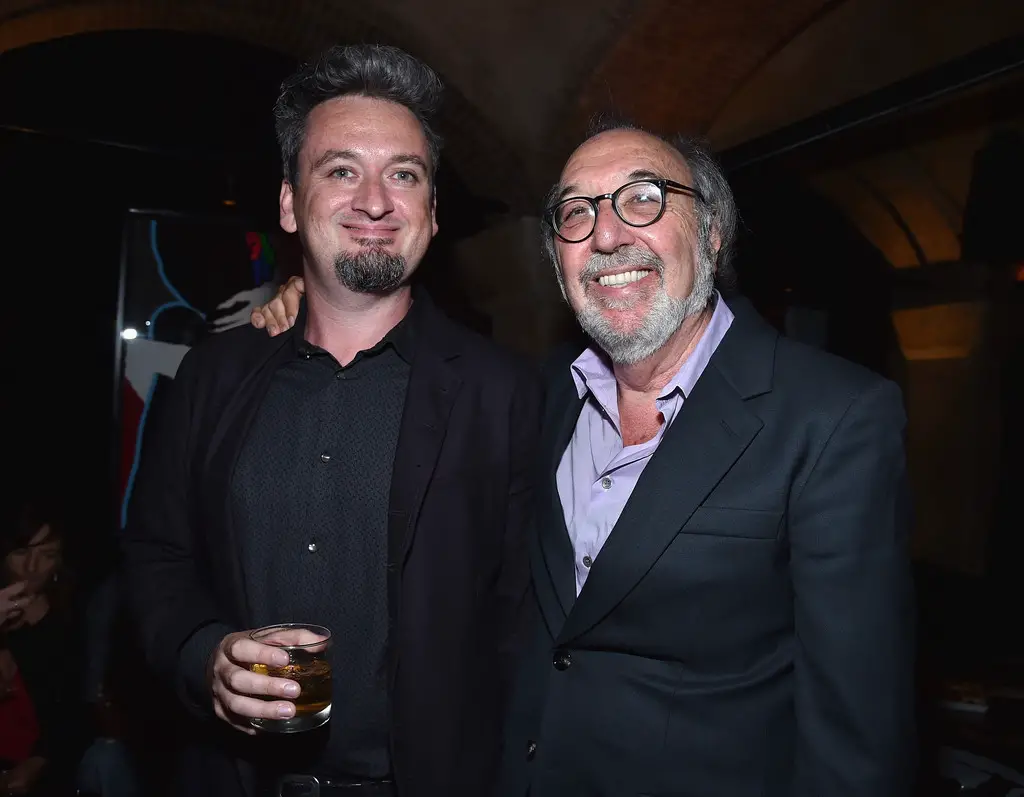 Rachel's husband, Max Nichols with his father, Mike Nichols at the 'Two Night Stand' Afterparty in Hollywood
When Rachel's husband, Max gave the script of the movie, Two Night Stand (2014) to his father, Mike to read, Max discovered the relationship mantra in the script. In an interview in September 2014, he recalled the moment saying,
"he wisely introduced the topic of whether Megan and Alec's relationship to ambition was a pitfall—whether it would make them unsympathetic, or unrepresentative. We ultimately concluded that they were giving each other permission to want what they really want, rather than what they're supposed to want. And that's a mantra I first heard from my wife when we were dating."
Max Nichols' father, Mike died later at the age of 83 in 2014.
Rachel Nichols' Short Wiki-Like-Bio:
Born on October 18, 1973, Rachel Nichols, whose real name is Rachel Marie Alexander, was raised in Potomac, Maryland.
She completed her graduation from Northwestern University with Bachelor's degree in journalism in 1995. Following the graduation, she worked for the Fort Lauderdale Sun-Sentinel (1995–1996) and Washington Post (1996–2004), where she covered the NHL's Capitals.
Rachel joined ESPN in 2004 but left the channel after nine years (2004-2013) and moved to CNN and TNT. She worked on the programs like Sports Center, Sunday NFL Countdown, and Monday Night Countdown previously for ESPN. She hosted the show "Unguarded with Rachel" on CNN. And after three years of working for CNN, she again returned to ESPN in 2016.
Rachel Nichols is also seen on NCAA tournament that broadcasts from CBS and was named the country's most impactful and prominent female sports Journalist by Sports Illustrated.
Rachel gained immense popularity after the Ray Rice Scandal when she made a sharp questioning to NFL Commissioner Roger Goodwell. The current host of ESPN's The Jump enjoys the annual salary of $1.5 million and the estimated net worth of $10 million.
Sports journalist Rachel Nichols, along with her contemporary journalists including Beth Mowins, Dianna Russini, and Heidi Watney are inspiring many to pursue their dream career as a sports journalist.