Entertainment
Former President's daughter, Jenna Bush secret Wedding: Married Boyfriend of 3 years: MBA Graduate Husband
Ever wondered who is the daughter of the 43rd U.S President Gorge W. Bush and do you even know that she is a married woman now? Today we are here to discuss Jenna Bush Hager who is an American teacher, author, and journalist and of course the daughter of the 43rd U.S President.
Now you might want to know about her married life and who her husband is. So without any further delay, here we go.
Jenna Bush Hager is married to MBA graduate, Henry Hager on May 10, 2008.
Their private wedding was a topic of discussion for the people and the photos of the ceremony were publicly uploaded.
Henry C. Hager is the son of John H. Hager who is the former chairman of Republican Party, Virginia. He currently works as a product specialist focused on energy and infrastructure. Henry was an aide to former Bush political adviser. Jenna and Henry met in the presidential campaign of 2004.
They became familiar with each other during the campaign program. Their relation wasn't revealed at that time. They appeared together at a white house dinner for the Prince of Wales and Duchess Of Cornwall, their first public appearance in November 2005. They got engaged in 2007 and finally got married in 2008.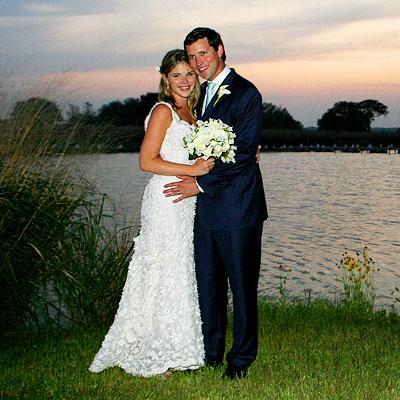 Source: http://cdn-img.instyle.com/
Being the daughter of the U.S President Jenna Bush wanted her marriage not to be at the White House surrounded by antiques.
Jenna fell in love with Henry and she wanted her wedding to be like a wedding of a normal couple and not be a political one.They got married at former president Bush's ranch in Crawford, Texas, Far from the television and media. Who doesn't want to get married in the White house? Who doesn't want to be famous?
Well, Jenna Bush didn't. She wished to marry her boyfriend out of the crowd. Maybe the reason was simplicity. She wished to choose simplicity over popularity.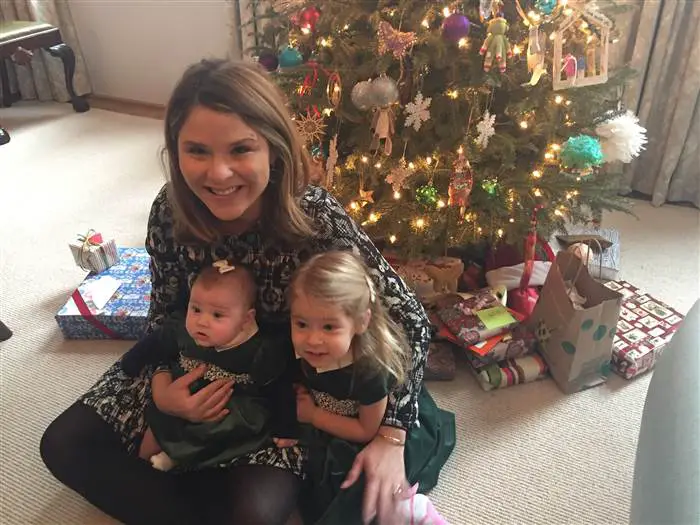 Source: http://media3.s-nbcnews.com/ (Jenna with her daughters in Christmas)
After their 3 years long relationship turned into marriage, Jenna became a mother for the first time in April 2013. They have two daughters, both under the age of 5. They are enjoying their life with their children and obviously, divorce is out of the question. They sometimes visit Jenna's parents and her twin sister Barbara Bush.