Entertainment
Fox News' Hottie Kimberly Guilfoyle and Her Divorced Husband. Plus, Her Annual Salary and Net Worth
In our earlier article about the unsuccessful marriage life of Kimberly Guilfoyle, who is as we discussed earlier too, a wonderful and talented woman who works as a co-anchor on the popular the five show alongside Greg Gutfeld, Eric Bolling, Dana Perino, Juan Williams, Andrea Tantaros, and Bob Beckel. However, some of you may not be familiar with our previous article related to her so we will talk about it briefly.
Relevant articles on Liverampup.com

Meet Greg Gutfeld model turned photo editor Wife Elena Moussa. Divorce rumors?

Meet Fox News Channel's Eric Bolling and his beautiful Wife Adrienne: Married in 1997. Meet Son Eric Chase

Dana Perino: 20 years of married life but no children

Fox News' Juan Williams 48 years of Marriage with Wife Susan Delise. Meet the Family of five : three Children

Meet CNN analyst Bob Beckel Ex-Wife Leland Ingham Beckel: Married in 1992 and have two Children

Fox News' sharp-tongued hottie Andrea Tantaros is Dating rocker Boyfriend Dave Navarro since 2015. Soon-to-be-Married?
Kimberly Guilfoyle's First Married Life, Husband, and Divorce:
Kimberly was married to Gavin Newsom, in the year of 2001 who is the 49th and current Lieutenant Governor of California in the year of 2001. Kimberly took Gavin's last but after entirely years living together as a married couple, Kimberly filed divorce against Gavin stating that bi-coastal marriage was the reason.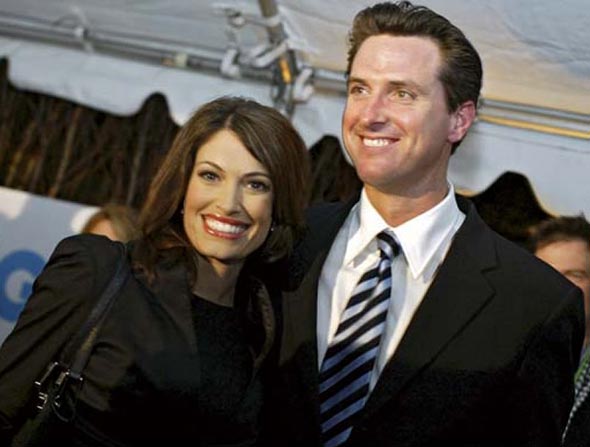 Caption: Kimberly Guilfoyle with first husband Gavin Newsom, Married in 2001
Source: hdnux.com
Kimberly Guilfoyle's Second Married Life, Husband, and Divorce:
Later in a couple of months, after the finalization of divorce which was on February 28, 2006, Guilfoyle married the CEO and heir of the Villency Design Group, Eric Villency, on May 27, 2006. Kimberly gave birth to her first child who was a son on October 4, 2006 and named him Ronan Anthony Villency. This time too, after 3 years of marriage in 2009, the husband and wife got a divorce but decided not to disclose the reason for it.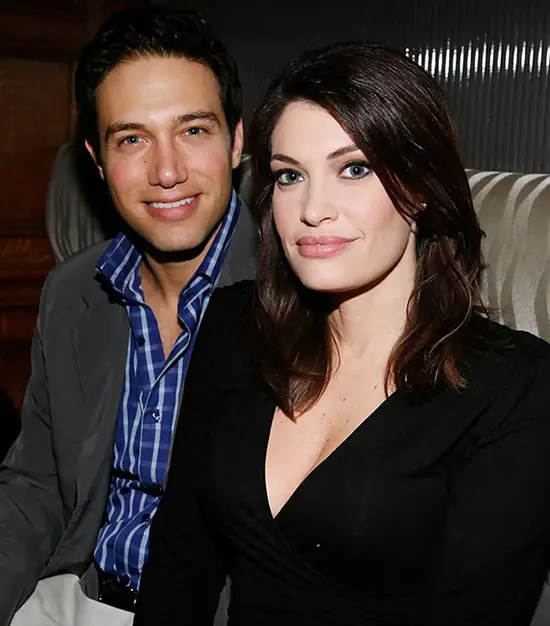 Caption: Kimberly Guilfoyle with second husband Eric Villency, Married in 2006
Source: zimbio.com
From then, this beautiful lady has decided to stay single and lives happily with her own son. Oh, you might also want to see how her son looks like.
Kimberly Guilfoyle with her 2006 born Son, Ronan Anthony Villency.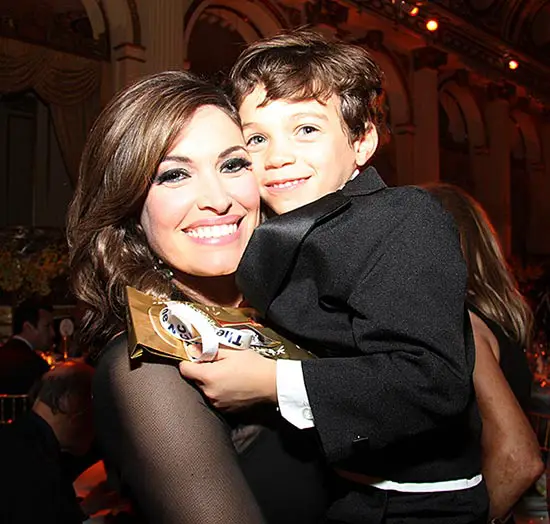 Caption: Kimberly Guilfoyle and son Ronan Villency.
Source: nyspcc.org
So, this was it, all about her unsuccessful marriage life but like we said, check out our previous article in which we have more descriptive information on her marriage life.
So, now let's move towards her earnings (Salary and Net Worth):
We already know that she works for the mighty Fox News Channel, so apparently, her earnings will be mighty as well. So, without having any further delay, let's get right into it but first we have a video of Kimberly in The Five show.
This co-anchor of The Five show has an estimated total net worth of $5 million dollars. Oh, that's big, real big. To have this huge amount of net worth her salary should also be pretty big, don't you think? Well, according to many unofficial sources, Kimberly Guilfoyle gets a splendid salary of $840,500.
However, this might not actually be fully accurate that is why we need you to correct us if we are mistaken in any way with the help of the commenting section below.
Spoken About the Lawsuit Against Roger Ailes:
Kimberly spoke in favor of Roger Ailes when he was accused of and was filed a lawsuit of sexual harassment by the former Fox News anchor Gretchen Carlson. In a phone interview with Breitbart, she says, "I've known the man very well the last 15 years."
She continues,
He's someone who I admire greatly. He's a champion of women. He has always been 100 percent professional, respectful, helpful in terms of mentoring me for television and in terms of making me a better anchor and putting me in the right role to develop me as a talent for the network where now I'm a co-host of The Five—which is one of the most popular watched shows in cable news. He's directly responsible for that because he hand-picked everybody who's on there, and we have a great history and it's worked really well.
Kimberly Guilfoyle's Short Bio:
Born on March 9, 1969, Kimberly Guilfoyle graduated and received her Magna Cum Laude from University of California, Davis and later received her Juris Doctor from the University Of San Francisco School Of Law.
She also interned at the San Francisco district's attorney's office while she was still in law school. Later, Kimberly spent four years of her life working as a deputy district attorney. While her days as a district attorney, she won various awards including the prosecutor of the month award.