Entertainment
Fox News' veteran anchor, Patti Ann Browne Married Life: Husband, Mike Browne, and a Son
How many of you watch Fox News? If you do, you may recognize the person we are talking about.
We are talking about Patti Ann Browne, the beautiful and charming anchor, and host who works for Fox News. Have you ever wondered who she is behind the camera?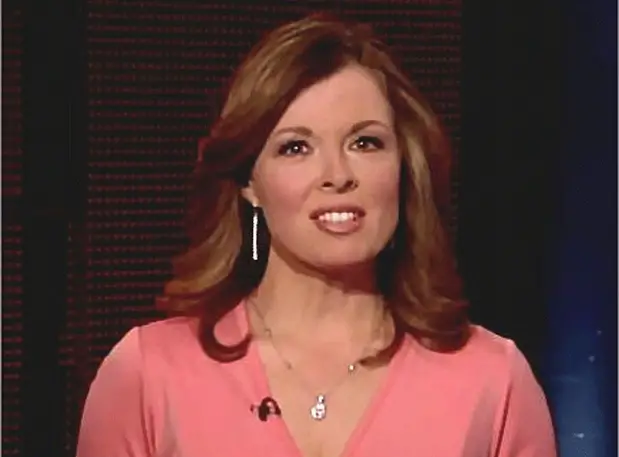 Source: dodoodad.com
Don't worry if you don't have any idea about her personal life. We are here to help you out.
Patti Ann Browne is married to Mike Browne. Their marriage took place in the year of 2004. Before they decided to tie the knot, they dated for several months.
After a year of their marriage, the couple was blessed with a baby boy, Carter, born on December 2005.
Like many other in the journalism field, Patti is also determined to keep her personal life within the four walls of her house. Although she has a twitter account where her fans can follow her up, it may come out as a disappointment for those seeking for personal stuff, she mostly has updates which are job-related. She hasn't freely updated or posted anything about her personal life. The secrecy is not limited only to her personal life.
Her salary, be it monthly, semi-annually or annually, none has been disclosed till this date neither is her net worth known to the media. We wonder why she likes to keep so many secrets just to herself.
Here is a video by the Fox channel which gives a bit of information about her family and how she met Mike.
Although Patti and husband Mike seems to be living happily, there are rumors that the couple is likely to go through a divorce in future. According to a source, there are rumors about fights and arguments between the couple.
We cannot tell you for sure about what is going on between the husband and wife. Patti doesn't seem to be so open about her family life. If anything happens between them, we will make sure you know it all.
Born on September 10, 1965, in Bayside, Queens, New York, Patti Ann Browne has been serving The Fox News Channel full time since early 2000's as an anchor of Fox News Live. Before working at the mighty Fox News Channel, Patti worked for MSNBC and hosted a two-hour long weekend show called the Weekend Morning Line.