Entertainment
Freddie Highmore, Obscure Dating & Girlfriend History; Makes Him Gay?
English actor Freddie Highmore is famous for his acting in several critically-acclaimed movies including Finding Neverland and Charlie and the Chocolate Factory.
An uprising actor, Freddie is considered one of the heartthrobs of Hollywood and has also been linked to several actresses in the past. However, he is a closed man, who distances himself from social media and doesn't openly talk about his dating life.
With his muted life along with gay portrayals on screen, it has raised questions regarding his sexuality.
So today, let's create a dating profile of the August Rush actor based on news and rumors, to separate the facts from the fiction!
Dating History And Rumors
Freddie was in a relationship with The Spiderwick Chronicles co-star Sarah Bolger in 2006. Although the couple didn't issue any statement to validate their affair, a leaked picture of the two showed them making out with each other.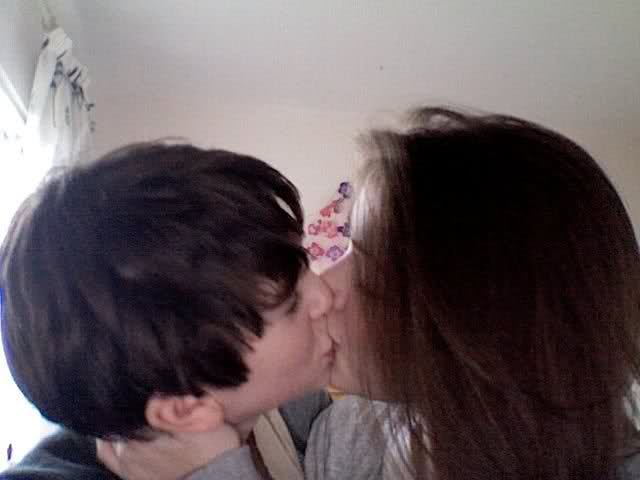 Freddie makes out with girlfriend Sarah (Photo: Ohnotheydidn't.Livejournal)
However, Freddie's fans were not happy with the two hooking up as he was only 15 years old at that time and one of the fangirls even accused Sarah of molesting the 26-year-old actor. When asked about the reason for her disapproval of the relationship, the fan replied,
"Sarah is 16, which is of age in the UK. She can pretty much do anything she wants legally. I'm not saying she's an adult, but she can do mostly anything. And yes, I've searched that online. Freddie is 15, under age of consent. He's just a baby! Don't you see the molestation!!!!!!!! YOU BITCH!!!!!!!"
The couple reportedly ended their romance in 2009, although neither of the celebrity has mentioned the cause of their split.
After Freddie's alleged break up with Sarah, the London-born was linked to actress Dakota Fanning. The rumors of their relationship surfaced after the pair was spotted having a dinner date at Il Cielo in Beverly Hills, Los Angeles on June 2009.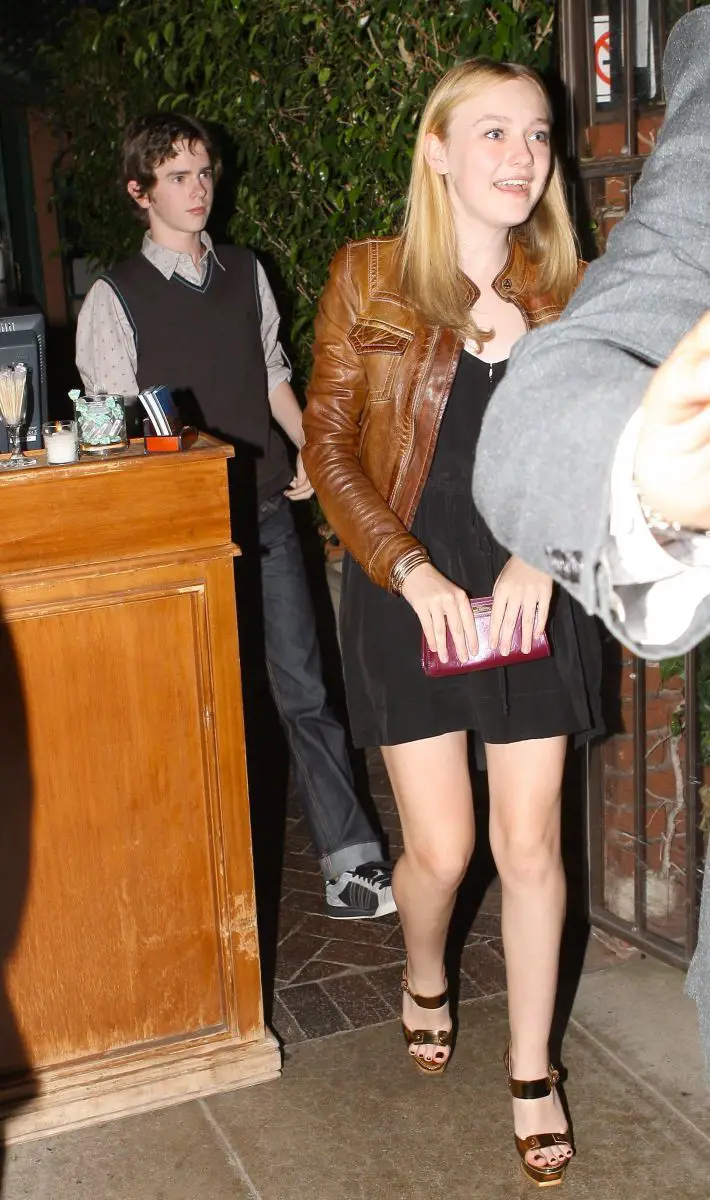 Freddie and Dakota at Il Cielo for their dinner date on June 2009 (Photo: Popsugar.com)
However, the couple supposedly broke up the same year.
In November 2016, Freddie was also rumored to be dating Little Miss Sunshine actress Abigail Breslin. The speculations surfaced after two were mentioned in different websites.
However, the rumored couple was not seen together publicly and have not spoken about their affair. The theories turned out to be false after Abigail posted a picture on Instagram of her kissing another man.
Further, on 5 March 2018, Star Magazine covered an article on Freddie and mentioned that he hadn't dated anyone in the last nine years. The printed edition also described Freddie's break up with Dakota and said he was traumatized by the split.
The magazine talked about the private and social life of The Good Doctor actor saying,
"Freddie Highmore hasn't been on a date in nine years because he is still traumatized by his failed romance with Dakota Fanning! Freddie was a teenager then, and it didn't exactly end well, as tends to happen with teen romances. He tries to say he's too busy to go on dates or try Tinder, but the reality is he's scared of putting himself out there. Freddie is nerdy, bookish and has no clue how to socialize with women. It definitely makes his performance more believable!"
And due to his absent dating life, Freddie has been subject of gay rumor which caught mass attention. Not just that, after his portrayal of a gay character in a television series the rumor got fueled.
Convincing Portrayal Of Gay Character
Freddie, who plays the lead role of Norman in the Tv series Bates Motel, is famous for his realistic portrayal of a gay character in the show.
Freddie's role in the series is a complex organism, who dresses up like his mother to hook up with cute guys at gay bars.
Norman is also seen making out with a male in one of the episodes. In the later season of the show, it's revealed that Norman had been having sex with men for years.
However, beyond the screen, the actor, who stands at the height of 5' 10" (1.78 m), has not talked about his sexuality, so it is difficult to assume him as a gay.