Entertainment
Giancarlo Esposito's Married Life With Wife Still Alive? Or The Power Parents of 4 Already Divorced?
You are very blessed if you will find your soul mate early i.e. without going through multiple relationships to find a perfect partner for you. But even if you find a perfect partner in a single try, you never know when your relationship with your perfect partner turns sour.
There are many such celebrities like Catt Sadler, Jeff Gordon, Myrka Dellanos, and Nicole Curtis, who found their partner imperfect for them after several years of marriage.
The successful and popular Italian-American actor Giancarlo Esposito knows the above case very well. The actor, who was bound in a marital relationship with his lady love for more than one and half decades, seems to be single right now.
But is Esposito's married life alive or has he already divorced his wife? Let's enlighten his relationship status.
Giancarlo Esposito's Married Life:
Popular for portraying the character of Gustavo "Gus" Fring on the AMC show Breaking Bad, Esposito is known for his marital relationship with his long-time wife, Joy McManigal.
Esposito hasn't talked much about his married life, but according to some wiki sites, he tied the knot in the year 1995.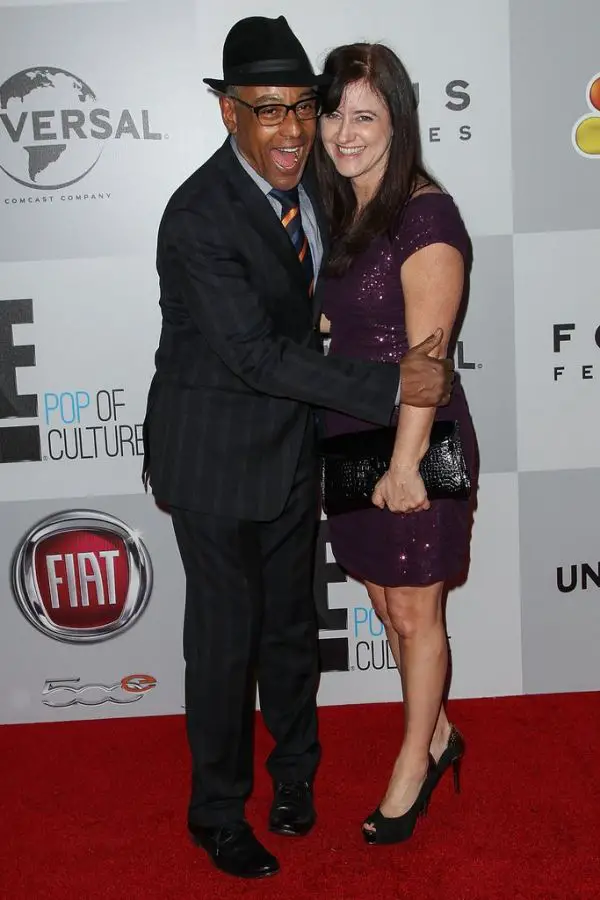 Caption: Giancarlo Esposito and Joy McManigal at the NBC's Golden Globes After-Party in 2013.
Photo Credit: PopSugar
Talking about the children, this pair is the proud parents of four daughters named Kale Lyn Esposito, Syrlucia Esposito, Ruby Esposito, and Shayne Lyra Esposito.
Well, fifty-nine-years-old Giancarlo Esposito is believed to be single by now, as there are rumors about his divorce with his long time wife. Since Esposito has always been passive in talking about his family life in the media, he hasn't confirmed the exact date of separation.
Though this talented actor has already parted his ways with his better-half, he is accompanied by their daughters. If you follow Esposito in different social networking sites, you can see several posts of him related to his daughters which prove how strong relationships he has with his darling daughters.
Here are some of his Twitter posts related to his daughters.
A Short Bio Of Giancarlo Esposito:
Esposito was born on April 26, 1958, as Giancarlo Giuseppe Alessandro Esposito in Copenhagen, Denmark. Raised by an Italian stagehand and carpenter father, Giovanni Esposito and African-American opera and nightclub singer mother, Elizabeth Foster, Esposito was hardworking since his young age.
Did you know that Esposito has earned a two-year degree in radio and television communications from Elizabeth Seton College?
At the age of eight, Esposito made his Broadway debut (1966) in the short-lived musical Maggie Flynn (1968). Till this date, Esposito has been active in the film industry for more than half century. Giancarlo has made his appearance in several movies and television series.
His career and portrayals have given him immense popularity and incredible earnings, which contribute to his $6 million net worth. Some of the latest acing credits of Esposito are The Get Down (2016-2017), This Is Your Death (2017), Okja (2017), Better Call Saul (2017-present), and Dear White People (2017-present).