Entertainment
Greg James Split With Girlfriend Before He Could Get Engaged! What Pushed Him To Do That?
Greg James, a BBC's Radio 1 DJ, is a person with a booming career but one simply does not have the best of both worlds. His experience in love life shows that.
But, it looks like the hiatus is taking a little too long to stop. The DJ reportedly had a dating affair once, and that's all there is. Did the first break up take this radio personality's hope away?
Ex-Girlfriend: The Pop Princess
The 'Best Male Presenter' award receiver of the year 2005, Greg James has a beautiful past of dating a pop princess, Ellie Goulding. The two first met when the presenter, Greg attended Ellie's early live shows and eventually began budding a love relationship from June 2010.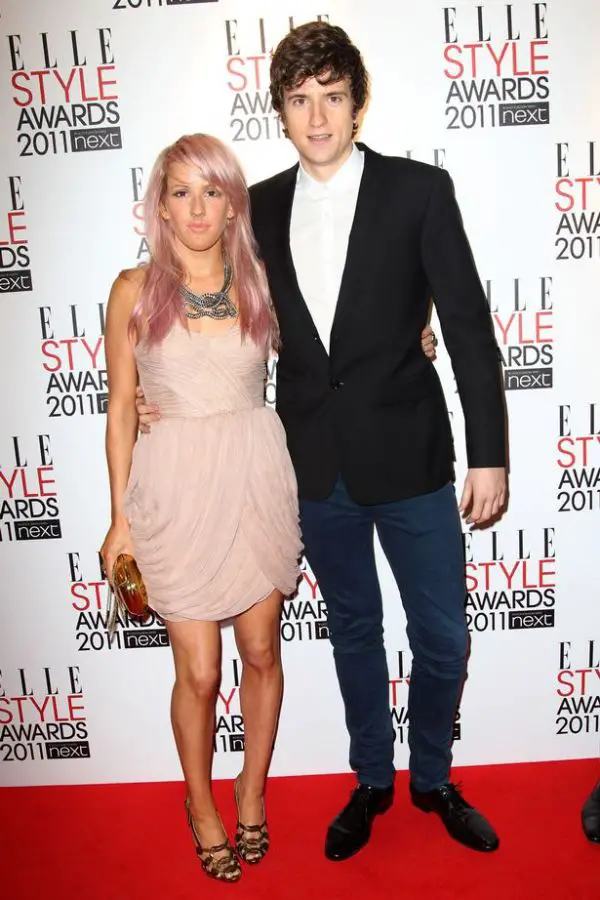 Caption: Greg with his former flame Ellie on Elle Style Awards in 2011.
Photo Credit: mirror.co.uk
Being in a relationship, the two made several public appearances as well as appeared on different events flaunting their bond, that looked carefree, cute, and intense at the same time.
The duo also made an appearance at The Empire Leicester Square, attending the UK Premiere of Burlesque in London in December 2010.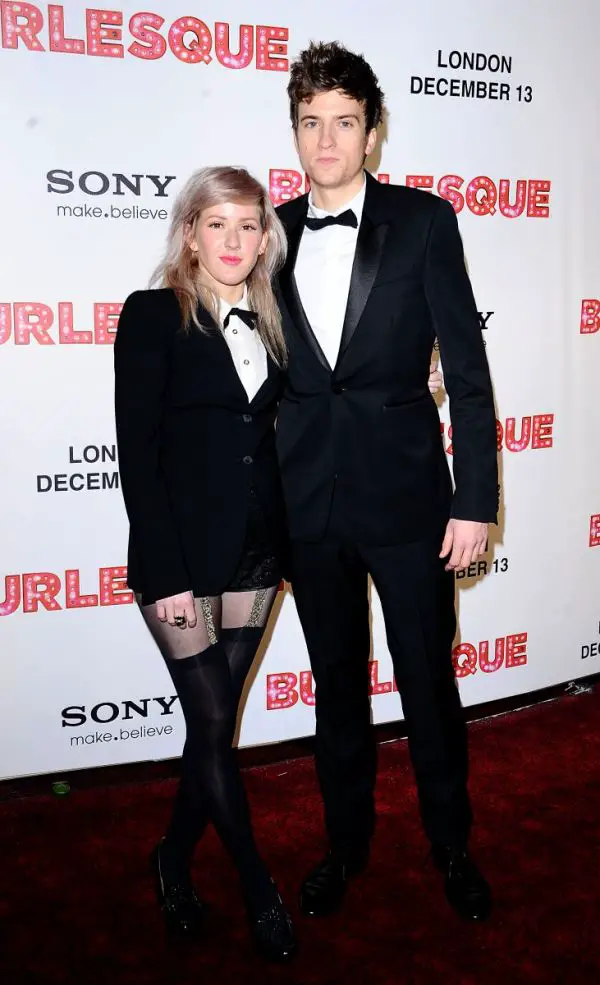 Caption: Greg and Ellie twinning at the UK Premiere of Burlesque.
Photo Credit: metro.co.uk
Besides making such a beautiful couple, Greg and Ellie found it hard to spend time together because of their busy schedules, which consequently led to the end of their relationship.
Greg and Ellie decided to split after 18 months of togetherness; the news of their split hit the grounds on January 9, 2012.
According to a news report, Greg went on to reveal that he wanted to be known for his career, but not for his past relationship with Ellie. However, the broken relationship hadn't put him off dating another celebrity as he explains,
"I would never be put off by anyone's level of fame. I don't hide from the showbiz world, I've just worked out what I like. As long as people don't know me just for showbizzy stuff. A few years ago that was my biggest fear. I don't want to be remembered for doing anything else than my job."
Likewise, the presenter also talked about relationships and what his status is after the split with girlfriend Elle Goulding.He said,
"People will ask me about Ellie and it doesn't matter. I am very loose-lipped. I've grown up in the last couple of years and realized you shouldn't take anything too seriously."
Greg continued,
"Whatever the situation, I think I'd be fine, whether [interviewing] an ex or someone I went on a date with and it didn't work out. Life goes on. People get off with each other all the time, that's life."
In one of the funny replies to a tweet, Greg mentioned about getting engaged to Rick Edwards, which might seemingly make Greg appear as a gay man.
Perhaps, not to be forgotten it is just a jape! The man is currently single but not sure if ready to mingle!
Greg's Career In BBC And His Earnings:
Greg began presenting the Radio 1 Early Breakfast show since October 2007, after spending enough time covering for JK and Joel and Sara Cox. He now stays with us 4 to 7 pm every weekday with his show "The Greg James Show," also regarded as Radio 1's Drivetime Show.
This British radio presenter earns a fair salary between 150,000 to 199,999 pounds from his job, which is equal to the earnings of other presenters like Shaun Keaveny and Adrian Chiles. Greg, however, keeps his net worth still covered up, despite being well off collecting a decent salary.
Stay with us for the emerging updates on Greg James!