Entertainment
Having Baby With Partner, Will Carrie Bickmore Ever Make Chris Walker Her Husband?
First love is usually wonderful. Even if you are not with your first love, you may always find him/her special. But is Carrie Bickmore, the host of So You Think You Can Dance Australia, still attached to her first husband?
Well, she has already found love but will she marry again? Let's find it out.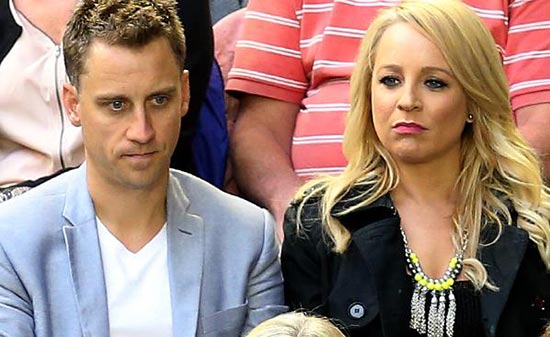 Caption: Carrie Bickmore with her partner Chris Walker.
Source: newsapi.com
After losing her husband in 2010, she has found love again. She is with Chris Walker, a series producer familiar as the host of ABC's the Weekly. Brickmore got connected to Chris when he lost his brother in a car accident.
Carrie feels that both of them have gone through a similar tragedy. They have been dating each other since 2012 . They welcomed their first baby in March 2015.
Caption: Carrie with her partner Chris and their 2015 born baby
In January 2014, Carrie spoke to Courier Mail. She said:
" I'm dating Chris and I'm always very aware that I chose to live a public life and the people around me didn't and I'm very respectful of that. Everybody likes to be able to share a life with somebody and it's been lovely to have some company."
Carrie Bickmore's Former Husband, Greg Lange: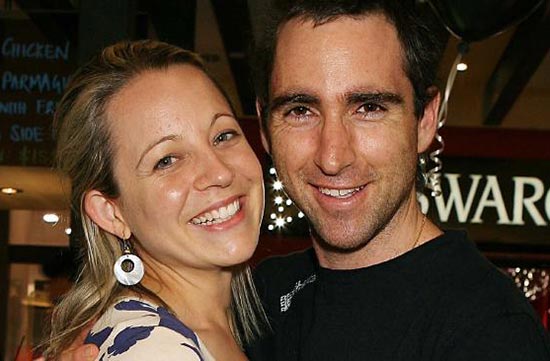 Caption: Carrie with her then-husband, Greg Lange
Source: cdn.newsapi.com.au
One of the Australian television's most famous females, Carrie married Greg Lange in the December of 2005.
In an interview in 2015, she expressed how she felt when Lange was diagnosed with malignant brain tumour. She said-
"We always knew it was a very, very serious form of cancer, but we didn't have major discussions, nor would we focus on what it would mean in terms of time frames."
In the year 2007, she first got pregnant and gave birth to their son Oliver. Her husband Greg passed away in the year 2010 due to brain cancer.
Carrie Bickmore is a strong woman who has been discussing brain cancer openly, even after the death of her husband. These days, she is working to raise $1 million for brain cancer research. She says-
"I'd love to see the day where no family has to watch their loved one die from Brain Cancer the way my family did."
Will she wanted to be Married, Partner?
No doubt, Carrie and Chris are happy together with the kids. The question that is striking in everyone's mind is, "Whether they will get married or not?"
What if we tell you Carrie will not get married to her partner? Well, this is the truth. A friend of her told Women's Day that-
'I reckon Chris would marry Carrie in a heartbeat, but she's always said she won't marry again.'
She further added –
"Don't get me wrong - she adores Chris and she plans to grow old with him, but that doesn't necessarily mean marriage for her."
We too don't think that it's necessary to get married to the person you love if you are sure to stay life-long. Carrie and Chris are happy and might grow old together happily.
Caption: Carrie Bickmore, the winner of Gold Logie Award dedicated her award to her husband who died of brain cancer. She shared some heart-breaking and inspiring words to the crowd regarding her husband's death due to brain cancer, 2015
Born on December 3, 1980, Carrie Bickmore is a Gold Logie award winning radio and television presenter. While receiving the award in 2015, she shared some heartbreaking and inspiring words to the crowd regarding her husband's death due to brain cancer.
Bickmore began her career as a newsreader on 92.9FM and began her television career in 2006 by appearing on the variety show Rove Live. Carrie can be seen on The Project on Network Ten. The show airs weeknights at 6.30pm.