Entertainment
Instead Of Dating Co-Star Aston Kutcher, Ophelia Lovibond Had An Affair With British Boyfriend
Some on-screen couples look so good together that we wish them to be together in real life. Well, that's just our desire that might not come true in maximum cases.
Similarly, most of us wanted Ophelia Lovibond to date her co-star Aston Kutcher, but she chose a man she deems perfect.
Dated British boyfriend instead of her co-star:
Most of the fans of "No Strings Attached" wished them to date off-screen but their desire couldn't be met. Ophelia Lovibond, who filmed a cozy romance with her co-star Ashton Kutcher fell for 'Brit to Watch' star Tom Hughes.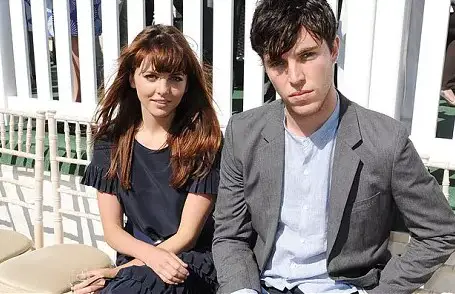 Caption: Ophelia Lovibond and Tom Hughes.
Photo credit: The Telegraph
In an interview with Telegraph back in 2011, Ophelia revealed that she is dating Tom Hughes. She also showed her preference for keeping the personal life out of the limelight. She stated-
"I've just moved to Hampstead with my boyfriend."
"Neither of us like to talk about out private lives, but we haven't been together that long."
Are they still together?
It seems that Lovibond split with her handsome boyfriend, Tom as Tom is currently dating Victoria co-star Jenna Coleman. They were first seen sharing a cozy on-screen romance as Queen Victoria and Prince Albert and now are enjoying romantic affair taking the drama into real life.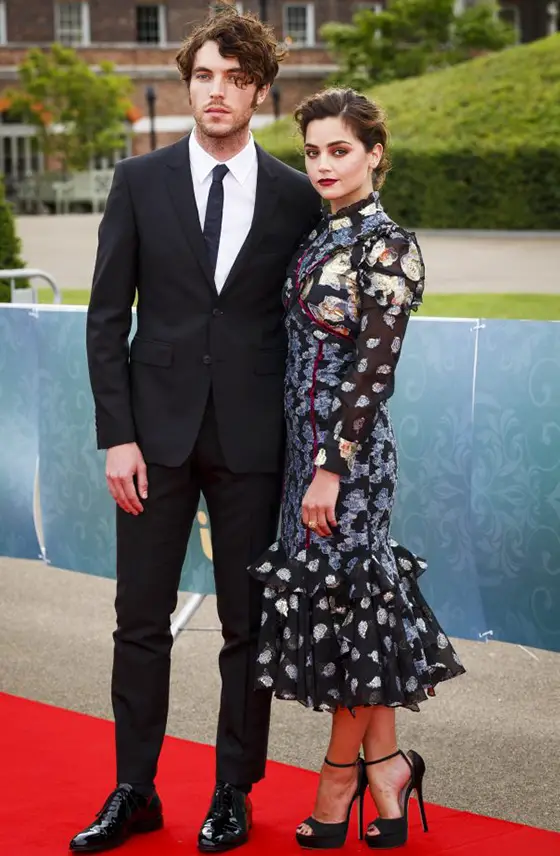 Caption: Tom Hughes and his new girlfriend Jenna Coleman.
Photo credit: Thesun
The pair is said to be dating secretly for a year. A source close to them said that Prince Harry played a role of matchmaker between the two. Furthermore, he revealed-
"They've been together for months, on and off since last summer."
"Tom dumped his long-term girlfriend to be with Jenna and she chose to be with him even though Prince Harry was very keen on her."
Ophelia Lovibond, who is in her early thirties has been active in the film industry since 2000. She has appeared in many movies and television series justifying the character very well. Her remarkable performances include her work in US television series Elementary (2014-2015), No Strings Attached (2011), The Poison Tree (2012), Thor: The Dark World (2013), Guardians of the Galaxy (2014), The Autopsy of Jane Doe (2016) and Hooten & the Lady (2016-present). Ophelia has not only gained popularity from her portrayals but also has been able to accumulate fantastic net worth which is estimated to be $2 million.