Entertainment
Jessica Caban Might Just Be Pregnant With Singer Boyfriend Bruno Mars; Soon To Become Parents?
As it is believed, falling in love is easy, the only thing difficult is; maintaining that love throughout the relationship. Famous singer Bruno Mars' girlfriend Jessica Caban, who herself is a famous American Model and an Actress has been with the singer since 2011, and the two have built a very healthy relationship together till date.
Having been in 6 years dating relationship and living together since 2012 in boyfriend Bruno's $3 million mansion, the speculations of them wanting to become parents is very high. But are there any such plans on their list? Let's get some insight into it.
Is Jessica Engaged, pregnant?
It just requires somebody to initiate a talk about celebrities, and in no time, the rumor gets raged all over the place.
The couple started dating in 2011 and are yet to get engaged but the rumors of them, becoming parents is all over the tabloids.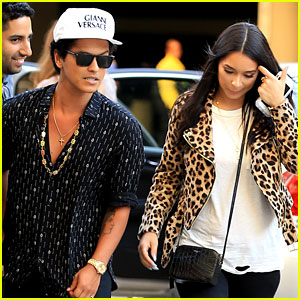 Caption: Couple at Adele's Concert on Saturday (August 13) in Los Angeles, 2016.
Photo Source: justjared.com
Jessica reportedly posted an Instagram story of herself talking to her friend using a 'pregnant emoji' a few months back.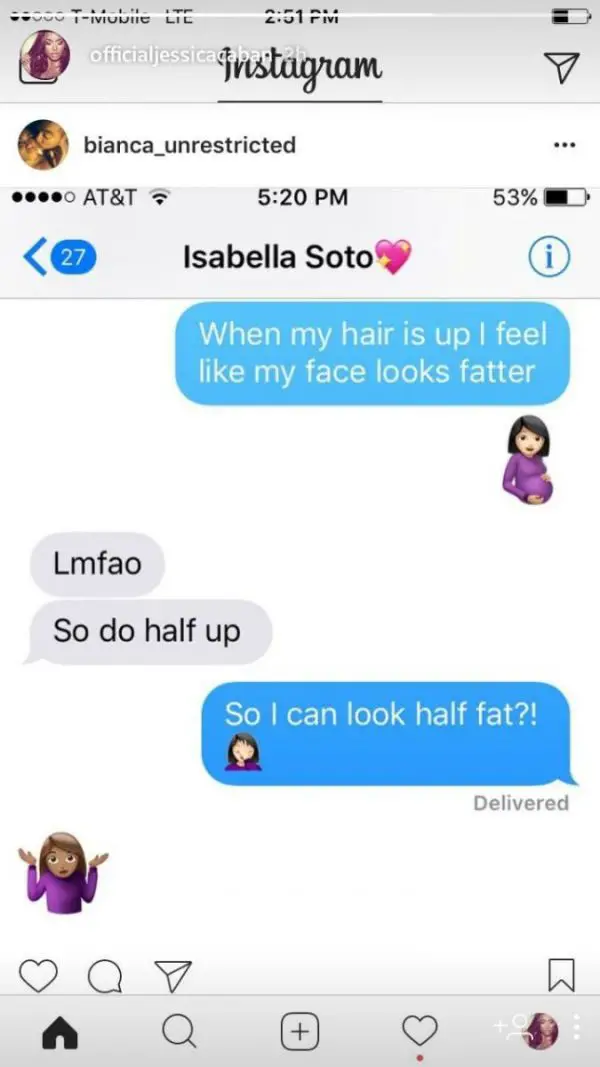 Caption: Jessica's Instagram story; of her conversation with a friend.
Photo Credit: Mtonews.com
She was also spotted liking the comment on her picture.

Caption: Jessica, liked her fan's comment on her picture.
Photo Credit: Mtonews.com
Is there any truth about the speculations being made?
Well, we cannot predict since the couple is yet to reveal officially; if there's any truth attached to it.
A gist of information about Jessica:
Jessica Caban, 30, who was crowned the winner of Model Latina is also an American actress born in New York City. Jessica belongs to the American ethnicity as both of Jessica's parents are from Puerto Rican. Talking about her career, she has acted in a movie "Are you great for sex?" She was also picked by Jenifer Lopez to compete in a modeling competition.
However, she grabbed the massive spotlight when she started dating Bruno Mars, and she also took it to Twitter for all the wrong reason.
Twitter hated her for making a frowny face during 2014 Grammy's where Bruno; after thanking all the important people, dedicated the Grammy to his beloved Mother, who passed away in 2013.
Caption: Grammy Awards Video Footage of the moment Bruno Mars Dedicated the Award to his Mother( Uploaded on Jan 26, 2014)
Except for the Twitter controversy, Jessica has a very sound career. Her net worth isn't released yet. However, her boyfriend Bruno's net worth is $90 million.
Though we aren't sure about the pre rumors, hopefully, the couples will break the ice soon letting their fans know, what the truth is.
Stay with us for the emerging updates on Jessica Caban!