Entertainment
Jimmi Simpson And His Happily Ended Married Life; Has A Girlfriend Or Metaphorically Dating His Career?
American actor Jimmi Simpson is someone who has made a name for himself with all his hard work and relentless efforts in the film industry. Being involved in the showbiz since 2000, he has been able to accumulate name and fame in a hefty amount. Safe to say, he is madly in love with his career.
But that is all a part of his professional accomplishments. What about his personal life? Is he dating someone or is he settled in his marital life?
We shall explore that out.
How does the love life pan out for Simpson?
Those who adore Simpson in an ample amount might be aware of the fact that he is not someone who is yet to have a romantic encounter in his life. He was once married to Melanie Lynskey who is a Kiwi actress. Melanie and Simpson got married in the year 2007.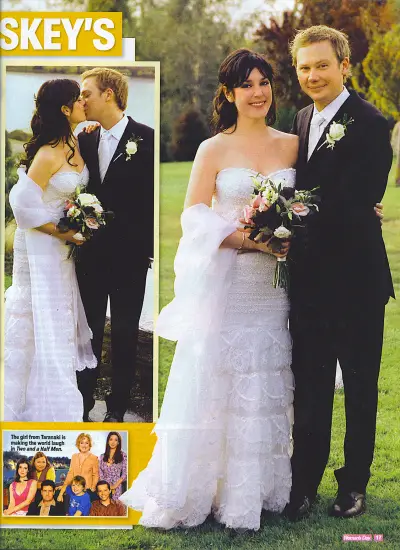 Caption: Jimmi Simpson and Melanie Lynskey on their wedding day in New Zealand and possing for NZ Woman's Day magazine in 2007.
Photo Credit: livejournal.com
But the relationship got put to the sword, and Melaine decided to file a divorce case against her husband during September 25, 2012. The reason for their divorce was said to be their "irreconcilable differences."
No one knows what those differences between them were but the two who were adored by many as a couple finally got divorced in 2014 cutting down a 7-year long marital knot. However, fewer facts have come forth from either end in front of the general public which shows that they want to keep the private stuff to themselves which they are well entitled to.
Their divorce was also termed as the nicest divorce going around as no advocated were hired and also, no issues over alumni were found going around.
But if you are fans of them and follow them on social sites, you shall be able to see that though they are no longer a couple, they are still good friends. Some of Melanie's posts suggest such.
Also, Simpson's posts suggest the very same.
Good to know that they hold no hard feelings towards one another.
Also, Melanie has moved ahead in her life and is now engaged to her fiance, Jason Ritter who happens to be an actor.
What next in the love life of Simpson? A new Girlfriend?
But following the split with Melanie, Simpson has been linked with Serinda Swan as two have been reported to be dating since September 2012.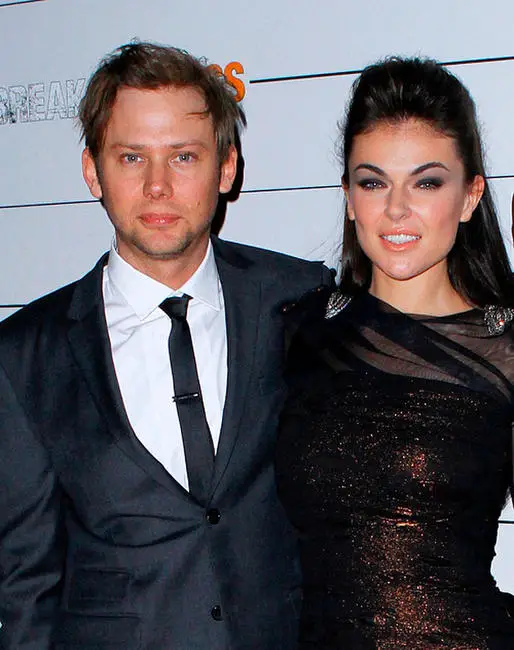 Caption: Jimmi Simpson with his rumored Girlfriend Serinda Swan at the premiere party of "Breakout Kings" in New York on March 2, 2011.
Photo Credit: zimbio.com
The closeness between Serinda, who is an actress too, and Simpson can be seen in social medias as well.
No confirmation has come forth from either end which is why we might need to wait for that.
Furthermore, his relationship history shows that he is not a gay as people often speculate due to the fact that he has been vocal regarding gay stuff at times.
Born on November 21, 1975, in Hackettstown, New Jersey, U.S., Jimmi Simpson is a name that not many are unaware of. He is an American actor best known for his roles in "Westworld," "Person of Interest," "The Newsroom," "House of Cards," "Breakout Kings," "It's Always Sunny in Philadelphia" and much more.
He is someone who has loved acting since the very beginning, and after graduating from Bloomsburg University with a Bachelor of Arts in theater, he then acted for four seasons at the Williamstown Theatre Festival in located Massachusetts.
But that was just the beginning of what would go on to be a long career ahead for him, and with all his hard work and dedication, he has been able to accumulate an estimated net worth of $6 million.