Entertainment
Joan Baez Got Married Once But Is Her Husband Still With Her? Started Dating Since Young But Now Busy With Tours
Earlier this year on January 9, an American female folk singer celebrated her birthday in the style she best knows. She made a compelling tour all the way singing throughout the US in her mission to spread positive political change through her music.
The artist we are talking about is Joan Baez, who is in her 75 now and is still lively, living her dream life.
It may surprise all of us to know the female artist is still single after all these years of her life. We may reason her busy schedule for her singularity, and some may also concern her biological character for that.
But all your reasons are illogical in this case. The history suggests that many males fantasized this lady from the time when she was quite young. But, hasn't she got into any relationship with any of those males? If you have the same question, you are now at the right place.
The Youthful And Married Life of Joan Baez:
Joan Chandos Baez was born in State Island, New York City, US on January 9, 1941, to the couple; Albert Vinicio Baez and Joan Bridge. Her ethnicity is rather complicated; as her father is Mexican and her mother is English.
She made her first appearance in public as a folk singer in Newport Folk Festival in 1959. Then the next year, she released her debut album on Vanguard Records, which included the songs promoting social justice, civil rights and pacifism. The album spread her fame wider, and she got an activist personality attached to her resume.
In the mid-1960s, Bob Dylan was still an unknown name for the world, but the time of his fame was near as he met Joan Baez then. Joan is the one who played a vital role in popularizing Bob. She even dated and performed regularly with Bob. Their romantic relationship ended on tour in 1965, and they didn't perform together on stage after the incident.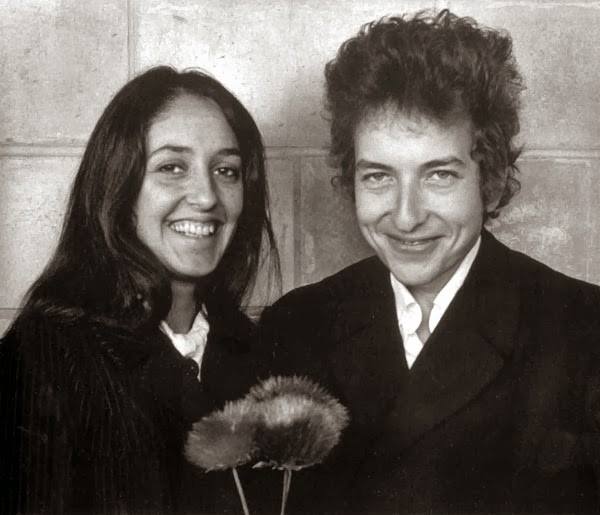 Caption: Joan Baez and Bob Dylan posing for a picture perfect.
Photo Credit: awestruckwanderer.wordpress.com
Joan Baez, later in 1968, got married to David Harris, who was one of the protesters against Vietnam War Drift. In the case of children, they share a son named Gabriel Harris, who was born in December 1969.
David and Joan weren't fortunate to stay together for a long time as David got jailed. The couple got separated in 1972, a few months after David's release.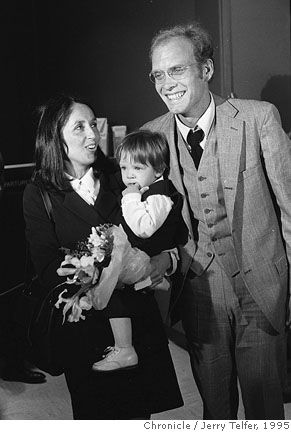 Caption: Joan Baez and David Harris with their son Gabriel Harris.
Photo Credit: whosdatedwho.com
After David, Joan Baez got linked with different persons. The name list includes Mickey Hart, Kris Kristofferson, and Steve Jobs.
In 2009, she faced an interview with Telegraph and tried to settle those rumors saying:
"I was terrified of any intimacy. That's why 5,000 people suited me just fine,""But one-on-one, it was either completely transient—after the concert and be gone next day, and then my participation would make me sick—or it was something that I thought was real but just turned out to be heartbreaking."
Joan didn't tie a knot to anybody, but she always had her songs and music with and hence is living a life without a husband till this date.
Joan's Upcoming Tour Plan And Well Liked Tracks:
Joan Baez is famous for her songs writing skill, and the people who home their mind with the idea of revolutionizing the situation favor her songs. Her recording output includes the albums like Speaking of Dreams (1989) and Ring Them Bells (1995).
Joan ruled with her songs much earlier and continued for a long time. The songs that added to a successful career of the singer include "Diamonds & Rust," "The Night They Drove Old Dixie Down," "There but for Fortune," "Love is Just a Four-Letter Word," "Three Horses" and so on.
Caption: The song Diamonds and Rust by Joan Baez (Uploaded on Oct 15, 2010).
Joan has always been a tight-scheduled personality, as she is not only a singer but a social activist as well. She visited different places demonstrating her singing skills to bring changes in the past and also continues the same today.
She believes in traveling for change and keeps making tours to different places. She is currently engaged in Four Voices Tour. The tour commenced on 2nd of this month and will continue for fifteen days, till 17th June. Her final performance is about to take place soon in Lenox, Massachusetts.