Entertainment
Jumping From One Boyfriend To The Other, Chloe Sims Reveals Worry Over Daughter From The Internet
A mother is someone who never stops worrying about her children even if they are an adult. No matter what the condition or situation is, her heart can't stop getting worried about her children.
Likewise, stunning beauty Chloe Sims who jumps from one boyfriend to other also loves her daughter to the moon and back. She is worried about her daughter who could be trolled following an online abuse.
Worry over Daughter from The Internet:
Last year, when Chloe spoke out to support Danniella Westbrook, she revealed that she was worried about daughter from the web. When horrific online abuse targeted the kids, thirty-three-year-old TOWIE star revealed that she is worried about her eleven-year-old daughter who may be their next target.
Speaking with Star magazine, she revealed-
"I felt for Danniella Westbrook when she revealed her kids were being trolled. I worry about Madison being on social media and how she'll be treated by others if they know who I am. That's why I'm careful about what I share online."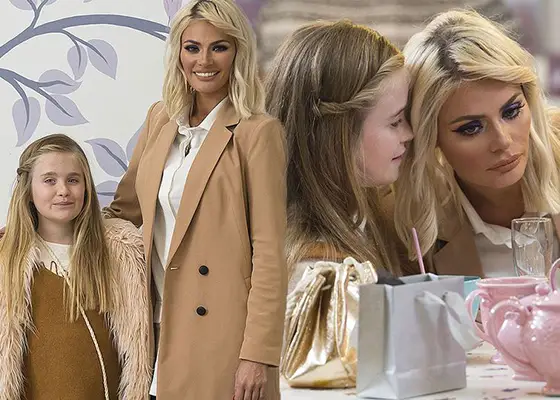 Caption: Chloe Sims enjoying the moment with her daughter Madison Sims.
Photo credit: Mirror
Madison was born in the year 2005 to Chloe's ex-boyfriend Matthew. In an interview New! Magazine, she revealed about her daughter's biological father. She disclosed,
"I was with Maddie's dad, Matthew, for seven years, but we ended up like brother and sister and that isn't what I want. I've only ever been in love once and that wasn't with Madison's dad. It was with the most amazing man I ever met – he was so funny with perfect looks. I really fancied him"
Reportedly, Chloe separated with Madison's biological father right after Maddie's birth. However, Chloe stated Maddie has a good relationship with her dad and is close with his family.
Chloe Sim's Relationship Status:
Single mom Chloe is currently in a relationship with Robert Tchenguiz, a millionaire with a net worth of £850million since January 2016. Fifty-five-year-old entrepreneur Robert and thirty-three-year-old Chloe have an age gap of over 20 years. However, the relationship seems to be going strong as they have been spotted together on various occasions. On May 2016, Chole and her new boyfriend were spotted together on holiday at a swanky French resort. Moreover, They were photographed together on their day out where Chloe looked stunning in a denim shirt, red pleated skirt and matching sandals.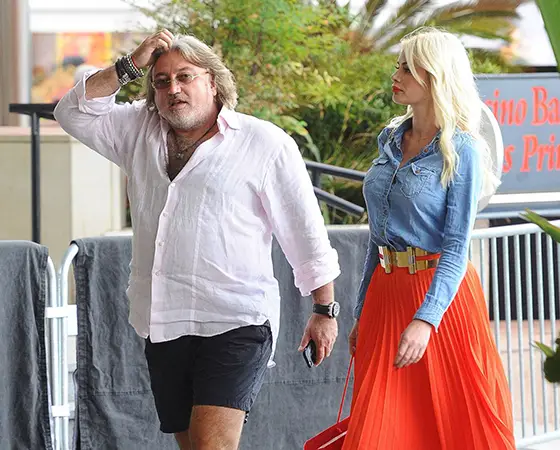 Caption: Chloe Sims photographed with her millionaire boyfriend, Robert Tchenguiz.
Photo credit: The Sun
Prior dating Robert, she was in a romantic relationship with her co-star, Jon Clark. Moreover, she was also in a relationship with her fellow Towie star Elliot Wright in 2014. They dated for around five months and broke up. In the year 2013, Chloe dated Joe Fournier, a personal trainer. They were spotted together several times on a romantic date. From the year 2012-2013, she was dating Darrell Privett and in 2011, was involved in a relationship with Kirk Norcross. Likewise, she was linked with Mario Falcone.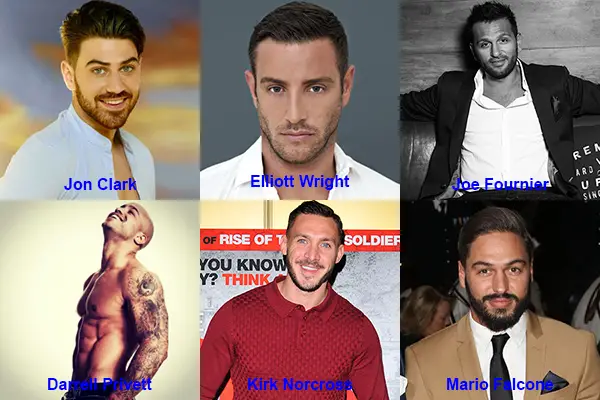 Caption: Chloe Sim's ex-boyfriends.
Photo Credit: Liverampup.com
As an aspiring TV Personality, Chloe's belief on makeup and surgery to be more gorgeous is natural. She contributes an ample amount of time on her makeup at the salon to look more beautiful. Regarding surgeries, Chloe had lip fillers once, which is one of the surgeries she regrets. She also has Botox every six months. She underwent a Buttock lift in April 2012. And the big hair that enhances her beauty costs just £3.79.