Entertainment
Kelly Monaco Negates Dating Rumors; True about Not Having A Boyfriend?
A personal and professional life is something that a celebrity never wants to blend. There are some television personalities whose personal life is similar to an open book. Unlike those personalities, some celebrities wrap their personal life and keep it out of reach from the limelight.
Kelly Monaco falls under the category of the stars who has maintained massive privacy on her love life. But has she been into any kind of relationship both on-screen and off-screen? Let's find it out.
Single or is she dating secretly?
"General Hospital" star Kelly Monaco has managed to keep her love life private. However, she has been linked to her co-actors several times. Forty-year-old beauty, Monaco was linked with her co-star Billy Miller in 2015, but she has denied the fact stating that they are good friends. The speculation went viral when they were spotted together spending a great time in Malibu beach.
Kelly explained the vacation in her statement as;
"Billy and I were hanging out with a bunch of friends. We went into the ocean, like many friends do. The picture looks like it's a little more intimate than it is."
she further said;
"Billy has become a very good friend. I'm one of the only single people on the show and so it Billy. So we hang out with friends and socialize outside of work."
Kelly was seen in bikini playing with Billy. Though there were many of her friends but she seemed cozy with Billy than anyone else. They didn't seem like "just good friend" the way they were hanging out. As their image went viral, Billy was assumed to be her boyfriend many of their fans and daily viewers.
On the ABC daytime drama "General Hospital" Billy and Kelly portrays the character of Samantha McCall and Jason Morgan and shares a relation of husband and wife on screen.
According to a spoiler on August 2016, Samantha was said to be pregnant with Jason's baby on "General Hospital." At the end of 2016, the "General Hospital brought Sam and Jason's baby drama." The baby is not yet born, and according to a spoiler, they predict the birth of their baby which is confirmed for February sweeps.
Men's She Was Previously Seen With:
Previously, she was assumed to be dating her Dancing with the star's dance partner Val Chmerkovskiy. No doubt, they had a strong chemistry on the dance floor, but something fishy was going between them as they were seen engaged in horseplay after their rehearsals.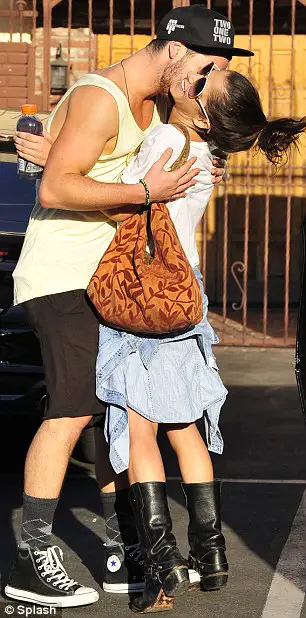 Caption: Kelly and her dance partner Val Chmerkovskiy spotted putting a flirty show.
Photo credit: dailymail.co.uk
On October 2012, Kelly and Val were spotted putting a flirty show. The way they were flirting and playing around, it seemed that they were more than dance partners, according to a source;
"They're very, very flirty with each other in rehearsal,' the source added. 'Everyone's talking about, I can tell you that much. They have a good time."
Thirty-year-old professional dancer Val is currently dating model and fashion designer, Amber Rose.
From the year 2010 to 2011, Kelly was in a relationship with "Warrior Road" actor Heath Freeman. According to InTouch, she ended her relationship with Heath just to date Val. An unnamed source said;
"She's ended things with her old boyfriend [actor Heath Freeman. She's telling all her friends that she and Val are in love."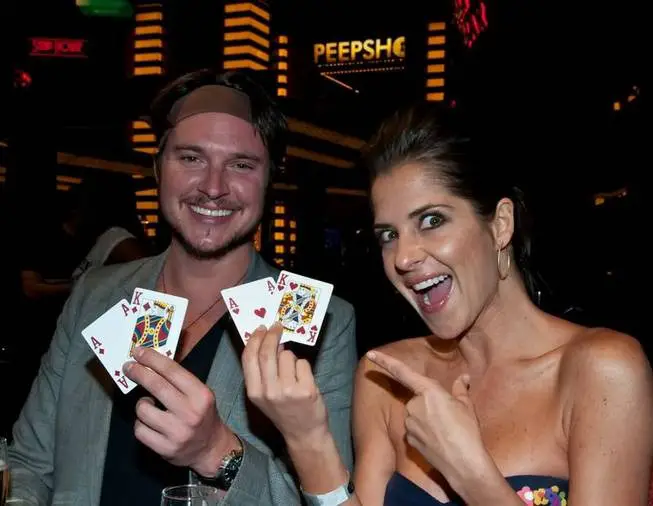 Caption: Kelly Monaco dated actor Heath Freeman and they seem to have a good time while they were dating back in 2011.
Photo Credit: enewsdaily.com
Before Kelly dated Heath, she was previously involved in a romantic relationship with her high school love Mike Gonzalez. They both attended same community college and worked together at a local resort as a lifeguard.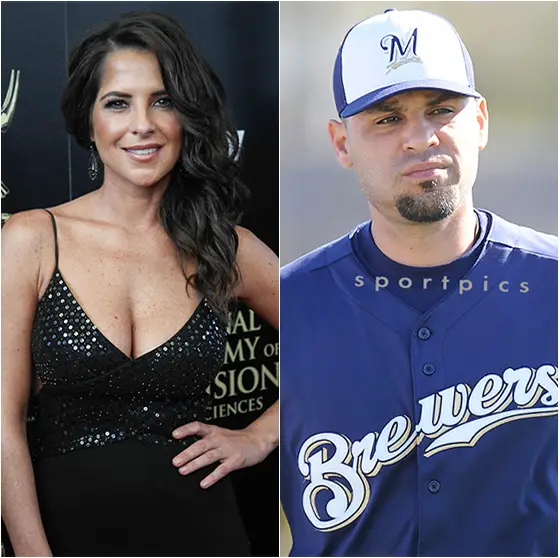 Caption: Kelly was in a romantic relationship with her high school love Mike Gonzalez.
They were together for around eighteen years, they first started to date from 1991, but couldn't get married as they broke up in 2010. After a broken relationship with her school love, Kelly has never gone public with her love life. However, most of us are interested to know the lucky guy who will end as her husband.
Active since 1997, Kelly has appeared in many films and television series. Due to her outstanding portrayals, she has not only gained popularity but also has received an incredible salary which eventually contributes to her net worth. Her net worth is estimated to be around $4 million. Kelly is popular for her appearance in ABC soap opera "Port Charles."
Similarly, she is known for appearing Playboy magazine for its April 1997 issue. However, her character of Sam McCall on "General Hospital" has helped her to gain more popularity. She was also able to win the the first season of "Dancing with the Stars."