Entertainment
Married John Waite Hit 'Missing You': Amalgam of Wife and 2 Other People
A song is not always released to make singer popular or make huge money. Some songs are made to manifest the feelings of writers or singers itself. Where words alone can't touch us emotionally, music can. Likewise, the 1984's hit "Missing You" by John Charles was one among those heart touching songs.
Missing You is the song by John Charles Waite, a vocalist of "Bad English" and "The Babys." The song was a top ten hit on the UK Singles Chart, and No. 1 hit on the US Billboard Hot 100.
The song is not just a beautiful creation by John but it also has a deeper meaning in his life as it had a direct connection in his married life.
Missing you: An Amalgam Of Three Different Ladies
"Missing You" by John Waite came out at a very emotional time for him. At that point, his married life was a mess and was kind of over. John placed in his burdens and feelings in his sentimental lyrics, and his passionate voice added much emotion to his songs.
You May Also Like:- Rachel Hunter Now After Children & Divorce With Older Husband; Dating Again?
In an interview with Rock Cellar Magazine, John mentioned that he wrote the song while going through a tough time with his wife but was good friends with a woman named Nina. Further, he revealed that he had also met another girl at the time with whom he would eventually get engaged.
"My marriage was falling apart so I wasn't seeing my wife and I was living in New York. I was very good friends with Nina and I met another girl who I wound up getting engaged to. Missing You is an amalgam of three different people."
Hence, each woman whether it was John's wife, his friend Nina, or his eventual fiance; all played a very vital role in the making of Missing You.
Low-Key Personal Life: Married And Separated From Wife?
Despite being one of the famous English singer and musicians, John has always maintained privacy in his personal life. Though he has mentioned his married life several times after releasing his hit song Missing You, he hasn't yet revealed any information about his wife's identity and the couple's relationship.
Most of his fans were curious to know about his wife who is one of the ladies behind the making of the song. Above all, John was once linked with Britt Ekland, who is a Swedish actress and famous for her role as the Bond girl in The Man with the Golden Gun.
See Also:- OIly Murs Smitten With Rumored Girlfriend; Just Months After Dating TV Presenter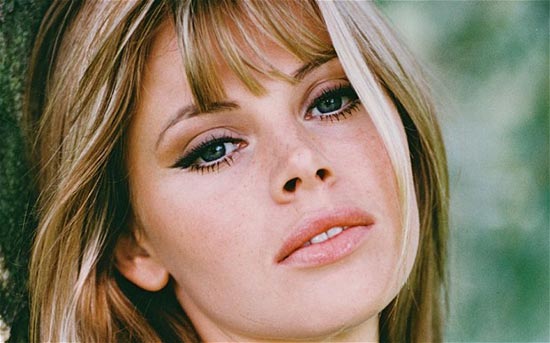 Swedish actress and singer Britt Ekland was once linked with John Waite, an English musician (Photo: Telegraph.co.uk)
At least, it can be deduced from John's affair with Britt that he is not gay in real life.
Further, he has never been spotted on a date with a person of the same sex which could be a major spoiler for anyone wishing the music legend to be gay.
John also re-recorded his song Missing You with singer Alison Krauss in 2007. During an interview, he even mentioned Alison as his favorite singer which led many to assume that John was trying to flirt with her and probably even start a dating relationship.
However, the affair never took off and John's statement was dismissed as a joke.
More About The Isn't It Time Singer
John Waite was born on 4 July 1952 in Lancaster, England. He attended Villanova University. As the bassist and lead singer of a British rock band called "The Babys," he first gained popularity.
The singer even collaborated with the American musician Jonathan Cain, who transformed John's career and made him an overnight star. In the year 1982, he launched his solo career with his debut album "Ignition."
Don't Miss:- Jamey Johnson Age 43 Really Divorced Wife For Sake Of New Album?
He had a hit single called "Change." There are many of his hit albums and songs and his album "Rough and Tumble" was many hits which were placed number one on Classic Rock radio in 2011.
In 2017, John came out with his latest album, Beauty in Imperfection. The album became a hit at the Billboards and also a commercial success.