Entertainment
Max Irons Has A Girlfriend And He Isn't Hiding His Dating Affair; Pursued Career Despite Parent's Consent
When do you see a public figure go all guns blazing when it comes to his/her love life? Normally celebs are adamant on revealing key details about their love life, but that is not the case with Red Riding Hood star Max Irons, as he has been flaunting his relationship with his girlfriend and is not intent on keeping that far from the eyes of the fans and media.
Without further delay, let's take a sight at Max Iron's love life and his past affairs.
A love life which is not private at all!
The young and talented actor Max Irons has been dating Sophie Pera since 2013. Max and his girlfriend Sophie are not shy at all to make the public appearances together. The couple, who is busy in their respective professions split their time between New York and London. Max and Sophie too appeared at Paris Fashion Week in June at the Lanvin Menswear Spring 2017 show.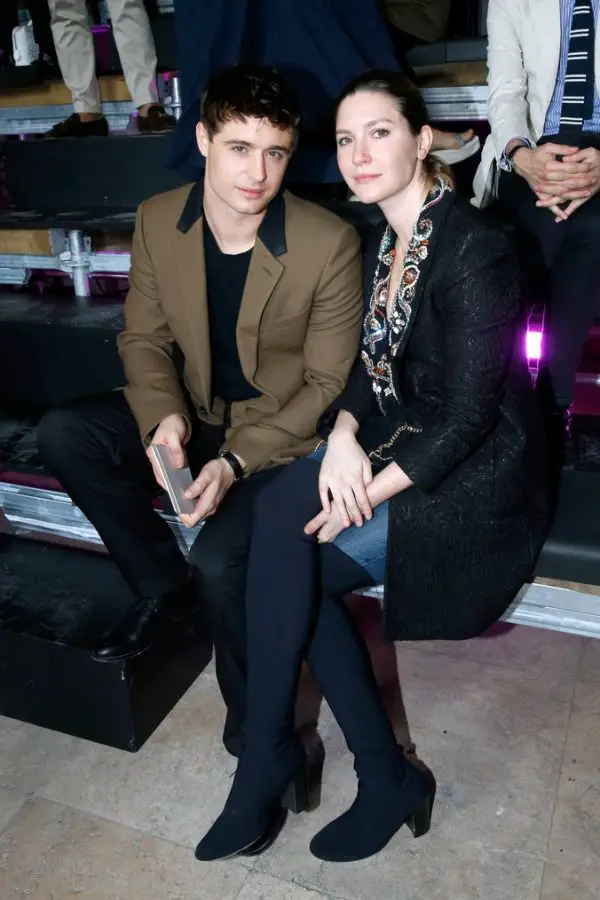 Caption: Max Irons and his girlfriend, Sophie Pera at the Lanvin Menswear Spring 2017 show at Paris Fashion Week.
Photo Credit: wmagazine.com
Even after being in a relationship for more than three years, Max and Sophie have no plans of getting married. It seems that both of them are working hard to uplift their career.
Prior dating Sophie, Max Iron was in a relationship with Australian actress Emily Browning from May 2011 to August 2012. The pair, who first met in Los Angeles separated their ways after dating each other for a year.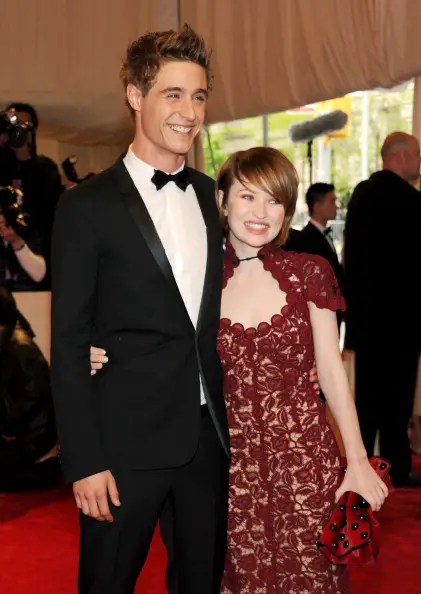 Caption: Max Irons and his ex-girlfriend Emily Browning together at the 2011 Met Gala.
Photo Credit: EmilyBrowningfans.com
Pursued Career despite Parents' consent?
Max, who once expressed his thoughts on gay marriage all the way back in 2013, pursued his acting career without his parent's consent. According to an article published by Elle.com, Max's parents, Jeremy Irons and Sinéad Cusack asked him to avoid a career in Hollywood. The Elle explained-
"They immediately said, `You will most likely have a life of unhappiness, financial turmoil, jealousy, and paranoia,' " says Irons, who studied at the Guildhall School of Music & Drama (Daniel Craig and Ewan McGregor are alums). "But when your parents give advice, your brain goes into a certain mode."
More about Max Irons:
Max was born in Camden, London on 17 October 1985 to English actor Jeremy Irons and Irish actress Sinéad Cusack. Max developed his interest in acting as he was born to parents who belonged to film industry. Max began his acting career in the year 2004 by appearing in Being Julia. Since then, he has appeared in a series of films.
Thirty-one-years-old actor Max is famous for making an appearance in Red Riding Hood (2011), The Host (2013), The White Queen (2013), and The Riot Club (2014). Similarly, his recent acting credit includes Tutankhamun (2016), Bitter Harvest (2017), Terminal (2017), Crooked House (2017) and The Wife (2017).
Stay with us for the latest updates on Max Irons!