Entertainment
Maxine Sneed: Has Rae Dawn Chong As Daughter But Still Unknown – Personal Life!
Having a celebrity daughter and a famous husband does bring you into the limelight.
Maxine Sneed, the editor of a black radio magazine, knows that better as she too made headlines after she tied the knot with actor Tommy Chong and mothered his daughter Rae Dawn Chong.
Well, if you remain anxious to know about the lady who captured Tommy's heart, then you've hit the right place!
Maxine Sneed, Mother Of Rae Dawn Chong
Maxine Sneed got married to actor Tommy Chong in 1960 in Canada. The couple was blessed with the first child, a daughter named Rae Down in 1961, and after four years of their first child, the couple was blessed with the second daughter, Robbi Chong in 1965.
Both of their daughters are rinsed with the fame, as Rae is an actress known for her role in 1985's The Color Purple and Robbi is a Canadian actress and former actress.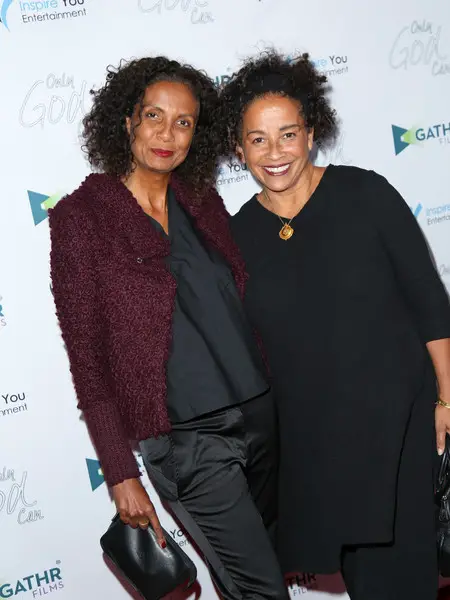 Rae Dawn Chong and Robbi Chong attending the premiere of 'Only God Can' at Laemmle NoHo (Photo: Zimbio.com)
However, Rae is not the blood-related daughter of Maxine. It has come to notice that Tommy was involved in a relationship with a woman named Gail Toulson while still being married to Maxine. Gail then gave birth to Tommy's first child Rae.
Maxine, along with Tommy, battled for legal custody of parental rights of Rae with Gail. Although Gail claimed herself as the mother of his daughter, Tommy fought for the legal custody of his child and won it in their favor. Gail, age 17 that time, lost the court case only for being underage.
However, Rae was only 12 when she realized that Maxine isn't her mother by birth. Talking about how she ended up being with Maxine back in 1982, Rae said,
"He brought Maxine this baby and said, 'Look, this is what I did when I was away.' Maxine took me in. Then she and Tommy had their own daughter, Robbi [now 18 and a model], and we grew up together in L.A."
Despite staying together for a decade and raising two daughters together, Maxine and Tommy parted ways in 1970; probably due to infidelities issues. Apart from her relationship with her ex-husband Tommy, Maxine has not been seen or was rumored to be dating anyone else. But her comedian ex-husband got married to comedian Shelby Chong in 1975 and share three children with his second wife.
Despite being linked with a famous daughter and husband, there is very less information revealed about Maxine's profession to the media.
Having a daughter whose net worth is $4million, Maxine might have enjoyed a quality time herself, not forgetting the fortune she earned from her celebrity husband after her divorce.
Besides that, the facts about her career status and her current personal life have not been disclosed to the press, and no news has surfaced regarding her involvement in any business organization either.
Moreover, the end of her marriage with her ex-husband Tommy Chong has resulted in her disappearance from the media. The single detail that is known about her to the outside world is that Maxine works as the editor of a Black Radio Magazine.
According to a post on Twitter by Rae Dawn Chong, Maxine was born on September 23 as Rae wished her mother a happy birthday through her Twitter. She captioned the post as,
"It is my mothers birthday Happy Birthday Maxine Morrow!!! Wish her a happy. Thanks."
Although the birth year remains confined, it is apparent from the post that is a darling of her daughter.
Think we're missing something? Do let us know in the comment section below!