Entertainment
Melanie Sykes Regrets Dating And Turning the Wrong Boyfriend Into A Husband; Struggling For Children?
Decisions regarding marriage should not be taken when in an emotional state because it is often believed that the decision made when you are emotional might be wrong.There are some decisions which cannot be redeemed, and today we have a similar story of a bad decision of television presenter Melanie Sykes. Let's take a look at the wrong decision Melanie made.
Melanie's Wrong Decision: Marriage
Melanie Sykes got granted with divorce in mid-2016 from her husband of seven months, Jack Cockings. After meeting on Twitter, the couple went on for a whirlwind of nearly three months of romance and engaged in August 2012. Melanie later tied the Knot with her boyfriend in a lavish ceremony in Dorset on 2013.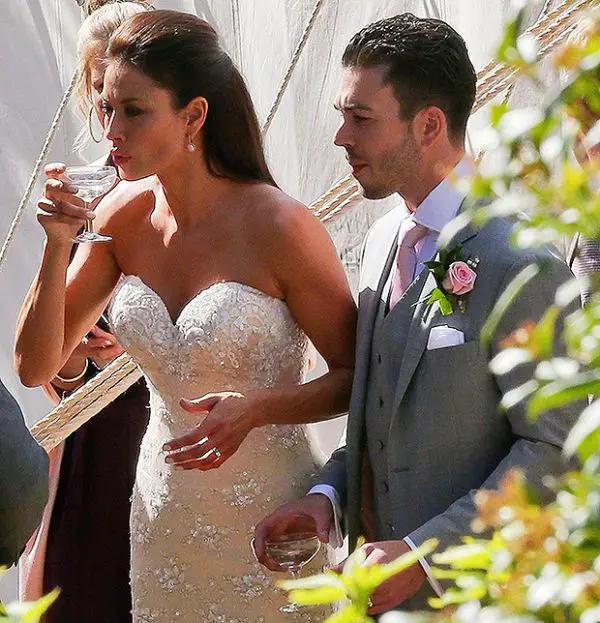 Caption: Melanie Sykes met her boy toy through Twitter and got married just after a year of dating on 2013
Photo Credit: the sun.co.uk
Melanie, who is sixteen years senior to Jack soon got separated just after seven months of matrimonial bliss. Just a month after the divorce got finalized on May 2016, Melanie Sykes confessed about her wrong decision of getting married to the wrong person.
The 46 years old TV personality admitted,
"The divorce was the easy bit. (The hard bit was) being married to the wrong person."
She continued,
"It's always difficult to break up with somebody, but it's been for the best and I knew it at the time and that's why we're not together."
The mother of two who got married twice, for now, sees no point in getting married but resists the thought as she proclaimed,
"I never say never any more, because every time I do, I end up doing the opposite thing."
Coming together for the sake of children?
Before Jack, Melanie was previously married to actor Daniel Caltagirone. The couple tied the knot in January 2001. She shares two children with Daniel, Roman (2002) and Valentino Luca (2004). Their younger son Valentino was diagnosed with autism in 2006.
Years after matrimonial bliss, the pair divorced on 2009 citing 'unreasonable behavior' as the reason, but now the split seems to be amicable as they appeared together on "This Morning" on June 2016 where they talked about their son who has highly functioning autism, as per Melanie Sykes.
Caption: Melanie Sykes made her appearance with ex-husband in "This Morning" show in June 2016. (Published on June 23, 2016)
The pair talked about their search for a school for their autistic child. Melanie explained,
"He is considered to have highly functional autism so when he spent a week at a school just for those with autism, he had to be moved to the year above. He is too highly functioning for an autistic school but not high functioning enough for mainstream school."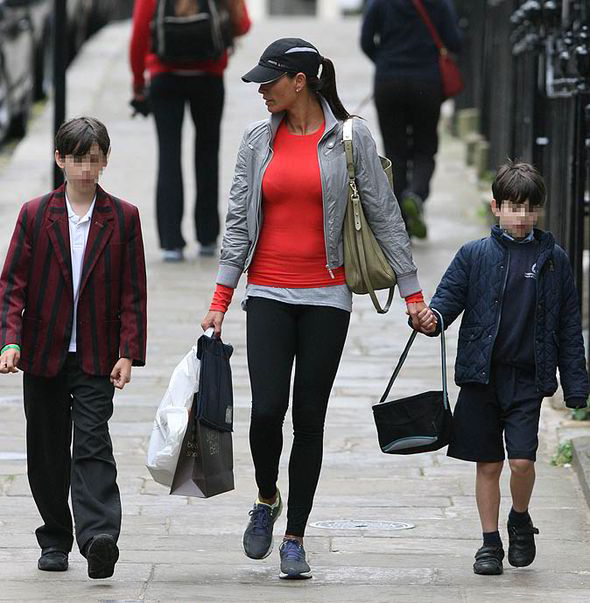 Caption: Melanie Sykes on a day out with her kids. (2014)
Photo Credit: dailyexpress.co.uk
More recently, Melanie Sykes chatted about her son with Hello magazine. She mentioned how 'much she enjoys being with her boys. She proclaimed,
"They're older, they're boys, they're very independent. "My youngest has autism so he needs a little bit more help than Roman but generally they're not toddlers anymore, they're not babies you know, so my life is a lot easier in some respects... I love them being who they are right now."
And for now, Melanie Sykes is busy more into parenting and with her new show "Blind Date."
Well, whatever the past may be, we wish her loads of happiness in her future!