Entertainment
Mixed Ethnicity Actress, Angel Coulby: Co-Star Bradley as a Boyfriend, Still Dating With Him?
Angel Coulby seems to be playing her part in the world of celebrity secrecy. We have been seeing her on our TV screens for a long time. But do we actually know her off-screen self? Is she dating someone?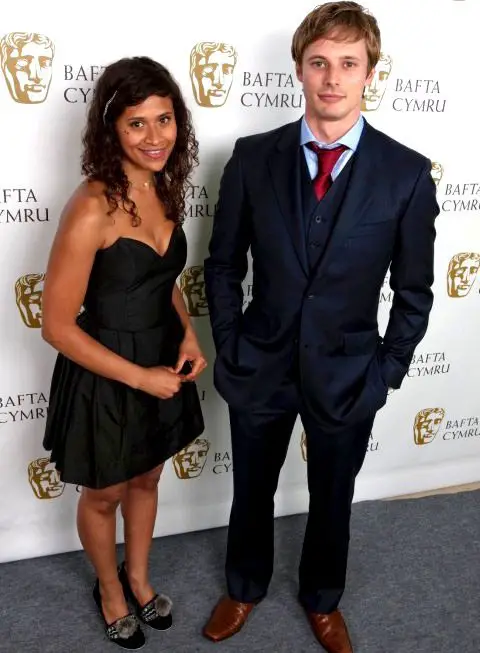 Caption: Angel Coulby with James Bradley.
Source: fanpop.com
The on-screen matchup of Angel Coulby, who was playing the character of Guinevere 'Gwen', and Bradley James, who was playing Arthur, went on to become highly popular in Merlin (2008).
Boyfriend and Dating?
Well, the romance was not just limited to on-screen as the couple has been dating since 2011. The real life boyfriend-girlfriend have been seen together in public; holding hands and cuddling.
Is She Engaged?
In a recent poll by cpost.org, 89 percent said that she recently got engaged to Bradley. However, we can't entirely trust such polls.
As Angel and Bradley have been dating since 2011, we are sure that she will choose Bradley as her lawfully wedded husband if she wishes to get married. Until then, we would like to see more of them acting together on our TV screens.
Angel Coulby's Short Bio:
Angel Coulby, who was born on August 30, 1980, in London England, currently ages 35 years old. Angel is known to have a mixed ethnicity; Afro-Guyanese (possibly linked with East India) father and English mother.
She later moved to Edinburgh and attended Queen Margaret University. She got her acting degree from the University.
Her first step to popularity began when she got a role in the British sitcom called 'Orrible, which eventually landed her the role of "Gwen (later became Queen Guinevere)" on the BBC fantasy TV series Merlin in 2008.
She has also been part of television series "Thunderbirds Are Go" (since 2015) and" The Tunnel" (since 2013). Currently, Angel is playing the role of Julia Redhead in the TV Mini-Series Undercover. She will also be filming for Innocent (TV Mini-Series) soon.