Entertainment
Mixed Ethnicity Camilla Belle-Clear About Dating Terms And Making Boyfriend; Will Not Get Married To Co-star In Future?
With time and experience, people's opinion and preferences differ when it comes to dating and boyfriends. And sharing similar story is Camilla Belle so let's find out more about her dating terms and marriage with future co-stars.
Terms while Dating And Boyfriend:
Camilla Belle had dated Tom Sturridge in 2006 before she met Joe Jonas. Camilla Belle met co-star Joe Jonas for Jonas Brothers Video shoot of the song "Lovebug" in September 2008. And for Camilla Belle, Joe Jonas left Taylor Swift and according to Daily Mail Joe and Taylor split with an apparent phone call of 30 seconds.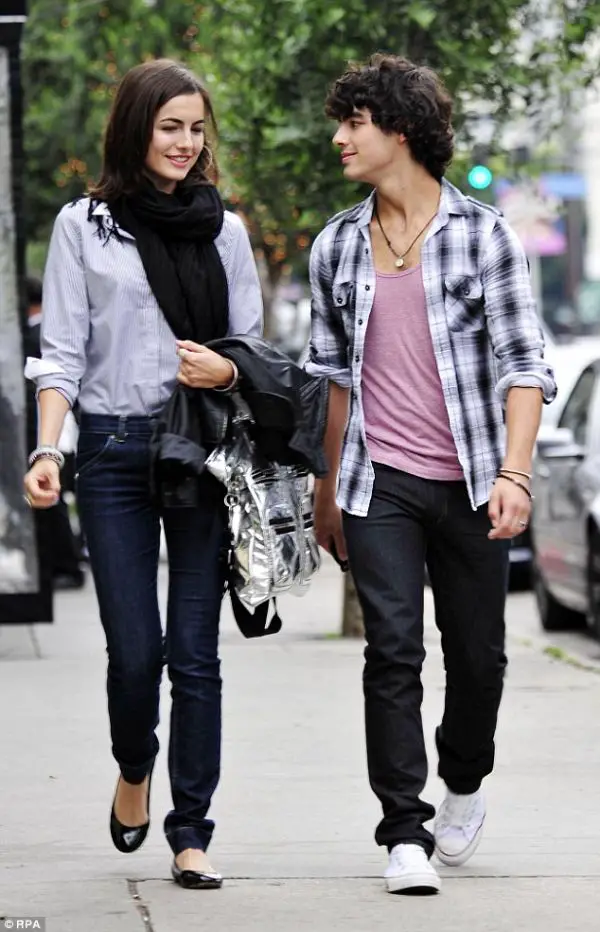 Caption: Camilla Belle and Joe James snapped together enjoying each others company.
Photo Credit: dailymail.com
Further, Joe's song about a girlfriend who is "Much Better" was rumored to be written for Camilla Belle and was widely believed to be a dig at Taylor Swift. Camilla and Joe never confirmed their dating but were seen going to lunch dates. But Camilla confirmed her break up with boyfriend Joe officially in 2009 and Camilla's representative, Brad Cafarelli said,
"Yes, it's true, they have broken up. There is no third party involved and they care deeply about each other and will remain friends."
In October 2016, Camilla revealed her views on dating a co-star in an interview for Hello Magazine's cover interview and said,
'To date on set is an absolute mess,'
Further, Camilla added,
'It's so easy – you can be in a really romantic place and maybe your co-star happens to be good looking and you have chemistry and you're staying at the same hotel and go out to dinner…
Moreover, Camilla said,
'And then, when you get back home, do you continue? I avoid it. I do my work and leave.If something develops afterwards, that's a different story.'
Further, Camilla expressed that it's not possible every time to maintain friendship with an 'ex' addressing Joe and said,
"When you're doing different lines of work and can still keep that friendship and support each other, it's really nice. We have a history and we know each other really well. It's definitely not always doable [to remain friends with an ex] but when it works it's really special."
Fallout with Taylor Swift!
The incident happened in 2009 when Joe left Taylor Swift for Camilla. Moreover, Taylor Swift's song lyrics "She's not a saint/ And she's not what you think/ She's an actress/ She's better known/ For the things that she does/ On the mattress." deemed to have made a dig on Camilla.

And addressing the same, Camilla shared a post via Instagram in July 2016.
After slamming Taylor Swift for allegedly writing the song about her and her ex- Joe from 2009, they were reported enjoying dinner together at Craig's In West Hollywood in September 2016 as they have remained friends post their break up too.
After dating Joe, Camilla has been reported to be dating Topher Grace(2010), Maria Sharapova(2010) but she is currently single. However, there remains a possibility of her romancing with someone special. But she has not been married previously to have a husband.
She owns her sultry beauty to her Brazilian mother and father who has English, German, and French ancestry thus has mixed ethnicity.