Entertainment
Mother of 3 Children, BBC's Joanna Gosling Married life in Crisis: May Have Divorced Husband Craig in 2014
A perfect life partner is someone who can understand your problems, compromise with your flaws and love you unconditionally. A successful relationship is also important to have a peaceful life.
Likewise, a married life is not always blissful. We get caught up in hard times when things fail to live up our expectations; thanks to constant misunderstandings and struggles brought up by our roles and responsibilities in the society, we live.
Likewise, BBC's Joanna Gosling's marital relationship seems to be broken-down. Well, we all know that Gosling is married, but meanwhile, there was news about the sourness in her married life. Was it just a rumor or is her married life ended? isn't her family together? Let's find it out.
Married to Craig Oliver; Is Joanna Gosling's married life in crisis?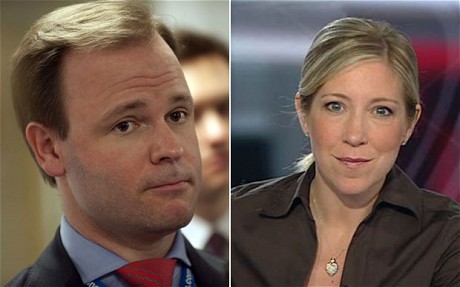 Caption: Joanna Gosling and her husband Craig Oliver.
Source: telegraph.co.uk
Joanna first met Craig Oliver while working in the newsroom of an independent network of radio stations. They both fell in love with each other and got married in the year 1996. They have three children altogether. Her relationship with her husband seemed sound until Telegraph published the news about their separation in 2014. The news says that the married life between Joanna and Oliver is over.
Joanna had a difficult time; she wasn't wearing a wedding ring
One of Joanna's friends said to Telegraph-
"Joanna has not been wearing her wedding ring for some weeks, and she's been having a difficult time of it at work, juggling the presenter rotas with her childcare responsibilities", "It's an open secret in Downing Street and at the BBC that they are no longer living together, but there's been no announcement. They want to keep it low key."
This definitely indicates the sourness in their marriage.
Personal life in Shadow:
It seems that Joanna Gosling, 45, wants to keep her personal life low profile. Joanna Gosling, the author of the book Simply Wonderwoman, was asked about the divorce rumors in 2014 where she replied-
"I have no comment to make on this. It is a personal matter between Craig and I. I don't see myself as a public person."
Joanna has neither given any hint about her relationship nor divorce via social networking sites. We must say she has maintained huge privacy in the current issues of her personal life. Her privacy has created difficulty in analyzing her relationship status.
My life isn't perfect- Joanna Gosling: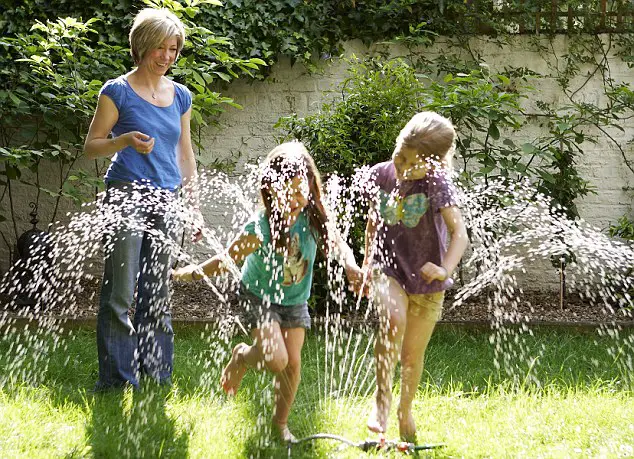 Caption: Joanna with her daughters Iona and Maya
Source: dailymail.co.uk
Mother of three children, Joanna, when promoting her book in 2012, Simply Wonderwoman: A survival guide for women with too much to do, said-
"I think that women with families – whether they are working or not – are juggling and looking for short cuts.", "My life isn't perfect, no one's is, but I think many women try to create a façade of perfection."
My life isn't perfect, what was Joanna talking about? Was she talking about her bitter marital relation or monotonous schedule?
Recently, Joanna missed her cue while using her cell phone before a bulletin. The news about the technical hitch was all over the tabloids. She later said that she had no idea she was about to be broadcast.
Thanks for all your lovely comments about the blooper yesterday! Technical hitch meant I had no idea I was up next ????

— Joanna Gosling (@BBCJoannaG) June 28, 2016
Born on 5th January 1971, Joanna Marie Mussett Gosling is a popular broadcast journalist, news presenter, and author. She has been working for the BBC since 1999. Gosling also presents the first half of the 11 o'clock news hour on BBC2.