Entertainment
Once Divorced Tim Meadows Running Away From Getting Married Again?
It's not mandatory for a failed marriage to give a lesson to the partners after separation. Sometimes, it creates frustration and even gets them to run away from getting married again.
Talking about SNL alum Tim Meadows, it seems he is also running away from marriage after his divorce with his ex-wife. Why and how? Let's find it out!
Running away?
On February 2016, Tim's tattooed ex-girlfriend Lynsie Lee exposed him as a cheater. Their breakup gained Tim more popularity than his acting credits. White stripper Lynsie revealed that Tim left her without any conversation and warning. She used her Twitter account to show how they enjoyed their holiday in Hawaii and how Tim broke their relation in Valentine's day. She revealed that they dated for three months and he left without any formal goodbye or apology.
It gives rise to speculation that Tim's past is still haunting him. His failed marriage life might be the reason for his discontinuity in the affair with Lynsie Lee.
Tim's failed marriage:
Tim, who portrayed a gay character in "Marry me," previously married Michelle Taylor in the year 1997. They ended their marital relation in the year 2005 with a divorce without revealing any particular reason. They together have two sons who were staying in Tim's second residence in Chicago till 2013.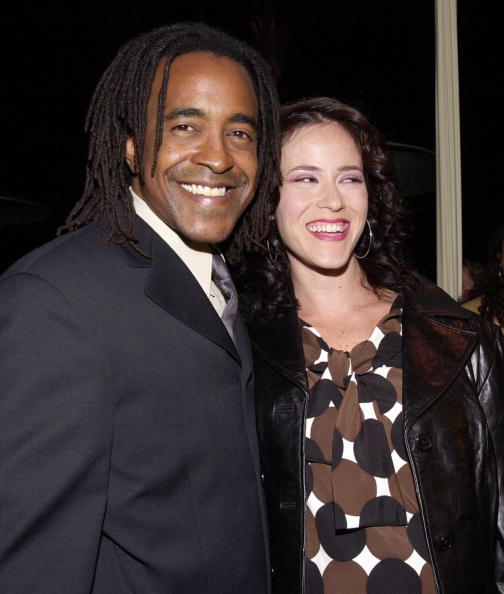 Caption: Tim Meadows and his ex-wife Michelle Taylor.
Photo credit: ramweb.org
Tim always tends to remain secretive regarding his personal life. In an interview with Pantagraph in 2013, he expressed,
"I have no personal life for people to know about because I'm not a big enough celebrity to be seen in the press all the time. Only comedy fans are aware of who I am."
Fifty-five-year-old Timothy "Tim" Meadows has a significant history in the film industry. Active since 1991, Tim has been performing various roles in movies. His remarkable works include Coneheads (1993), The Ladies Man (2000), Man Girls (2004), Walk Hard: The Dewey Cox Story (2007), Grown Ups 2 (2013), Chasing Ghosts (2015), Trainwreck (2015), and Popstar: Never Stop Never Stopping (2016). With a wide range of portrayals, Tim has accumulated not only fame but also a splendid net worth of $3 million.