Entertainment
Lily Allen Cheated Husband For Children? Dating Again At Age 33 | Details
Lily Allen who had captured her significant position in the Brit Music industry called an end with husband.....After their separation, it didn't take the famous rock-star to move on and date another lad. The famous singer has just recently made public about her dating new boyfriend.... and starting another joy of happily ever-after.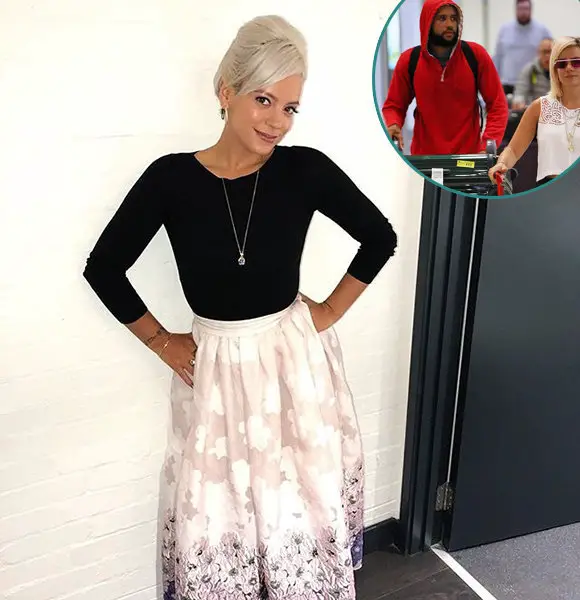 Voted as the coolest and the most annoying person in the year 2006 - Lily Allen is just as complicated as the title she holds; all thanks to her history of an uncooperative dad and a problematic teenage life growing up together with her brother.
The British Breakthrough Artist gained her fame in the music industry through her unforgettable hit "Smile" that has collected love for her soul-touching music ever since.
Allen, who took vows with husband Sam Cooper, couldn't manage to stay loyal to it after cheating her Beau with another lover. Being spotted with her new boyfriend just after a couple of weeks from her divorce brings us all another bigger picture to this story.
Alert, more to the bigger picture, she is leading her way as the single lady for the first time she has reached her teen.
Walking Down Ruinous Road: Cheats Husband, Bad Relation With Kids
The Sheezus singer, Lily Allen is that pop star who came under stardom after her international debut Alright, Still. With what seems to be a long way in finding the right guy, Allen finally tied the knot with husband Sam Cooper on 11 June 2011.
Other Cheating Incident:- Garcelle Beauvais Shuts Cheating Husband For Children; Family First - Actress Reveals
The pair welcomed their two lovely children, Ethel Mary Cooper, and Marnie Rose Cooper after the heart-wrenching stillbirth incident of Allen's baby boy in 6 months into her pregnancy. The Businessman Cooper was just the right husband material who took on daddy duties and cared for his wife.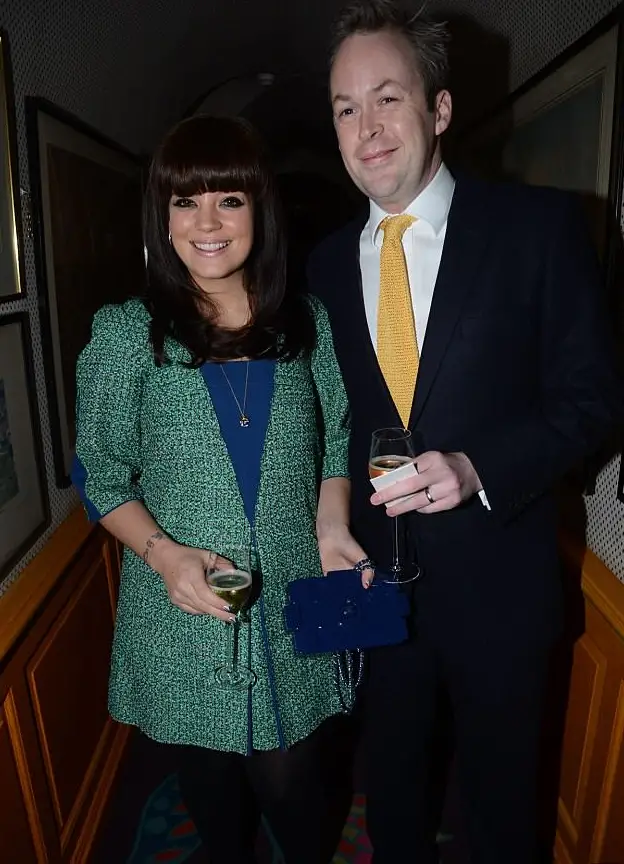 Allen and Cooper, the happily wedded couple called an end to their marriage after Allen cheated on him (Photo: Dailymail.co.uk)
But, the happy going marriage came to an end after the Smile hitmaker cheated on her husband which made the duo to split in the year 2018. It was 8 months before the divorce that a stalker found the singer-songwriter bedding her new lover Meridian Dan when her husband was not in the home and her two girls were asleep in another room.
This was the major incident that sparked a fire to their relation leading them to end their marriage officially.
More Cheating Scandal:- "RHONY" Star Ramona Singer On Boyfriend After Divorce & Cheating Husband Scandal
But, interestingly, this wasn't just the horrifying truth to the duo's split. It was in the Brit singer's dark days that the 33-year-old agreed that she had slept with a female escort whilst still being married. The solo artist took a response in her social media saying,
"I slept with female escorts when I was on tour, cause I was lost and lonely and looking for something. I'm not proud, but I'm not ashamed. I don't do it anymore"
Along with multiple cheats, the other prominent detail to make their marriage take the U-turn was her incapability as a mom. It was after she became a mother and hit the Postnatal depression, things started going wrong.
Her ideal family image didn't suit up to her reality and she started going off the edge: taking lengthy tours, drinking and being away from her daughter for a time period that was enough for them to end the mother-daughter attachment. She didn't feel the need to return back home, and when she did, however, her marriage came to a halt.
Unrestrained Romance Ended; Know Lily's New Boyfriend
Allen, currently a divorcee, was rejoicing her single life along with her boyfriend Meridian Dan with whom she has carried on a romantic endeavor under tight lips. The rebellious singer, who had multiple relations before Cooper, had posted videos of her and Meridian on social media.
It was in Valentines' day when the singer posted a picture of the duet with an affectionate 'Bae' text along a heart emoji. Later she shared a clip of the two in the car amidst their Valentines plans in McDonald's.
You May Also Like:- Lily Rose-Depp Age 19 Dating Timothée, Shares A Kiss & Confirms Romance!
The singer was tenderly holding hands with the DJ and giggling along with their conversation.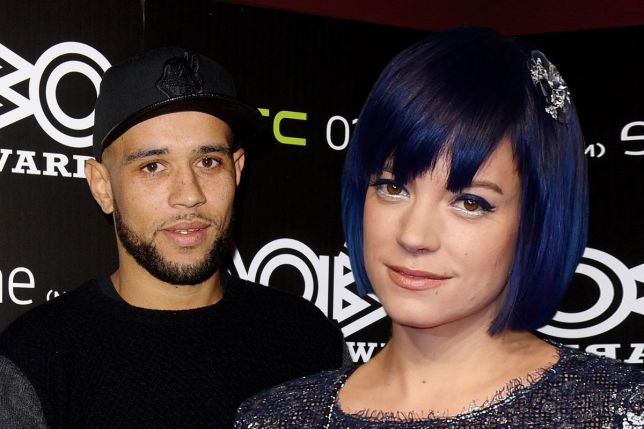 Lily Allen makes her flaring romance with new boyfriend public (Photo: Metro.com)
Their relation was dated back in the year 2015, where the two came across each other and has ever been maintaining a good relationship. After the dramatic incident of her bedding the Dj which let to Allen's end with ex-husband, the couples, then, openly displayed their love for each other without any covers.
After The Chemical Brother Ed Simone, the Harry Potter Star Rupert Grint and former husband Cooper, Lily Allen seems to have finally found the one for her with whom she can be happy with.
But the doting love affair between Lilly and her DJ boyfriend couldn't sustain more than three long years as the couple called off their dating life in December 2018.
On 2 January 2019, the pop singer revealed to How To Fail podcast that she has split with her boyfriend of three years, three weeks ago. She explained that she is single for the first time since she has aged to 15.
Don't Miss:- Why Rupert Grint Is Struggling With Dating, Girlfriend & Career; Where Now?
She further claims that she is growing up on her own as the split is the bad news after bad news and she is dealing with her own. 
Similarly, a day after the podcast aired, her ex-boyfriend Dan Instagrammed the photo of himself sitting on a couch and wrote that the year 2018 "wasn't the best one."
Also, referring to Lily, he wrote he "still got love" for her and expressed his gratitude for "riding with him" even though he is the "difficult person to work out sometimes."
Well, the break-up news came seven months after Allen finalized the divorce from former husband Sam Cooper. It seems she is over her bitter past relationship and has been making the public appearance.
Her book My Thoughts Exactly, which was published on 20 September 2018, has become the best selling memoir and is soon to be transformed into the film or TV series.