Entertainment
Paul Greene, Once Married - Now Blessed With Adorable Girlfriend! No Bad Blood
Paul Greene has portrayed a gay man in an episode of the show Eastwick and a womanizer in several other shows, but in real life, he is a family man!
Having to raise his son as a single parent was a hard task for him especially when he had his own emotional issues to resolve. Though Paul may not have been very open about his divorce, yet we can assume how hard it can be when there's a child involved.
But now, Paul has finally found someone to share his burdens with. Who is the actor from the TV show Wicked Wicked Games dating nowadays? You are about to discover the truth of Paul's love life.
Meet Paul Greene's New Girlfriend
Paul, 43, is currently in a relationship with his co-star from the show, Stay With Me, Kate Austin. Moreover, though Paul and Kate have not disclosed how their relationship started or where they first met; the duo still shares the glimpse of their personal life via Instagram.
In a picture shared by Paul through his Instagram account on October 2017, the couple can be seen smitten in love. Sharing the adorable image, Paul wrote,
"I'm thinking it's a sign, that the freckles in our eyes are mirror images and when we kiss they're perfectly aligned... and I'd have to speculate that God himself do make us into corresponding shapes like puzzle pieces from the clay.... They will see is waving from Such great heights... come down now.. they'll say, But Everything looks perfect from far away, come down now, but we'll stay.

Strong apart but better together.
A short but sweet visit with my special little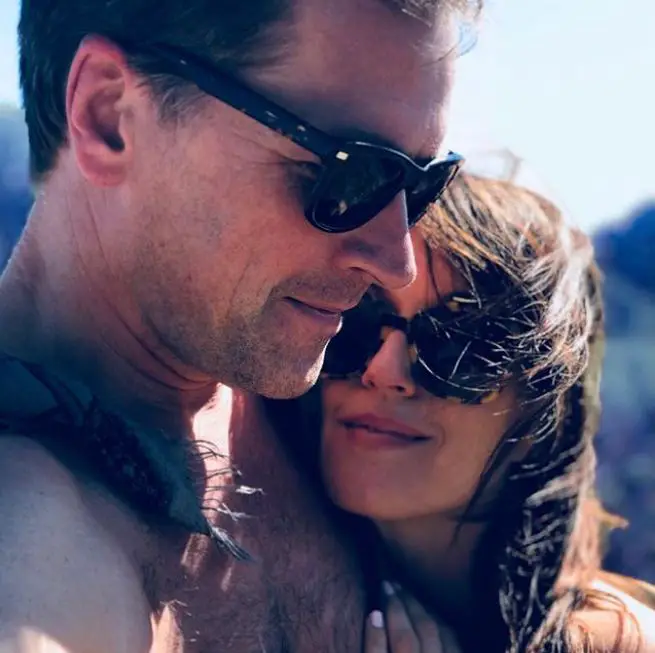 Paul, Kate embracing love! (Photo: Paul Greene's Instagram)
Kate later returned the courtesy and shared another picture on her Instagram account, captioning it,
"How sweet it is to be loved by you ?Today and everyday. Love you ya big stud @paulgreeneofficial ❤️ #lovers #in#life #valentinesday #mushbag #❤️"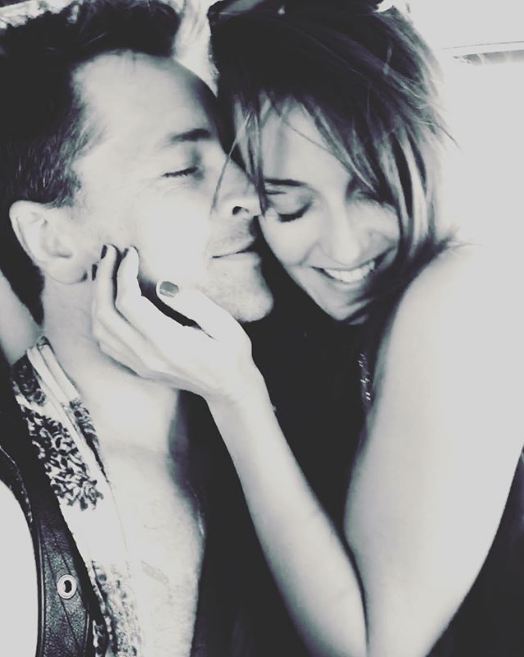 Paul Greene getting intimate with Kate Austin (Photo: Kate Austin's Instagram)
The couple is happy together and very much in love with each other. However, Kate isn't the first love of Paul Greene. In fact, Paul was in a committed marriage before he met Kate.
Paul was previously married to Angi Greene Flecther. The two even have a son, Oliver from their marriage. Paul and Angi's marriage lasted for nearly 16 years although the exact date of their marriage and divorce is yet not revealed. Despite their separation, the couple still claims to be in love with each other and are ready to raise their son in mutual understanding.
In a post shared by Paul on Instagram this February, he talks about his divorce, his current relationship with ex-wife and their desire to raise the kid together. A beautiful caption indeed followed the post,
I was once told that "love is not a relationship, that love is a commitment… To love… So if the relationship, Changes – the love can still remain"
Nobody plans on getting divorced, or ending a long-term relationship… But when that happens you have a choice to honor one another, or destroy one another with behind the back talking...To friends or… The very worst to your children. Our commitment was to love each other till death do us part, and even though we've been separated and divorced for several years… We still love each other, and respect each other… And each other's partners. Just Like what @angigreene and @gwynethpaltrow @drhabibsadeghi said about conscious uncoupling- replacing the nasty divorce and the desire to consciously raise the kiddos together. Let's all Stay connected.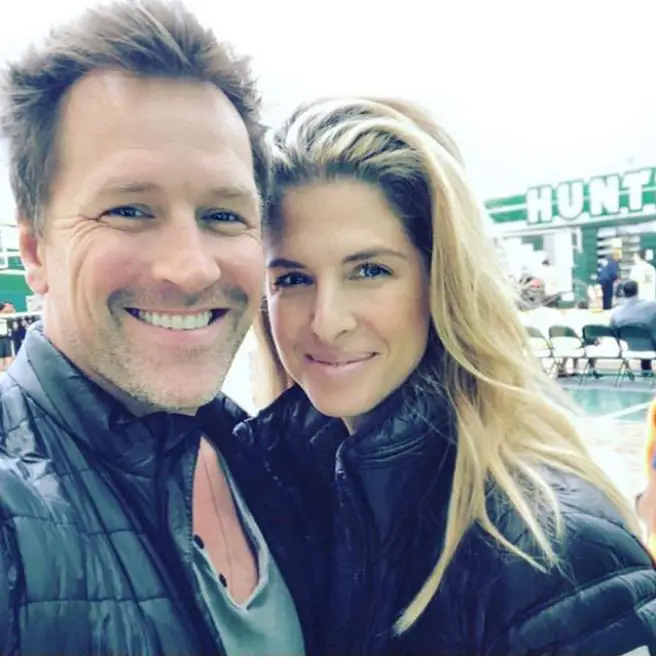 Paul Greene with ex-wife Angi (Photo: Paul Greene's Instagram)
With a loving girlfriend, an understanding ex-wife and a son, it looks like Paul Greene has already achieved more than he could ever wish for.