Entertainment
Radio personality Carson Daly Married Girlfriend of 10 years in 2015. Meet his Wife, Siri Pinter. Also, cause for his Weight Loss
Who doesn't know Carson Daly? The MTV DJ icon and the Voice host is reputed quite well in the music industry. But what about his wife?
An American TV host, radio personality and producer, Daly finally got to tie the knot with the woman he had been dating for ten years, Siri Pinter, daughter of actor Mark Pinter.
The couple who got engaged in 2013, exchanged their vows in a very private ceremony surrounded by friends and families on the night before Christmas Eve. The two have been dating since 2007 and had three children together, son Jackson James Daly, 7, and daughters Etta Jones Daly, 4 and London Rose Daly, 1.
The wedding was so secretive that even their parents had no idea about it. It was only after their arrival at the venue; they came to know that the two lovebirds were finally getting hitched.
Here are some pictures of the couple from the wedding: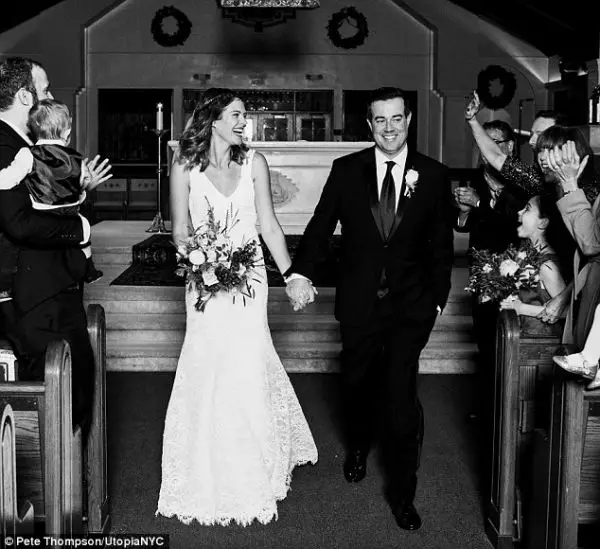 Caption: Carson Daly and wife Siri walk together down the aisle after their wedding vows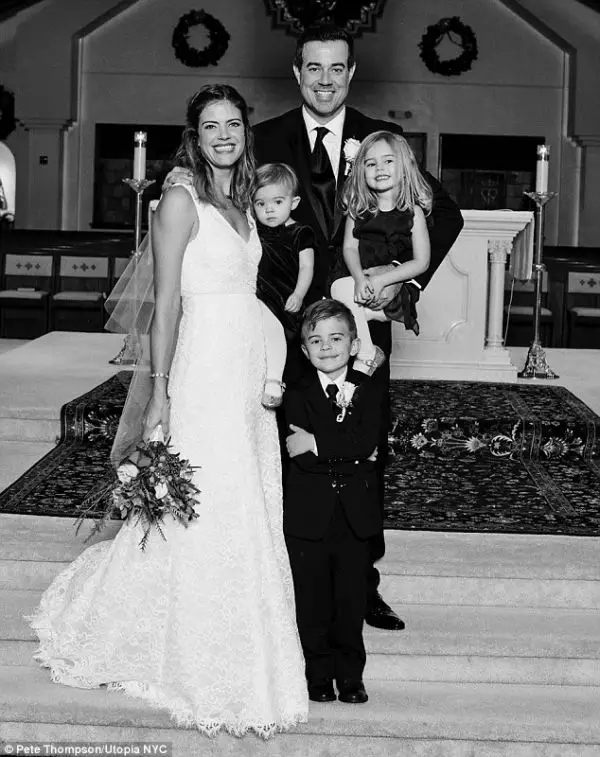 Caption: The married couple with their 3 children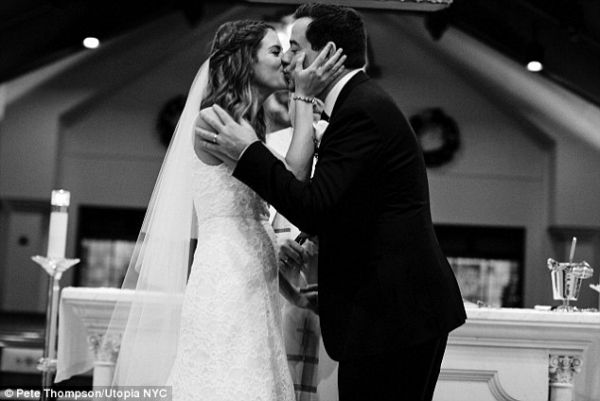 Caption: Carson Daly and Siri Pinter share a passionate kiss
Photo Credit: www.dailymail.co.uk (3)
Daly, 42, was once an obesity patient, around the time he used to host NBC's The Late-Late show, Last Call with Carson Daly. He shared his experience about the dramatic weight-loss in an interview with People Magazine. He said he wanted to focus on his career and his life and start living and being healthy, which was the main reason behind his weight loss.
Apart from being the host of The Voice and social media correspondent for NBC's morning show Today, he has worked as a radio DJ in KROQ-FM, KAMP-FM, and CBS radio. Occasionally, he hosts special event programming for NBC such as the Macy's Fourth of July fireworks show and New Year's Eve with Carson Daly from Times Square.
While her husband is busy hosting different shows, Siri on the other hand, blogs about food (dream job indeed). In her blog, Siriously Delicious, she posts some amazing food recipes, which are tested and approved by hubby Carson and her little angles. Before that, she used to work as a writer's assistant on the Last Call with Carson Daly. Maybe that's how the husband and wife met each other.
Ten years is a long time being in a relationship. Now that the happy couple is married and blessed with three beautiful children, namely Jackson James Daly, London Rose Daly and Etta Jones Daly. The eldest being Jackson and the youngest being London.
The couple welcomed their Eldest child in March 2009. Their eldest daughter Etta was born on September 16, 2012, and was named after Pinter's grandmother. Similarly, their youngest, London was named after Carlson's grandmother and was born on August 2014.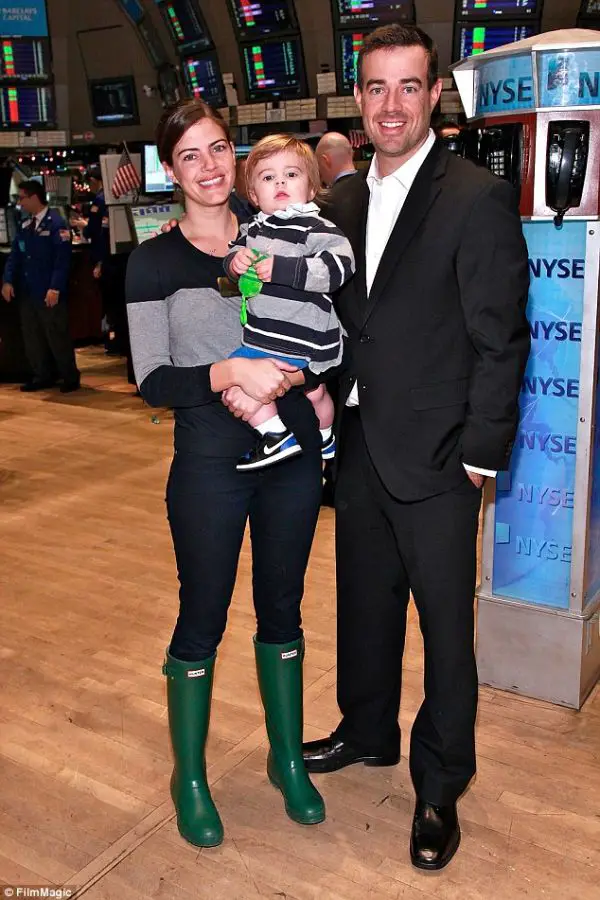 Caption: Carson Daly with wife and son at the New York Stock Exchange in 2010.
Photo-Credit: dailymail.co.uk
Caption: Carson Daly and family arriving at the Lax Airport.
Source: Dailymail
Carson Daly: Traumatized by father's death
Daly's father passed away when he was only five years ago by cancer, and he has admitted that he has been slightly scarred by his father's death. He admitted to having commitment issues in the past and confessed that his father's untimely demise might have been the cause for it.
A source close to him talked about this issue and was reported saying,
"Carson loves Siri, but he's struggling to pop the question and cement his commitment to her. It all stems from his childhood. His dad passed away, leaving his mother a widow, and deep down Carson worries the same thing could happen to him."
The Voice Host also almost lost his mother to cancer as well and admitted that he was tired of losing important people in his life and reported talked about it saying,
"I'm sick of it affecting my family and other families"
Stay strong, Carson!