Entertainment
Rhona Mitra And Her Dating Relationships With Top Notch Celebrities; Has An A-List Boyfriend At The Moment?
Beauty by its virtue attracts and entice people, as are desired by many. Aspiring Actress Rhona Mitra's alluring appearance and mesmerizing charm have played it right to have top notch celebrities as her boyfriend. Let's take a closer look at her brief dating history over the years.
Rhona Mitra's Boyfriend and Dating History:
Back in 2003, Rhona Mitra was rumored to be dating Matt Damon, who is an American actor, screenwriter, and film producer. Their dating rumors circulated the media, but both the personalities did not confirm the story.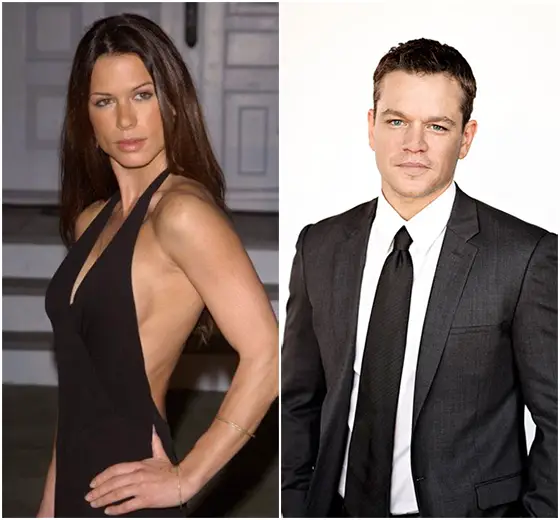 Caption: Rhona Mitra (left) and Matt Damon (right).
Again later in the same year, Rhona Mitra was linked with Carl Hagmier, but this died as a rumor too as neither Rhona nor Matt bother to comment on the hype.
Moreover, in 2005, Rhona again got mushed up in the dating rumor, this time with a famous singer John Mayer. Neither Rhona did react to the rumors nor did John went ahead to address her as his girlfriend, and it faded away as a rumor too.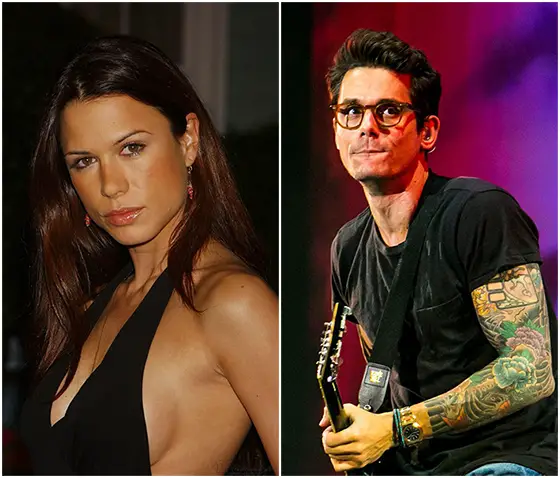 Caption: Rhona Mitra (Left) and Jhon Mayer (Right).
Next in the line is her rumor with famous actor Bradley Copper in 2008. Rhona never reacted to the ongoing rumors, and her representative and Bradley's representative also provided a statement to E! News about them being clueless about of the truth.
So, her relationship rumor with Bradley was also probably someone's misunderstanding as well.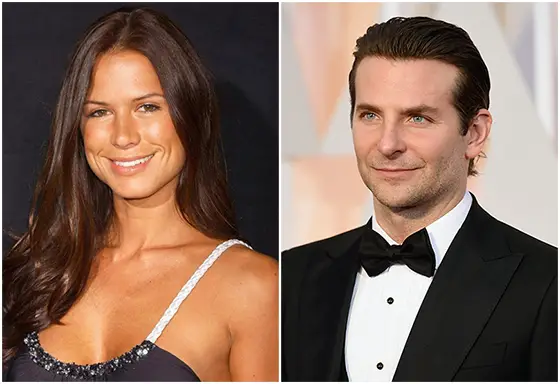 Caption: Rhona Mitra (Left) and Bradley Cooper (Right).
After Bradley Cooper, Rhona has not been linked with anyone. She is single and has shielded her love life well and has chosen not to disclose anything about her relationship.
But the possibility of having a boyfriend remains alive, and she might be secretly married and keeping her husband out of the limelight. Without any official statement from Rhona herself, the truth remains only with her.
Short Bio on Rhona Mitra:
Born on August 9, 1976, Rhona Mitra is a model, actress, and singer. She started her career as a Live model for 'Laura Croft', eventually landing the main role in Television series 'Party of Five' as 'Holly Marie Beggins' in 1999. She was even ranked 46 in Maxim Hot 100 woman in 2001.
Her other Television series credits include her performance in 'The Practice,' 'Boston Legal,' 'Doomsday,' 'Nip/Tick' and several others. Her acting received the nomination for 'Screen Actors Guild Awards' in 2006 for 'Boston Legal.'
Moreover, her film credits include 'Sweet Home Alabama,' 'Doomsday,' 'Underworld: Rise of the Lycans', and the list goes on. Her hard work has paid well, which is evident in her splendid net worth, which is around $10 Million.