Entertainment
Stephanie Pratt Dropped Plans to Getting Married With Her Previous Boyfriend, Dating a New Man? Or Engaged?
Love has always been a complicated part of our lives. No matter how much experience we have had we still fail to maintain them, and they end in a hurtful way. Stephanie Pratt also is one of the celebrities who received a similar major heartbreak. Learn all about it here.
Stephanie Pratt went through an awful break-up aired on TV where she got dumped awkwardly. It must have been hard considering that she was about to get married to him. The experience must have been hard, but Stephanie is not someone to wallow in her pain, she has put herself back in the market. Who is she dating? Is there a mystery boyfriend in her life?
Dumped Before Getting Married: Who is Her Boyfriend-turned-Husband?
We all know about her relationship with 'Made in Chelsea' co-star Josh Shepherd. They had moved in together in November 2014, and up until April 2015, there was news of them planning to get engaged and occasionally married. So, what changed in just four months that the couple had to split in August 2015?
It turns out that Josh apparently did not have mutual feelings to that of Stephanie. So, he came out at her out of the blue as quoted by Stephanie on her statement published in dailymail.co.uk on 2015 where she said;
"He looks at me and goes, "Why are we pretending that we're happy".
She mentioned that it felt like getting hit by a train being rejected by someone she was ready to see her as his husband.Later Stephanie met up with Josh to clear out everything in her statement she said;
"I just need you, to be honest, and show me some respect. This isn't' about a job; you just want to be single."
But Josh's reply was flatter than an excuse, 'This isn't something I've been planning.' Stephanie ended their conversation saying
'You're the love of my life. Two weeks we were talking about getting married and two days ago you threw me away'.
She added,
'I think I'm going to be in shock for a bit. I think you're going to regret what you've done.'
Well, this must have been most hurtful part of Stephanie life so far, but the good thing is that she has moved on with it and has a new boyfriend now.
New Boyfriend and Dating:
It seems as though Josh may not have been the one for Stephanie and she came to know of this soon. It was not so long to put herself back in the market. She has a new boyfriend who is none other than Joey Essex. They met on the 'Celebs Go Dating' and hit it off since then.
Caption: Stephanie Pratt with boyfriend Joey Essex
This is not all the action that Stephanie has had after she ended things with Josh. She was seen on a date with a mysterious man by her side on at Pine Cliffs Beach Bar in Canary Wharf on August 2016. The date seemed like it was a great success as the two seemed to enjoy each other's company and share a lot of passionate kisses with each other.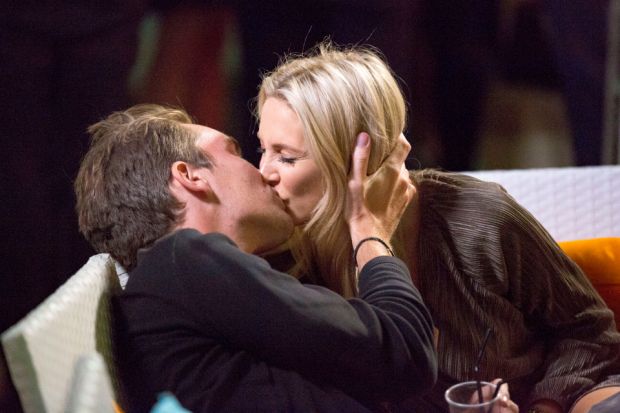 Caption: Stephanie Pratt with a mystery guy in a date on August 2016
Source: thesun.co.uk
Plastic Surgery:
Stephanie is also one of the various celebrities out there who have been widely rumored to have gone under the knife. She has been said to have gone through multiple plastic surgery procedures. The actress hasn't replied to any of these comments, but her past and present photos suggest that Stephanie had done a nose job, chin implant and lip fillers.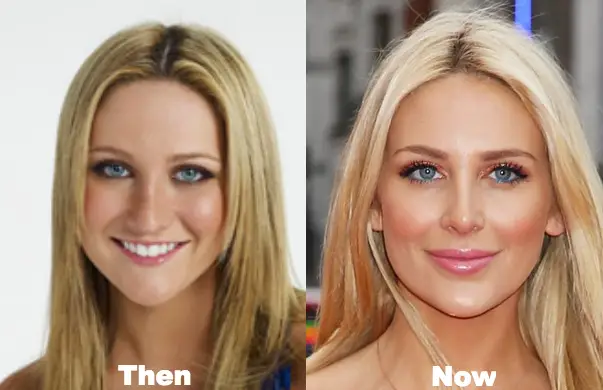 Caption: before and after pictures of Stephanie Pratt
Source: latestplasticsurgery.com
So, it appears that Stephanie has moved on from her personal life. Even when it comes to her professional life, he is doing well. She is gradually moving in her career and has an incredible net worth of 500 thousand dollars.