Entertainment
Sydney Park of Mixed Ethnicity Shares Dating Concern at Young Age
One does not have to be of a specific age to be in love. People can fall in love anywhere and at any time. Love seeks no validation nor is it affected by age.
We are here to talk about the actress Sydney Park who is one-third each of Korean, African, and American by ethnicity. Much like her striking ethnicity, the actress has exciting dating affairs and dating concerns at the age of 20.
We are here to talk about that. So scroll down.
Sydney Park's Dating Affairs and Concerns:
There is no age limit to love: it can happen to anyone and anywhere. While some celebrities keep their love life and dating concerns to themselves, there are a few who are very vocal about it. Sydney Park fits the latter scenario as the 20-year-old has quite extravagant dating affairs.
Sydney Park is widely known for her role as Piper in the Nickolodean movie One Crazy Cruise, and it was around the time when the film hit the theaters that the rumors of her dating her co-star, Rahart Adams, started floating in.
It has not been revealed when the duo started seeing each other, but she made her relationship public by sharing a cute picture of the two with her fans back in 2016.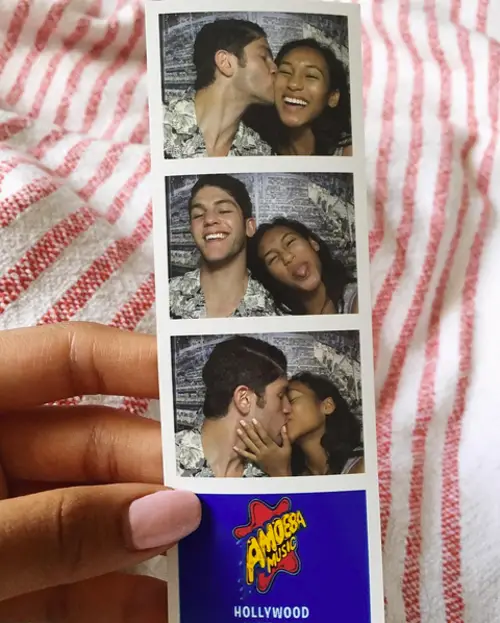 Caption: Sydney shares a photobooth picture of her with Rahart.
Photo Credit: justjaredjr.com.
But that relationship was not long-lived, according to sources, though neither of the two announced their breakup.
Soon after that, the actress was linked with Ryan Potter, the voice behind the Hiro Hamada of Big Hero 6. But the duo never made their relationship public.
With the on-going rumor of the two dating, fans took notice of Syndey and Jace Norman innocently flirting with each other on social media. There was a reason behind the on-going rumor. It all began after Sydney posted a sexy picture of herself on her Instagram, which she later removed, and Jace commented on it.
To the beautiful and bold picture of Syndey Park, Jace made a short, yet sweet, comment that prompted Sydney to reply with a heart emoji.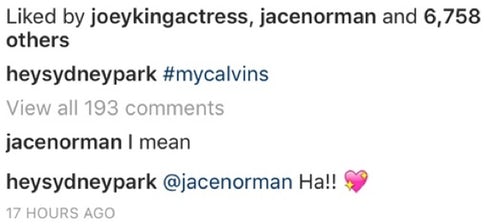 Photo Credit: M-Magazine.
But that flirting was only limited to a social media encounter because there was no further evidence to prove if the duo was dating.
Meanwhile, her relationship with Ryan was put to end in 2017, and much like her previous relationships, neither Ryan nor Sydney confronted on that matter.
It seems like the aspiring actress is pretty much disheartened by her dating affairs and the list of boyfriends. She even shared the notion on that matter on Twitter.
It's so hard to date in this day and age. Being a 20-year-old woman of color with a lot of love to give and all dudes wanna do is "hang out", ain't cuttin' it. ???? brb moving to Mars.

— Sydney Park (@iamsydneypark) November 19, 2017
Her fans were there to support and cheer her up.
The actress is currently not linked to anyone that we know of. She might be occupied with her career and work, or she could be just disguising her love life.
Talking about her personal life, the actress is very close to her family and often shares pictures of her parents on her Instagram.
They do look like cool parents! And they did an excellent job of raising up Sydney.