Entertainment
Television Presenter Anita Rani: Is She Married? If So, Who Is Her Husband?
Today, we will be revealing one of the top secrets of the Strictly Come Dancing star Anita Rani. Yes, after hearing 'one of the top secrets,' you might have already guessed that we will be unveiling some crucial information about her personal life AKA her love life.
Married and Husband?
Anita Rani is a married woman and we guess you already know that. But what we think you may not know about his husband. Well, this is the secret we have been trying to tell you, folks.
She married her husband, Bhupi Rehal (@bhupirehal), six years ago. In case you are wondering what he looks like, here is his photo.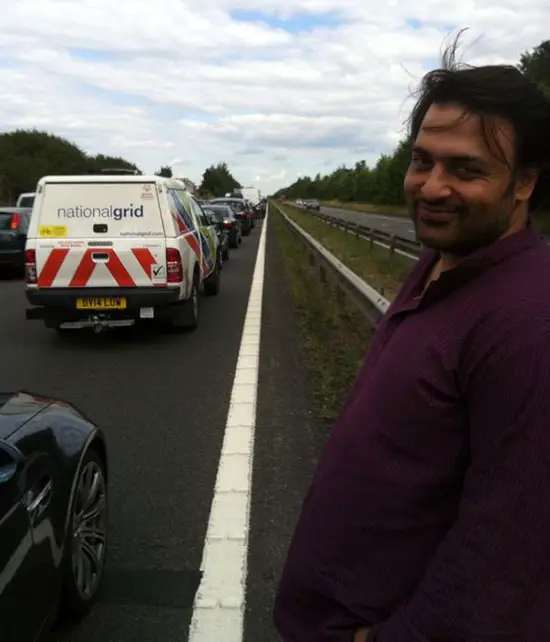 Caption: Anita Rani's husband, Bhupi Rehal, spending his Weekend (July 25, 2015). Thier exact wedding date has been unknown.
Source: twitter.com
The couple still does not have any children, but there is an explanation for this too. According to dailymail.co.uk article dated 4 May 2016, Anita is not yet ready to have children but will be happy enough to become a mother at her early 40's. She said,
'I love the idea of babies and lots of friends have them, but my life right now is so incredible and exciting that I don't feel there's anything missing. My girlfriends say that I'll know when it's time because I'll wake up one morning and, bam, I'll be broody. But it hasn't happened yet. Maybe I'm being naive, but I feel I've got a bit of time; I'm happy to have babies in my early 40s.'
Anita plays a major role in her husband Bhupi's life, but he is not the only man who cares about Anita. Remember the handsome partner of Anita, Gleb Savchenko from the Strictly Come Dancing?
Yes, the guy, who is the weakness of many ladies, once explained how happy he was because of the two women in his life, one for work and the other for family. Gleb is married to Elena Samodanova and has a daughter Olivia,5.
With Hello Magazine in Sept 2015, the 32 years old professional dancer and choreographer said,
"It's great having two women in my life but one is work, the other is family. When I wake up in the morning, I go to work and dedicate all my time to Anita. And when I go home, I give all my love and time to my wife and daughter."
Well, before you start taking the matter into another sense, we as well as Anita would like to clear it off. In an interview with the Daily Records in Oct 2015, Anita explained why she would not fall for Gleb. She said:
"It's not like my knickers are going to fly off just because he's good looking. I have very good self-control and am very good at resisting. There will be no curses here. Just positivity. You get over what he looks like very quickly. When you're sweating and exhausted, his looks are the last thing on earth you are thinking about. He's a sensational dancer and a brilliant teacher. And I really want to learn so our partnership is perfect."
So there you go, Anita herself stated that she would not date Gleb, and as she said, she did not.
Anita Rani's Short Bio:
Anita Rani was born on October 25, 1977 (age - 38), in Bradford, West Yorkshire, England and has a Punjabi Ethnicity. She joined and got herself educated at the University of Leeds. She studied Broadcasting at the University.
After graduation, Rani worked as a presenter on Channel Five and presented the live news and entertainment program 'The Edit'. In 2005, she joined the BBC Asian Network presenting the weekend Hot Breakfast show.
Anita also presented a two-part documentary travelogue titled, India on Four Wheels. It was a road trip around India covering the problems brought by the growing usage of cars. Currently, she co-presents "New York: America's Busiest City", "This Morning Summer" and "The Refugee Camp: Our Desert Home."
She has also been a part of "The One Show" (TV Series) since 2008.