Entertainment
The legacy of Barbara Walters in Journalism: Married thrice but has only 1 adopted Daughter. Ex-Husbands?
How hard is it for a woman to pave her way through the industry, dominated by men and still be able to come out as a success and set an example for everyone else?
If you are into television, We highly doubt it if you say you don't know the name, Barbara Walters. The former host of Today show and The View, Barbara is one of the most reputed figures in American journalism history.
And today we explore the legacy of Barbara Walters that she has developed in a span of five decades and celebrate her life.
Barbara Walters, a household name in Hollywood, started her television career as a writer and segment producer for "women's interest stories" on NBC News's The Today Show.
Apart from The Today Show, Walters is also known for co-hosting and producing different shows like ABC Evening News, ABC newsmagazine 20/20 and the famous daytime talk show, The View.
And now she hosts her annual 10 Most Fascinating People special, where she lists the names of the celebrities that have been able to fascinate her throughout the year.
Barbara Walters is famously known for her interviewing style also known as "personality journalism" or "scoop interviews." Throughout her career of more than fifty years, she has interviewed countless celebrities, ranging from presidents and prime ministers, kings, and leaders, sports stars, actors to pop stars.
Here are some memorable interviews Barbara has taken so far.
Caption: Barbara Walter interviewed the famous Oprah Winfrey, and the video was published on December 9, 2010.
Caption: Barbara Walter's interview with The Osbournes 2012 and the video was published on January 8, 2016.
Caption: Barbara Walter interview the legend Micheal Jackson in 1997, and the video was uploaded on December 17, 2011.
Caption: Barbara Walter interviewed Monica Lewinsky which was broadcasted back on March 3, 1999.
Her interview with Monica Lewinsky, former White House intern and the woman behind the impeachment of the then President Bill Clinton, was the highest-rated news program ever broadcasted by a single network.
Walters is the first female to anchor a news broadcast on a major network. It was the World News Tonight with David Muir on ABC, as a co-anchor along with Harry Reasoner in the year 1976. She was offered a contract of $1 million for the same.
Barbara announced her retirement (semi-retirement) on May 2014, in an episode of The View. But later came out of retirement for some special interviews.
"If and when I might have an announcement to make, I will do it on this program, I promise, and the paparazzi guys -- you will be the last to know."
Barbar Walter: ABC "ruined" the legacy of "The View."
Barbara retired from "The View" on May 16, 2014, and she reportedly shared her feelings as she felt that ABC had ruined the legacy of "The View" as reported on December 11, 2016.
As per reports, on The New York Post, Barbara feared that "The View" would be remembered as the pretty backstage bickering along with revolving door of talent. And the source to the New York Post said,
"She feels they've ruined the franchise that she and Bill Geddie built. Instead of focusing on smart, educated women with strong talent, they cast uninformed child actors on the show. The legacy has been compromised because of poor casting and bad leadership under ABC News,"
Barbara had ditched a post-election appearance due to pre-schedule vacation with her daughter. And her long-time rep stated the reason to the New York Post and said,
"It was a prearranged vacation for the two of them. She calls the control room multiple times a week to offer her suggestions. She has a wonderful relationship with the show,"
After the incident, Barbara did not return to the show and went missing from the for several weeks. And the insider spoke in this matter and said,
"She was at a 'Hot Topics' meeting and said she didn't feel well. She went home and no one heard from her for several weeks — even her close friends at the show. People thought she was about to have a breakdown because she was exhausted. She didn't return anyone's calls and went AWOL. We were not surprised when she returned and asked to get out of her contract,"
The rep of ABC comment on the issue and said,
"There's no better producer than Barbara Walters, and we're always grateful for her notes about the show. The ratings are up, and we're very proud of the team."
Today, after working in television for more than fifty years, she has become a distinguished figure, and her hard work, dedication, and passion has showered her with a net worth of $170 million.
Barbara Walter's Life off camera:
Moving on to Walters' personal life, it is an open book, since people know most of the details.
Walters have had three failed marriages well four actually since she married the same guy two times, and a multiple failed relationships so far. Her first husband was a business executive and Navy lieutenant, Robert Henry Katz. The couple got married on June 20, 1955, and their marriage was annulled in11 months in 1957 and divorce was granted on 1958.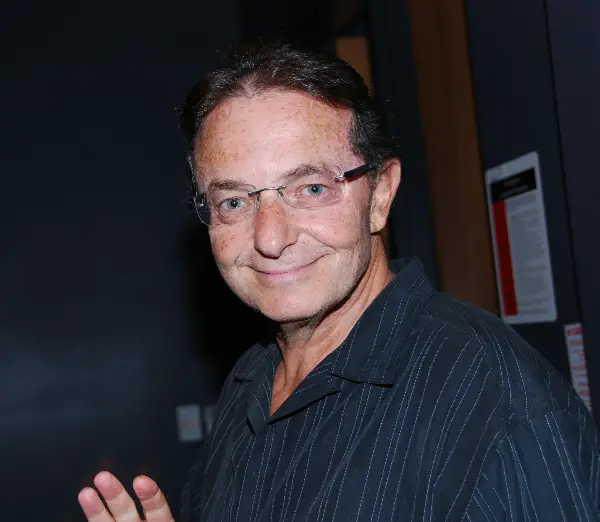 Caption: Robert Henry Katz, Barbara Walters' 1st husband, smiling in front of the camera.
Photo Credit: prabook.org
Next, the husband of 16 years, her second marriage was with Lee Guber, a theatrical producer, and a theater owner. They got married on December 8, 1963, and In 1968, they had adopted a daughter and named Jacqueline Dena Guber, named after Barbara's sister. But the relationship could not survive and suffered a split on split-up on 1976.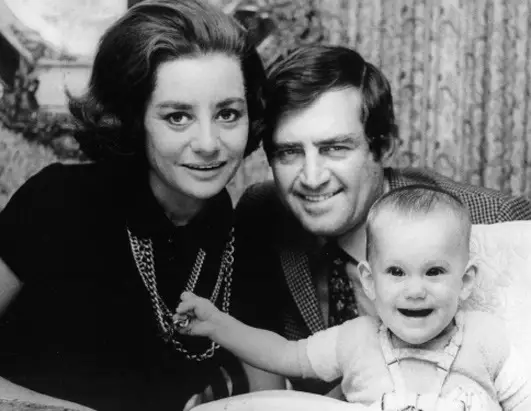 Caption: A vintage photo of Barbara Walters along with the then-husband Lee Guber and daughter Jacqueline.
Photo Credit: dailyentertainmentnews.com
Barabara has an adopted daughter Jacqueline Dena Guber, and their love is evident in the picture where they are hugging each other lovingly and the moment is captured beautifully capture on camera. In an interview with Piers Morgan, she revealed that the greatest regret in her life did not have more children.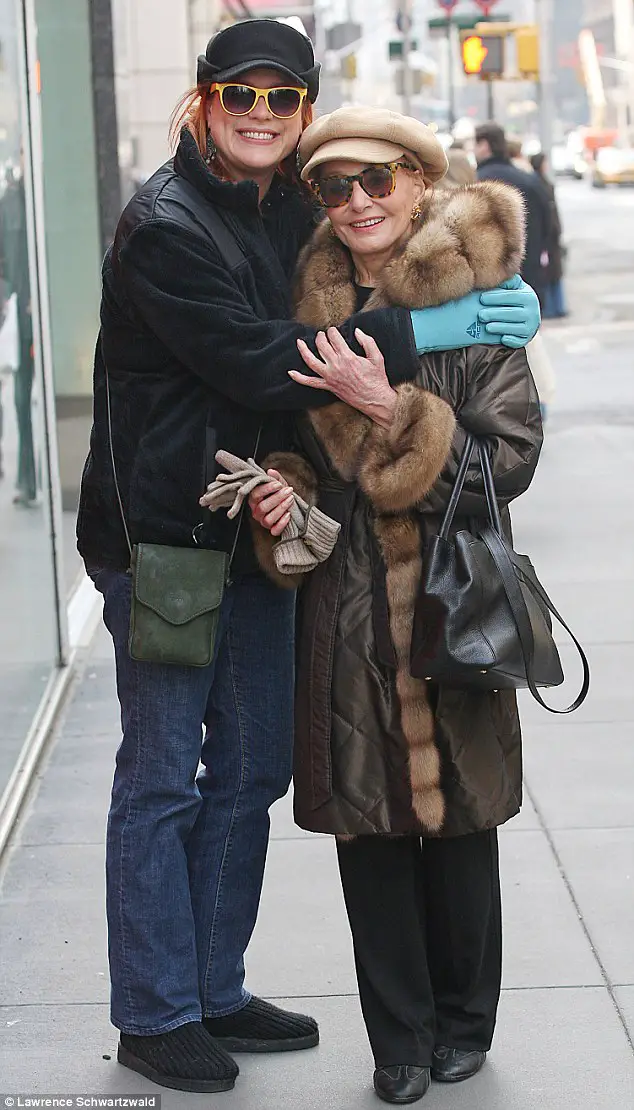 Caption: Mother and daughter duo. Barbara Walters along with daughter Jacqueline.
Photo Credit: dailymail.co.uk
Her third and fourth marriage were with Merv Adelson, the CEO of Lorimar Television. The couple tied the knot in 1981 and were divorced in 1984 and again in 1986, and it ended in 1992. Merv died on September 8, 2015, in Los Angeles. He was battling cancer when he died at the age of 85.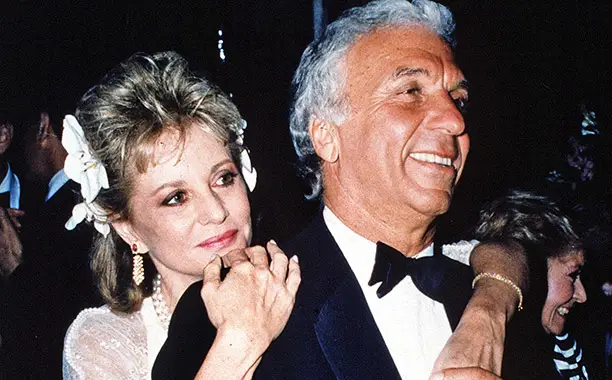 Caption: Barbara Walters with former husband, Merv Adelson.
Photo Credit: www.ew.com
Walters was romantically linked with a lot of men in all her life, including the former US senator Edward Brooke. She has written all about her affairs in her book, Audition: A Memoir.
Barbara Walters was born on September 25, Bostion, Massachusetts, 1931 . She graduated from Sarah Lawrence College with a B.A degree in English. The multiple Daytime Emmy Awards winner Walters was inducted into Television Hall of Fame in 1989. She has also received a star on the Hollywood Walk of Fame on June 15, 2007.
Apart from being a renowned journalist, she is also an author. Her first book was "How to Talk to Practically Anybody about Practically Anything" in 1970 and another book, an autobiography, "Audition: A Memoir" was published in 2008.