Sports
Sad Retirement For Basketball Player Lauren Jackson: Might Be The Time For Getting Married? Boyfriend/Partner?
Being compelled to halt their playing career because of some silly injuries is probably the most unfortunate thing that can happen for any sportsman. Especially, the incidents like that at the time when the one is at the pinnacle of his career, aggravates the thing even more.
Lauren Jackson, a former Australian professional woman basketball player, is one such example on whom persistent knee injuries took a toll forcing her to announce an abrupt end to her glittering career.
In her 19 years long journey with basketball, she has played both as forward and center for Australian Canberra Capitals, WNBA side Seattle Storm and Australian national team piling success after success.
Remembering Lauren Jackson in Basketball court:
Basketball has always been in his blood and her height of 6 ft 5 in, thanks to her parents Gary Jackson and Maree Bennie who both happen to be former national basketball team member.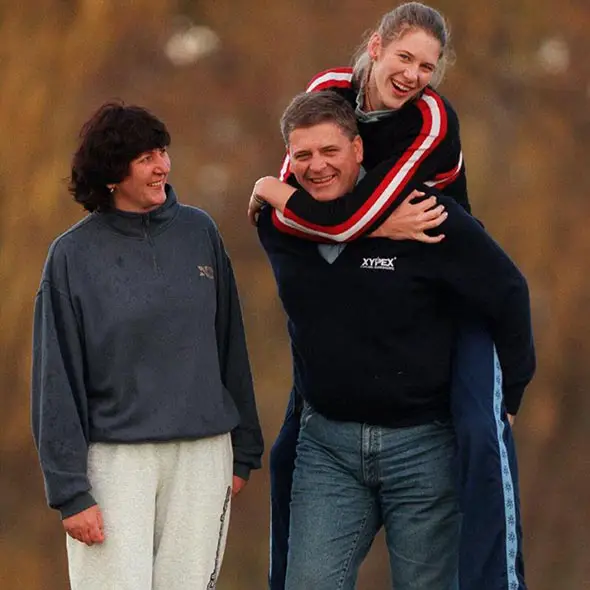 Caption: the then 17-year-old Lauren playing with her parents Gary and Maree
Source: newsapi.com
Growing up in Albury, she learned basketball in her backyard through her mother since she was a four-year-old apart from other sports like athletics, tennis, and netball. Her heroics at Murray High School was accompanied by a scholarship to the Australian Institute of Sports (AIS) who would go on to win Women's National Basketball League. The Albury Sports Stadium was later renamed Lauren Jackson Sports Center as an appreciation of her contributions.
Before being drafted into the Seattle Storm of WNBA in 2001, she played for Canberra Capitals in between 1999-2006. She returned to capitals multiple times for 4 years in 2009 and final two years in 2014. With exclusive trash talks and aggressive "Assassin-like" play, she flourished while at Seattle to lead them to two WNBA titles, in 2004 and 2011 with MVP performance in the latter.
As one of the leading lady of WNBA regarding games played, field goals, three points and turnover percentage, she has clinched 2 other MVP awards, 7 WNBA All-Star, WNBA rebounding champion 2007, Defensive player of the year 2007 among others.
Her tussle with legendary Lisa Leslie that ignited with Jackson ripping out Leslie's hair extension is deemed one of the major highlights of her career.
Jackson has also been around Asia and Europe that includes WBC SPARTAK Moscow in Russia, Ros Casares Valencia in Spain, Heilongjiang Shenda in China, and Samsung Bichumi in Korea.
Cited as the best basketball asset of Australia, she was brilliant with Opals since her debut as 14 years old. However, she has always been unlucky with Olympics. Her three final appearances have yielded no gold. Captaining the side, she had put on three Australian Player of the Year performance helping them to a World Championship title in 2006 and gold in Commonwealth Games 2006.
Lauren's accomplishments came at a cost as she often had to deal with series of injuries. The flag bearer at the Summer Olympics 2012 London pulling her meniscus in China would prove fatal later as her quest for an Olympic Gold went unattained when she retired in March 2016.
"Today I'm announcing my retirement from the love of my life, basketball. It took me all over the world, gave me friendships forever so thank you, everyone for being there," Lauren said as she bid farewell via the Canberra Times, leaving behind a legacy.
Waiting for her graduation in gender studies from Macquarie University, she is ready to kick off her off-court career with the executive role at the WNBL side Melbourne Boomers.
Although it is unfortunate and not deliberate, Lauren can finally have time to emphasize in her personal life and maybe marriage.
Is there any possibility of her getting married?
Although she has been an expressive player on the basketball court, her private life is characterized by contradictory silence for the most of the time. As per rumors, there have always been speculations that Lauren is a lesbian and prefer ladies as the partner. She was linked with her compatriot in WNBA Diana Taurasi too. Her frequent arguments against anti-gay comments fuel those rumors.
Often dragged into controversy for the nudity she demonstrated numbers of times, rumors surrounded about another player Yao Ming being her boyfriend when they reportedly hug. However, Jackson readily denied the relationship later.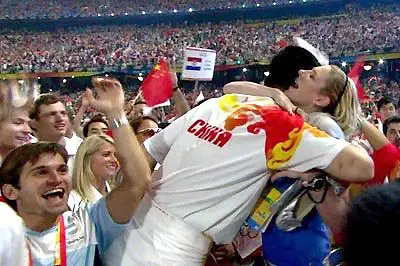 Caption: Jackson being hugged by Ming
Source: liverampup.com
Earlier in an interview with ESPN, she replied to questions about settling down,
"I've definitely loved. I've loved. I've been so fortunate. But it's impossible to maintain anything, being a professional athlete, and being a woman, because you can't settle down and have a family unless you're willing to give up your career."
This certainly indicates the possibility.
The Pregnancy:
The possibility even grew much stronger as the retired basketball legend in now pregnant with her first child. She announced the news just six months after officially retiring from her lifelong career, and as expected, her social media was showering with well wishes and congratulations. Jackson took her gratitude to her people and fans through her Twitter post on Saturday on October 1.
Hi everyone, thank you so much for the love - it's a very exciting time, such an unbelievable experience & so happy ur sharing with me xxx

— Lauren Jackson (@laurenej15) October 2, 2016
The former player is expecting the baby to arrive next year; however, the father of the son-to-born baby is not disclosed yet. It is like as we said, she keeps her personal affairs on the secret side. Everybody is just in a hope to know who the father is.
The thirty-five-year-old will be looking to soothe the retirements' pain through some mediums. And what better alternative can there be other than getting a beautiful husband and starting her family plans?