Entertainment
Is Cynthia Erivo Still Dating Her Actor Boyfriend? Has An Eye On Awards Instead of Getting Married?
The Color Purple actress Cynthia Erivo is someone who needs no second introduction, as she has not been short of fame and recognition in her career, both in the music as well as the acting industry. But, apart from her career, she is a successful woman regarding her personal life as well.
However, is she still dating her boyfriend that she was in a relationship some while back? Or, have they parted ways? The fans would also like to know about the marital aspect of this woman as they hold the deep curiosity of whether or not she has someone in her life who she is married to and calls her husband. Well, if you desire to know the answers to those queries, you've hit the right place!
Cynthia Erivo Still With Boyfriend? Parted Ways? Married?
Cynthia Erivo was involved in a love relationship with fellow British actor Dean John-Wilson. Dean plays the lead role in Aladdin at Prince Edward Theatre. Cynthia, back in 2016, attended the opening night of her boyfriend, Dean, in the West End production's Disney project.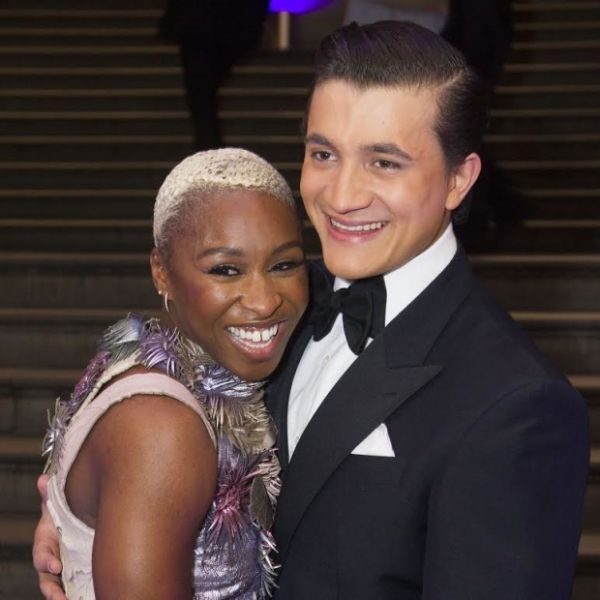 Cynthia Erivo and boyfriend Dean John-Wilson all loved up at London's "Aladdin" opening night in June 2016 (Photo: theatermania.com)
The relationship between them had always been something that was kept far from the knowledge of the fans and the media, so the exact date as to when they started dating one another remained confined to the couple.
Worldwide Recognized:- Barry Keoghan Girlfriend, Parents, Ethnicity, Net Worth
But, also, the question of whether they were together or not arose. This was something that the fans and people, in general, were curious to know about, as they had not been spotted anywhere lately, raising the speculations among people that they had parted ways from one another.
Soon, the rumors turned out to be accurate as the fearless performer was in a relationship with an actor named Mario Martinez. Though the news became a surprise to many, it seemed as though the two knew each other for a long time (after the Tony win to be precise). Similarly, the actress posted a lovely picture of the beau on her Instagram on Valentine's Day 2019. Also, she wished him on his birthday and reminded everyone how much she loved him.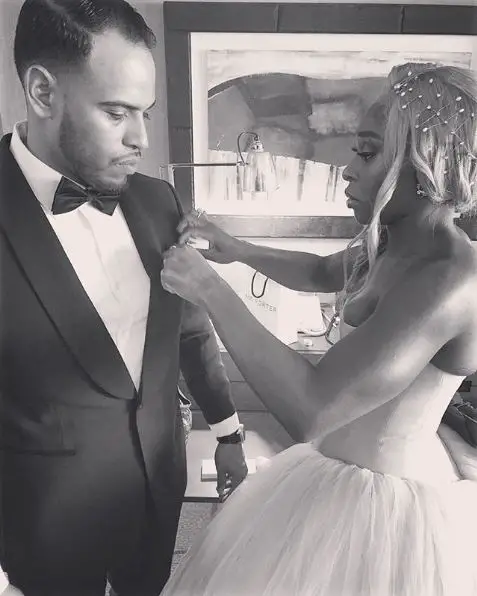 Cynthia Erivo and boyfriend Mario Martinez on Valentine's Day 2019 (Photo: Cynthia Erivo's Instagram)
Moreover, there are no revelations of them getting married and sharing a husband-wife relationship, which depicts that the duo is not in a rush to tie the knot. Perhaps, both of them are focused on their careers for now and have plans for the future.
Cynthia-The Tony Award Winner:
In 2016, Cynthia won the Tony Award for her performance in Broadway's The Color Purple, and in an interview in 2016, she said, that the win had not sunk in,
"Give me a couple of months and maybe it will be a second nature thing."
Also, speaking of her role in the very project, she said,
"It's been incredible - the journey that we've had and I've been able to take has been nothing like I could ever imagined. And I'm really pleased to have been able to do it with this character as I don't think I would have experienced it that way without it."
She knows that she has done her talents and abilities some major justice, and is not just done as of yet as with the Tony win. She is moving ever so close to other major silverware and significant awards in her decorated career.
Low-Key Lifestyle:- Kaitlyn Black Boyfriend, Married, Family
Adding to that, she also casted light on her big leap to screen from the stage acting. To maintain the standards, the actress set for herself, Cynthia now pushes for that extra yard, which is needed in the busy acting career.
More About Cynthia Erivo.
Born on January 8, 1987, in London, Cynthia Erivo is a British actress, who is famously known for her role in "The Color Purple." She is equally noted for her musical career with songs like Fly Before You Fall, I'm Here, and plenty more.
Other than movies, she has often been vocal about gay people on social media. However, none of them are presented in a despising manner for the gay community. Matter of fact, she supports the people who are gay and often tweets about them on the internet.
Similarly, she is equally known for her cool hairstyle, which keeps on changing with time.
Some people have often criticized her blonde looks, and she has also addressed those criticisms. In an interview, she said,
"Some people like it; some people hate it. I don't care either way. I did it because I really wanted people to see my face. The thing about me and having dark hair is I felt like I was hiding and the white hair feels like a light bulb,"
Cynthia added,
"You can't miss me. I just stopped being afraid of my face. My hair was really long and I just want to spend less time doing it and have you see my face. Never want to hide behind hair. It's fun and easy to dress."
Despite all the critics, Cynthia was radiant as ever with a go green theme outfit and hairstyle at the 2019 Washington, DC premiere of her film, Harriet. The British-Nigerian actress pumped up the atmosphere with her bold fashion sense and in some way, displayed her carefree attitude.
All in all, people should appreciate the things she has done in the industry, and not lash at her for how her looks change from time to time.