Entertainment
Was Fala Chen Really Married to Daniel Sit? Was He Her Husband or Only Boyfriend?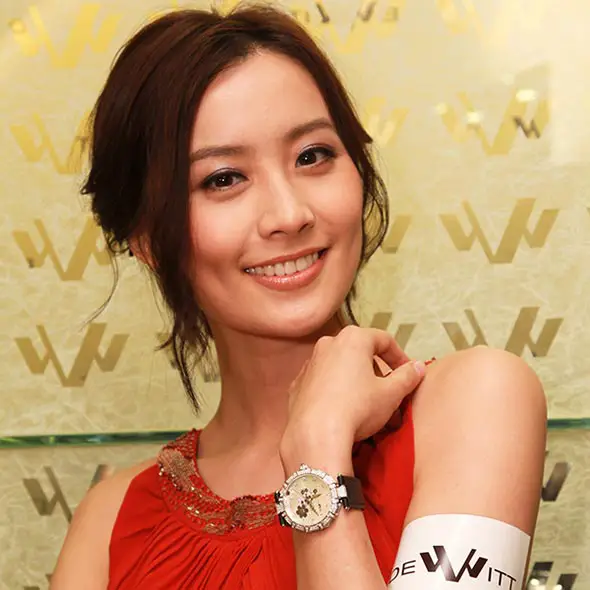 After a well-versed education, Fala Chen marks her comeback in the entertainment industry by being a part of a world-famous movie, "Shang-Chi and the Legend of the Ten Rings," as Ying Li.
But, the fandom is well curious about the rising star's married life and if she has a husband.
Who is Fala Chen's Husband?
The Chinese-born American actress, Fala Chen, reportedly got married on May 18th, 2019, to her husband, Emmanuel Straschnov who is a technology entrepreneur.
The couple met when they both attended Julliard and fell for each other on campus. Later the couple made headlines when they got married in Paris.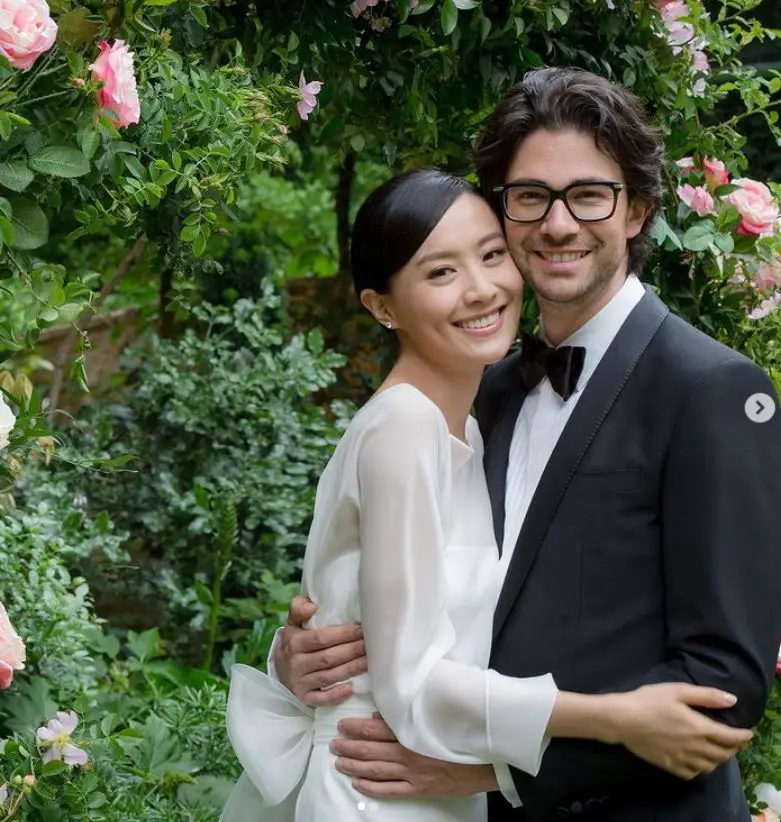 Fala Chen With Her Husband, Emmanuel Straschnov (source: Instagram)
Captioning,
Thank you all so much for being there on May 18 and to help us create this special memory. I'm very lucky to have you all in my life. Most of all, I have to thank my parents and... Emmanuel @emstnv for his love. 
Fala expressed her gratitude and appreciated all the people who attended the event. After less than a year of getting married, the pair welcomed their first child on February 14, 2021.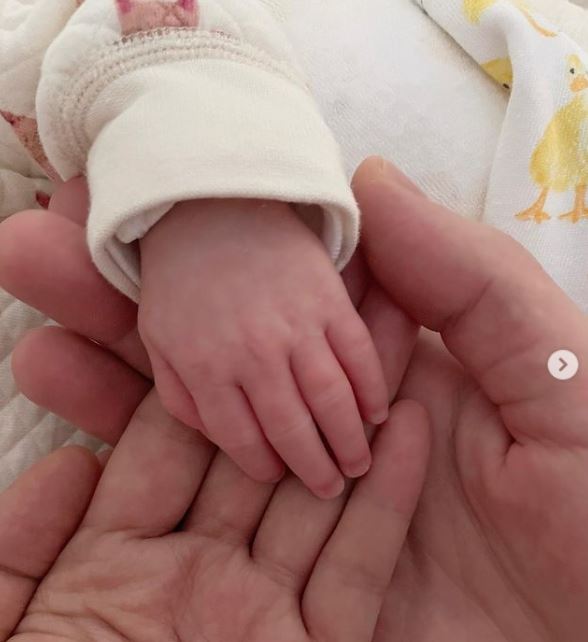 Fala's hand alongside her newborn baby's and partner's (source: Instagram)
Fala uploaded a picture with her baby's hand holding theirs and stated, 
The past 10 months have been a wondrous journey, filled with unknowns, amazement, love, and lots of joy. Our hearts are full as new parents, and we look forward to every day with this little lady. Pregnancy in October is not easy, But from the moment I saw her, I felt that everything was worth it. We are all excited to start out as new moms and dads! #valentine #ratyeartailbaby #mini #happyvalentinesday #mylittlevalentine
The couple is very in love and often shows gratitude towards each other. however, Emmanuel is not the only love interest who turned to marriage in Fala's life.
Fala was once engaged and married to KTV tycoon Daniel Sit back in 2008. But she never confirmed nor denied the wedding news.
Also, it was rumored that the couple owns two properties in the United States under their joint ownership. With her intimate married life, she felt that getting married was one of the biggest mistakes of her life. And hence, she and her former husband got divorced in 2013.
Dive In:- Tiffany Espensen Age, Ethnicity, Dating Status, & Facts Explicitly Revealed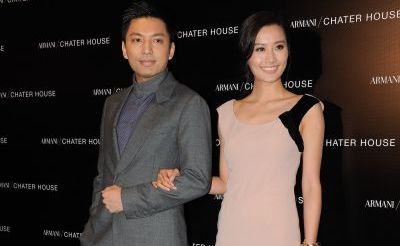 Chen with her alleged Ex-husband, Daniel Sit (Photo: asianpopnews.com)
The insider claimed that Daniel's family expectations were hindering Fala's career and lifestyle, which was the main reason for their separation.
While she was happy with her divorce, her former husband wasn't ready to move on but ultimately found love once again and went social media official with his new girlfriend.
Boyfriend Rumors?
Fala, who was the first runner-up in "Miss Chinese International Pageant" in 2005, was rumored to have been dating her now-partner, the French entrepreneur Emmanuel Straschnov, since earlier in 2016 after meeting through mutual friends.
Similar to her multi-lingual skills in Cantonese, Mandarin, Japanese, and English, her Harvard graduate boyfriend now-partner is also fluent in English and Mandarin.
Discover:- Liu Wen Dating Status Year After Claiming She Wishes Boyfriend, Model With Massive Net Worth
Also, it is rumored that he gave himself a Chinese name, Szeme Lok, and is the founder of a mobile app company called Bubble.
During her first return to the Hongkong in June 2016 from the USA, she was spotted with her partner at the airport, and the dating buzz started.
Recommended:- Li Bingbing Dating To Get Married? Affair With Boyfriend Hints So
Apart from her amazing family life, now let's read about how it all started.
Short Bio
Born on 24 February, 1982, Fala Chen produced the short film, Passinger and portrayed the role of a homeless character. And her hard work paid off as her directed movie went on the win the award in the Sundance Film Festival: Hong Kong Short Film Competition; during the course of her study,
Furthermore, she signed a contract with the renowned "United Talent Agency" of the US and revealed that she would be staying with the agency for a long time.
As her comeback was a massive success, the movie she was a part of, "Shang-Chi and the Legend of the Ten Rings," gained a massive box office collection, and it sure did rack her a hefty salary, raising her entire net worth.