Entertainment
Was Fala Chen Really Married to Daniel Sit? Was He Her Husband or Only Boyfriend?
Often, news regarding celebrities is hyped unnecessarily without adequate verification, making it hard for the average audience to judge if the information is actually authentic or not. Likewise, today we are talking about an actress whose relation status has been a confusing subject for her fans due to contradictory stories presented on Tabloids.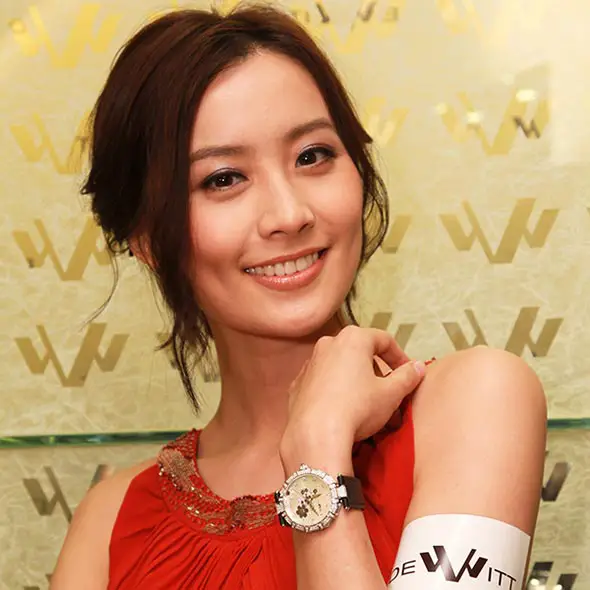 Actress Fala Chen exited from the acting world to pursue further education in the acting. But, she was also rumored to have moved to the US to ignore her persisting former husband.
Well, after four years of studying into the prestigious School in the USA, she is going to make her comeback into the entertainment world once again.
With the support of her French boyfriend, she is more than enthusiast to overwhelm the world once again! 
Inside Her Secret Married Life, Divorce; Former Husband Still In Love
A Chinese-born American actress, Fala Chen, reportedly got married to KTV tycoon Daniel Sit back in 2008. But she never confirmed nor denied the wedding news.
Also, it was rumored that the couple owns two properties in the United States under their joint ownership. With her intimate married life, she felt that getting married was one of the biggest mistakes of her life. And hence, she and her former husband got divorced in 2013.
Dive In:- Tiffany Espensen Age, Ethnicity, Dating Status, & Facts Explicitly Revealed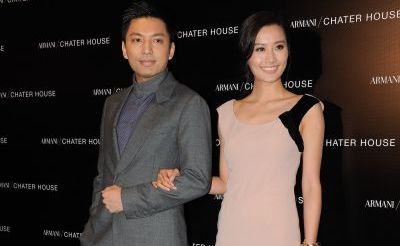 Fala Chen with her alleged husband, Daniel Sit (Photo: asianpopnews.com)
The insider claimed that Daniel's family expectations were hindering Fala's career and lifestyle and it was the main reason for their separation.
While she was happy with her divorce, her former husband wasn't ready to move on and was stuck to her.
However, she left the country and moved to the US in 2014 to do Masters in acting at the prestigious Julliard School in New York City. 
The actress took a break from showbiz after her contract with TVB expired in 2013 and stayed out of the acting world to pursue further studies.
French Businessman Boyfriend; Signed Contract With US Agency
Fala, who is the first runner-up in "Miss Chinese International Pageant" in 2005, is dating the French entrepreneur Emmanuel Straschnov, since earlier 2016 after meeting through the mutual friends.
Similar to her similar kind of multi-lingual skills in Cantonese, Mandarin, Japanese and English, her Harvard graduate boyfriend is also fluent in English and Mandarin.
Discover:- Liu Wen Dating Status Year After Claiming She Wishes Boyfriend, Model With Massive Net Worth
Also, it is rumored that he gave himself a Chinese name, Szeme Lok and is the founder of a mobile app company called Bubble.
During her first return to the Hongkong in June 2016 from the USA, she was spotted with her boyfriend in the airport.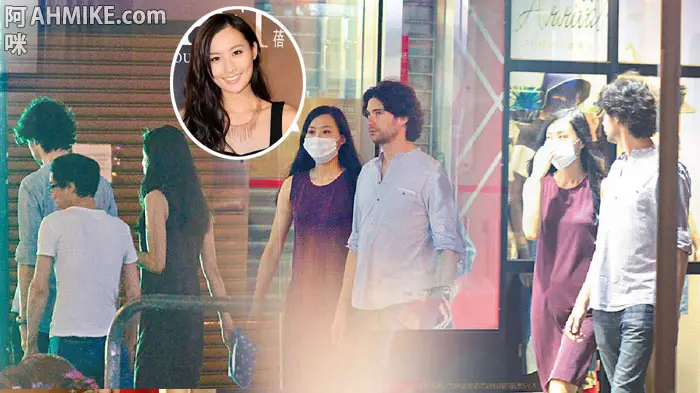 Fala Chen returned to Hongkong with boyfriend Emmanuel Straschnov in 2016 (Photo: ahmike.com)
She also accompanied her boyfriend to France as she revealed during an event in Hongkong in earlier 2018. Also, on 3 August 2018, she shared the picture of herself soaking on the beach in France.
Since she has graduated with a master's degree in the USA, many of her fans might be waiting for her to return to the camera. And also she mentions that she is ready to get back to her work and revealed that she is looking at several movie scripts from HongKong, China, and America.
Recommended:- Li Bingbing Dating To Get Married? Affair With Boyfriend Hints So
Furthermore, she revealed that she will be spending more time with her boyfriend in the US until work makes her travel. Also, she gushed about her boyfriend's supportive nature and said:
"Now that I'm done with studies, my priority is work. I'd like to take advantage of any new opportunities. While I definitely wish to see more of my boyfriend, it all depends on where I will be working. But he is very supportive, and says he can visit me anywhere."
Also, during the course of her study, she produced the short film, Passinger and portrayed the role of a homeless character. And her hard work paid off as her directed movie went on the win the award in the Sundance Film Festival: Hong Kong Short Film Competition.
Furthermore, she has already signed the contract with the renowned "United Talent Agency" of US and revealed that she would be staying with the agency for a long time.